Porn Star Riley Reid's Rape Confession Resurfaces After Admitting Struggles In Finding True Love
KEY POINTS
Riley Reid has admitted to raping a man many years ago
Twitter users condemned Reid after her rape confession resurfaced online
The porn star said she has a hard time finding true love due to her profession
Riley Reid is a hot topic on Twitter but all for the wrong reasons because the netizens are bringing back her tweets and videos in which she admitted to raping a man in the past.
YouTuber Dyfo recently reacted to Reid's admission that the porn industry can be sad and lonely and can make dating very difficult for her. He cheered up Reid saying while not every man can be proud of the thing she does, there's probably one out there who will embrace her and her career in the adult entertainment industry.
Reid's dating life remains a hot topic, but while many sympathized with her struggles in finding true love, many brought back her past issues, including her rape confession. The porn star admitted to raping someone several times in two interviews and in multiple tweets. Reid already deleted her tweets about it, but not before other netizens were able to screenshot them.
One Twitter user recently shared Reid's previous tweets admitting the rape incident that caused her to lose her virginity. Another also shared a video of Reid joking and laughing while admitting that she raped a man in a movie theater even if he said no to her three times.
Many people couldn't believe what Reid said in her tweets and interviews, with some saying it was disgusting. Others gave her the benefit of the doubt, but many were convinced that her confessions were real because she said it multiple times on different occasions.
Due to Reid's admission, many condemned her online. One even said that her struggles in finding love was her karma.
"Karma for that was her family disowning her and she can't hold a relationship :D," one commented.
"Maybe it's her disrespectful and predatory behavior that keeps men away?" another added.
Others noted there's a double standard because Reid has not been arrested despite her confession. Some netizens claimed that she was not arrested because she's a woman and a porn star. Several also said they won't watch Reid's videos anymore.
"Yeah...I won't be watching anymore Riley Reid videos," one wrote.
Meanwhile, Reid's fans choose to support her despite the rape issue.
"I am still a fan," one wrote.
The online commotion started after Reid opened up about her struggles with finding love on Instagram. Many sympathized with Reid when she revealed in her post that her exes made her choose between them and porn, and she always chose the latter.
"One day someone will come along and show u that u don't have to choose and they'll love u for u. Just don't ever stop being ur self cause ur perfect," Kendra Sunderland commented.
"You are a wonderful person and eventually the right person will come along who loves all of you, for you unconditionally," ChereDeVille added.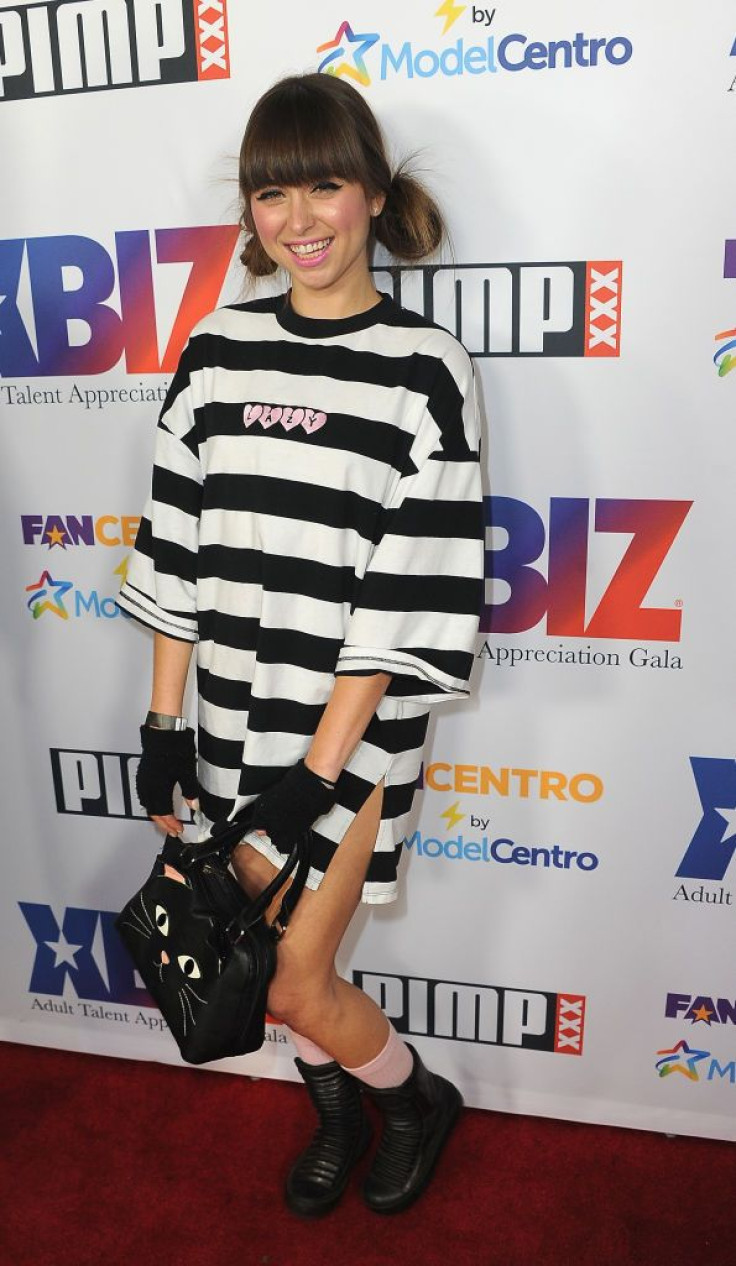 © Copyright IBTimes 2023. All rights reserved.