For-Profit Colleges Supported By Ellen DeGeneres, John McCain Despite Investigations And Sanctions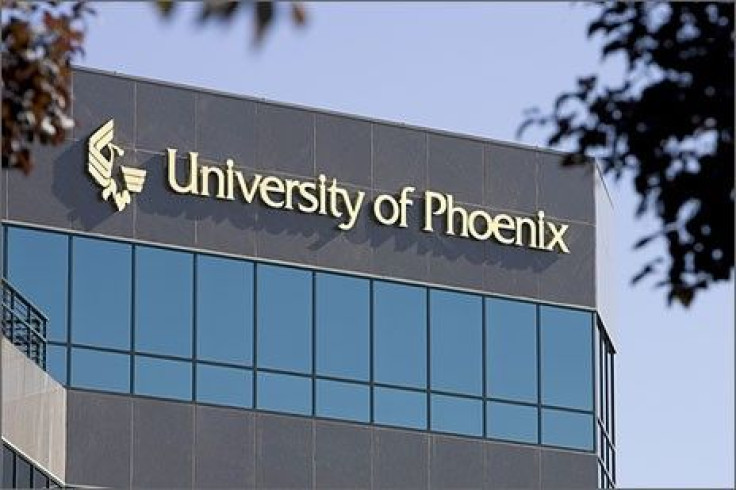 The for-profit college industry may be unpopular with the Obama administration, but it still has many friends in high places. Celebrities like talk show host Ellen DeGeneres and politicians like Sen. John McCain, R-Ariz., have ties to the increasingly controversial education system, according to a report out Tuesday by David Halperin, a lawyer and for-profit college critic based in Washington.
"A key reason why such predatory for-­profit colleges have been able to continue receiving billions annually in taxpayer dollars while ruining the financial futures of students across the country is that national power players —­­ politicians, lawyers, academic leaders, celebrities ­­— have been willing to vouch for these companies, serving as their paid lobbyists, board members, investors and endorsers," Halperin wrote.
About 12 percent of all American college students pursue their higher education at for-profit institutions like the University of Phoenix or ITT Technical Institute, according to the National Conference of State Legislatures. But critics have accused the schools of making false promises, rigging job placement data, recruiting customers too aggressively, hiking college costs and not providing quality degree programs.
In his report, Halperin argued that although presumptive Republican presidential nominee Donald Trump has absorbed most of the heat in recent weeks over lawsuits involving his unaccredited real estate program called Trump University, there are several other high-profile Americans who are just as guilty of promoting the for-profit school sector over the past few years.
DeGeneres, for example, gave out scholarships to the University of Phoenix in May. McCain blamed Democratic officials for shutting down the Corinthian Colleges chain last year "without any proof of misconduct."
The report also calls out figures including Doug Parker, the chief executive officer of American Airlines, because the airline offers employees discounted tuition at DeVry University; Wisconsin Gov. Scott Walker, who tried to block a state agency that would oversee for-profit colleges; and Columbia University president Lee Bollinger, who sits on the board of directors for the company that oversees the Kaplan University chain.
"These advocates either don't take the time to find out how badly these companies behave, and how much harm these companies cause, or else they just don't believe it or don't care," Halperin wrote.
The White House has started cracking down on the for-profit college industry, enacting a law that forces schools to prove their graduates are making enough money to pay off their student loans and recently reconsidering whether to recertify a widely used accreditor. But some advocates blame the government for for-profit colleges' success as much as they do the celebrities that back them. The New York Times reported last fall that the Education Department continued to send millions of dollars in aid to for-profit schools even when they were under investigation by the Justice Department.
"It's time to turn off the spigot of federal student loan that are flowing into these for-profit colleges," Massachusetts Attorney General Maura Healey told the Times.
© Copyright IBTimes 2023. All rights reserved.
FOLLOW MORE IBT NEWS ON THE BELOW CHANNELS