This is what next-gen console gaming truly feels like.
Sony has changed its name for the native PlayStation 5 controller first calling it the DualShock. The DualShock premiered alongside the very first PlayStation until its last iteration for last gen's PS4. This generation, they decided to give their first-party controller a new name as well as a facelift.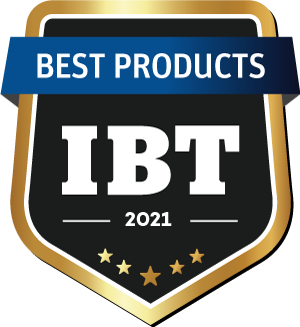 The DualSense puts the "next-gen" in next-gen gaming. Photo: BestBuy
The successor to the DualShock 4 has a brand new look (at least for Sony) and a redesigned shape that's slated to be much more comfortable in-hand. The DualSense also has some next-gen tech under the hood such as an ingenious next-gen haptic engine and adaptive triggers which take full advantage of the PS5's power. These deliver new dimensions to the way games interact with you and how you interact with games.
DualShock who?
The DualSense is a departure from Sony's DualShock. Photo: Imgur
Design-wise, the DualSense feels takes a completely different approach from the DualShock 4. Ironically, the bolder curves resemble and fuller shape resemble the Xbox's controllers more than the last-gen DualShock 4 – although we aren't saying that this is a bad thing. The improved shape fills and melts into your hand, a welcome departure from the slim and awkward grips on the DualShock 4. Sony has incredible attention to detail and it definitely shows: From the way the side panels flare up just a little bit on either side of the touchpad, to the textured grip on the back panel, which is actually made up of tiny, signature PlayStation face buttons.
The color scheme of the DualSense is also a huge leap from the previous 4 generations of mono-tone DualShocks. The black and white motif kind of resembles a stormtrooper and we're also excited for an all-black version of the DualSense to come out (Imperial March swells in the distance).
A new meaning to haptic feedback.
Sony's new haptics feel truly next-gen. Photo: BestBuy
If you swing around back, you'll be met with one of the biggest, most exciting features of Sony's new controller. Precision haptic feedback and the so-called "adaptive triggers," create an experience that you simply can't put into words. They create a variable resistance within them to simulate tension or otherwise provide physical feedback. It's similar to how a gaming weel introduces forced feedback in a racing game.
Another huge feature isn't something you don't really see. It's the new haptic engines and the rumbles they produce. Again, words simply don't do this feature justice. They're precise enough to produce accurate thuds for when you walk on wood and sharp clinks for when you walk on metal or ice. It's a feature you never knew you needed but is something you'll miss when you switch back to any other controller.
These features, working in tandem, create an experience that is truly next-gen. They add several new layers to how your inputs affect the game. If you're still on the fence on whether to go PlayStation or Xbox this generation, the DualSense is truly innovative enough to be a valuable purchasing factor.
The bottomline
With the DualSense, Sony has made a more comfortable controller for traditional gaming while pushing the boundaries with the new features. The haptics and adaptive triggers make a noticeable difference in games that make use of them, and they offer the potential for new and interesting gameplay experiences. It's everything you want to see in a next-gen upgrade and with it being both a thoughtful evolution and a big, creative leap, the DualSense sets a new precedent for Sony's, and the entire industry's, bar for what a controller should feel and be capable of.
International Business Times offers links to items to help our readers find interesting products. When you buy through links on our site, we may earn an affiliate commission. Here are our
T&C
.