Remember Big Knockout Boxing? Here Is Possibly Why It Did Not Last
KEY POINTS
Big Knockout Boxing offered a new kind of fighting sport but failed to sustain it
BKB fighters were placed in a risky position with a different setup
BKB's intent was ambitious but lacked the knockouts in the last two events
Fight sports aficionados, regardless if it is boxing or mixed martial arts, will always want to see a knockout victory. This seems to be what Big Knockout Boxing (BKB) had in mind when it tried to shake things up in 2013.
Unfortunately, its intent to deliver to fans vicious finishes in a different kind of setting did not prosper.
One good and well-landed punch can make a difference in any fight sport. It is a science that fighters were looking into although a lot has changed since then.
When knockout finishes come to mind, the names of Mike Tyson, Thomas Hearns and Gennady Golovkin headline the list. For these fighters, it was all about ending the fight early and putting their opponents to sleep.
In the case of Big Knockout Boxing, the objective was to give fans highlight-reel moments with a twist. Fights were to be staged in a place the promotion called "The Pit," a smaller venue that could assure viewers of pound-for-pound action done in shorter two-minute rounds. It was made for sluggers who are aggressive and ready to trade leather.
Some fighters took up the BKB challenge. That included Gabriel Rosado and Brian Vera. Rosado won that match via TKO at its inaugural event held at the Mandalay Events Center in August 2014, a pay-per-view card that had 4,500 people in attendance.
BKB took it up a notch, holding two more events in 2015. Among the notable names who took part in those affairs include Anthony Johnson and Shane Mosley Jr., the son of former boxing champion Shane Mosley.
It was an ambitious new combat sport that DirectTV had in mind. Jon Gieselman, Alex Kaplan, Chris Long and Mike Marchionte had good intentions for the benefit of combat sports followers, but the organization failed to go beyond three events held.
BKB got its share of good and negative vibes. Some wanted to see more action-packed fights, and it made sure that would happen with a smaller fight space, no ropes and different fight gloves, USA Today noted.
However, there were also concerns about how boxers would come out of it. Questions were raised on the intent of seeing knockouts and the aftermath that await fighters.
In regular boxing, there have been competitors who have seen their careers end abruptly, some even losing their lives.
Finally, it would be best to check out how the three pay-per-views went. Other matches were decided via decisions.
The first event had four, the next had three while the last had a lone knockout win in the fourth-round courtesy of Arturo Quintero versus Travis Castellon. Could this be the prime reason why BKB never staged a fourth event?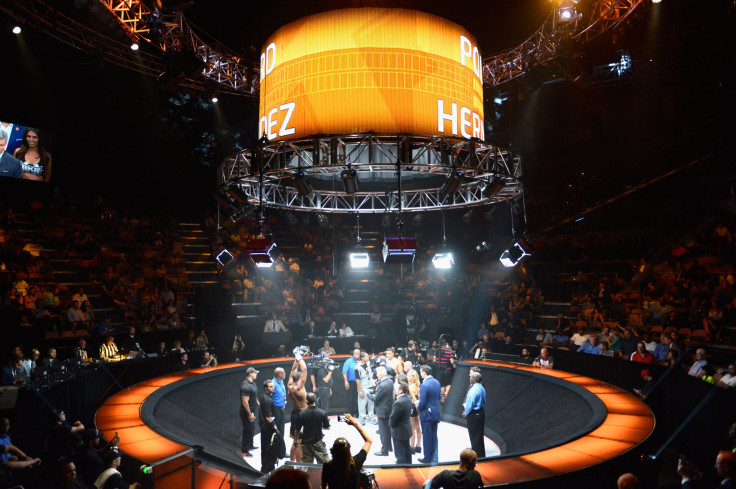 © Copyright IBTimes 2023. All rights reserved.