'RHOC' Alum Tamra Judge Reveals One Reason She Would Return To Show
Tamra Judge quit "The Real Housewives of Orange County" but she would be willing to come back to start a little bit of drama.
The 52-year-old mentioned the potential for a cameo on "RHOC" Season 15 during an Instagram Live session on Tuesday. In it, she talked openly about the falling out with her former Bravo co-star Shannon Beador.
"She sent me a text like, 'What's your problem? Why didn't you call me?'" Tamra explained, according to All About The Tea. "And I didn't even respond… I'm like 'I did call you!' And you sent me to voicemail. Like I'm tired of calling you."
"I'm not going to beg for your friendship anymore. Nope, not happening," Tamra continued. "But she still knows that I'm hurt more than anything. I thought that we were really good friends so hey…call me."
Although Tamra seemed open to having a conversation with her former best friend, she revealed that time is of the essence before suggesting a different way they could hash things out.
"Then again the more time goes on the more [expletive] off I'm getting," the "RHOC" alum said referencing her disappointment in Shannon for not checking in on her kids regarding their father and her ex-husband Simon Barney's throat cancer diagnosis.
"So I'm sad and hurt. I don't know if she's going through something tough in her life as well but I've always been there for her," she explained. "Maybe I'll come back to the show this season and ask her. Maybe I'll just show up to a party and be like, 'Hey!'"
Tamra shared the news of her decision to not be a part of the "RHOC" Season 15 cast in a social media post in late January.
"It's been a wild 12 years," she captioned a photo of herself and husband, Eddie Judge. "But it's time for me to move on. I'm sad to go but very excited about my future. Love you guys."
It is since this announcement that the mother of four claims things have not really been the same between her and Shannon. An insider even shared with All About The Tea last month that Shannon's treatment has extended for former cast member Vicki Gunvalson as well.
"Shannon and Tamra used to talk every single day," the insider dished. "After Tamra left the show, the phone calls dropped drastically. Shannon doesn't even answer Tamra's calls anymore — and does not return her texts."
"She treats Vicki the same way," the source added.
READ: Meet The Rumored New 'Real Housewives Of Orange County' Cast Members
The three blondes, who dubbed themselves the "Tres Amigas," might be having some issues right now, but that hasn't stopped Tamra and Vicki from moving forward on their own. In March, the duo teased a new secret project which "The OG of The OC" later revealed is a show that will focus on her "real life."
"It's going to be an incredible show," Vicki gushed. "Tamra and I, we're good together. We have great chemistry and we're having fun. We've got a really special journey happening. It's something that will really inspire people. I can't say much more, but I know it's going to be a show people love."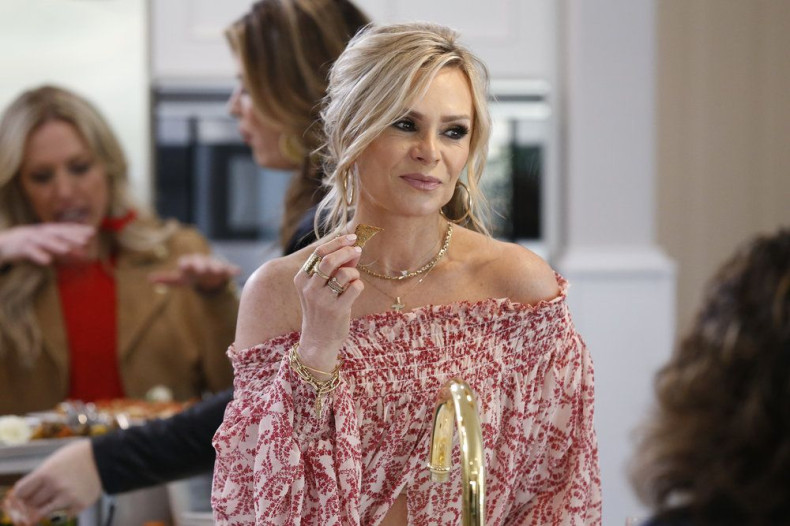 © Copyright IBTimes 2022. All rights reserved.