Samsung Lowers Galaxy Note 8 Price Ahead Of Note 9 Launch
In a not-so-surprising move, Samsung Electronics has lowered the price of its Galaxy Note 8 flagship phablet ahead of the Note 9's unveiling early next month.
Industry sources told Yonhap Monday that Samsung has started to offer a discount for the Galaxy Note 8 a month prior to the showcase of the device's successor. The factory price of the 64GB model is now down from 1.09 million won to 998,000 won (US$893), while the 256GB model fell from 1.25 million won to 1.09 million won (US$974).
Sources explained that the discount is the tech giant's way of reducing its inventory of the Galaxy Note 8 because the Note 9 is bound to take over once it launches following the Unpacked event in August.
Though the move isn't surprising, industry watchers find it unusual for Samsung to lower the price of a device when its successor hasn't been released yet. Samsung usually offers discounts for older models once the new ones are already out. For instance, the Galaxy S8 models were offered at discounted prices after the Galaxy S9 hit shelves.
Industry watchers now believe that Samsung decided to offer a discount for the Note 8 due to the "sluggish sales" of the Galaxy S9. In May, Samsung decided to carry out an investigation on its United States operations after it was reported that its Galaxy S9 flagship wasn't doing so well in the country.
A Samsung spokesperson denied the speculations that the inspection program was due to the disappointing performance of the S9 in the U.S. market. "The inspection is not a punitive measure targeting a specific underperforming unit. It is a usual process aimed at reviewing the status of business departments and global offices," the spokesperson said at the time.
Meanwhile, the price reduction could also be seen as confirmation of the imminent unveiling of the Galaxy Note 9. When Samsung sent out its invitations for its next Unpacked event on Aug. 9 at New York's Barclays Center, it did not indicate whether or not the Galaxy Note 9 will be the main attraction at the event.
Samsung has been tightlipped about its upcoming phablet, but several leaks and reports are claiming that the Note 9 will come equipped with a slightly larger display than the Note 8's 6.3-inch screen. It is also believed to house an ample battery capacity of 4,000 mAh. A new report also claims that the Note 9's S Pen will sport new features, including music playback control via Bluetooth.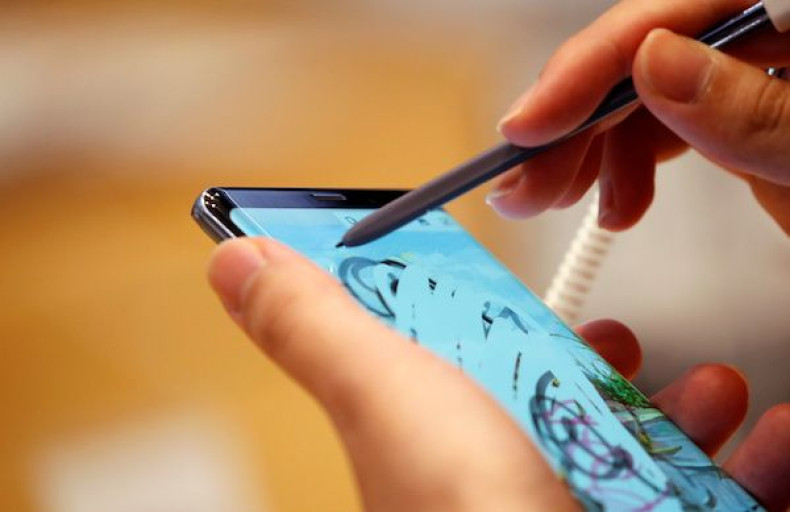 © Copyright IBTimes 2022. All rights reserved.