Santo Domingo Is Among The Cities With The Biggest Risk Of Being Affected By Climate Change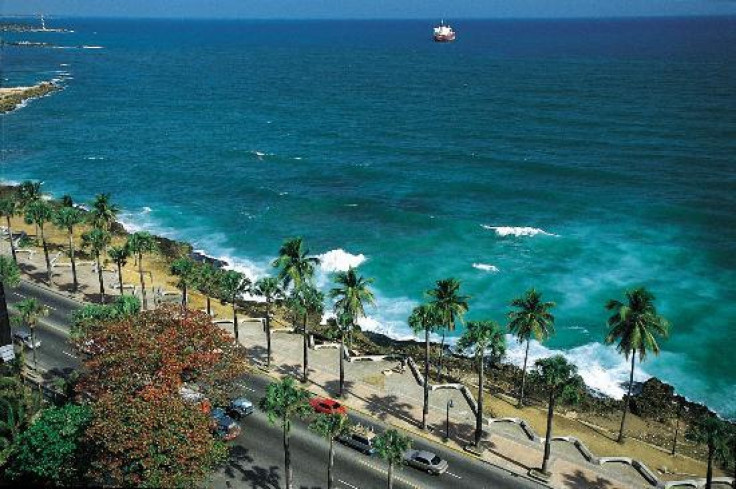 Honeymooners, spring breakers and retirees the world over agree that the Dominican Republic and its capital, Santo Domingo, is the quintessential Caribbean haven: clear blue waters, sandy beaches, beautiful weather. However, this gorgeous part of the world might be in serious danger of disappearing, as the capital city is considered to be one of the coastal cities most affected by climate change.
The World Bank published a study on Thursday that listed Santo Domingo in the top five of cities that will experience serious climate-change damage by 2050. The other four are Alexandria (Egypt), Barranquilla (Colombia), Napoli (Italy) and Sapporo (Japan).
The Caribbean coast is home to 70 percent of the population of the region. Most big cities there, including other capitals like Port-au-Prince and Havana, are within two miles of a sea shore. Flooding and erosion caused by salt water are two of the main consequences mentioned in the study.
The Dominican Republic is aware of the situation and has started taking measures to fight it, but there is still plenty of work to do. According to Jerry Meier, climate change expert for the World Bank, the country continues to carry out construction projects in dangerous zones. "There is a lack of knowledge about the floodplains and there are no exclusion zones, so the situation will stay the same," Meier warned.
The study also points out that most of the people living in floodplains are from lower socioeconomic status. Many reside along the edge of the Ozama River. A higher storm surge or more heavy rains caused by climate change would make these people even more vulnerable.
Another risk factor is coastal erosion, which would seriously cut the usable land in a highly touristy area of the world. The Caribbean was visited by 25 million tourists last year, according to the Caribbean Tourism Organization -- and 4.5 million went to the Dominican Republic. The effect of the sea level rising is already noticeable in many Caribbean islands, like Grenada, St. Lucia and Dominica, where the Cane Field airport floods every year.
The coastal erosion could bring another potential risk, of salt-water infiltration into its freshwater. As sea levels rise, it increases the risk of salty water getting into drinkable water reserves, which are already endangered because of over-irrigation, hydroelectric and poor water management. If not solved quickly, many countries face the possibility of having to finance the costly process of desalination.
The World Bank recommended the countries to rearrange their urban planning in order to prevent future flooding and prepare for changes in rainfall.
© Copyright IBTimes 2023. All rights reserved.