Saudi Arabia Withdraws Billions Of Dollars From Asset Managers To Cut Deficit From Falling Oil Prices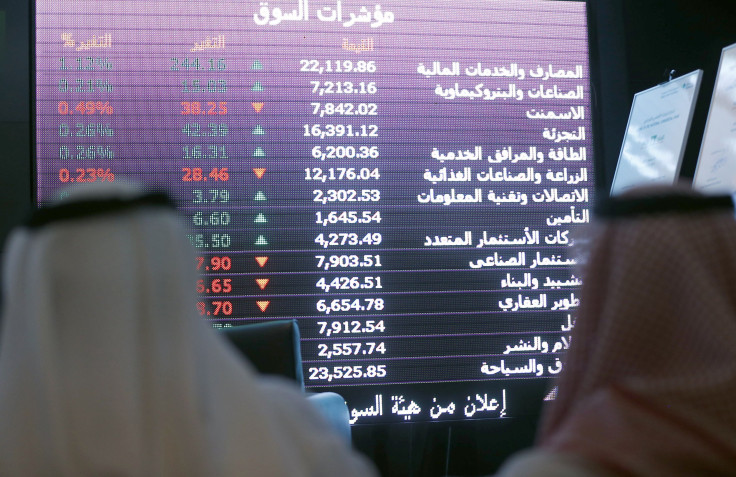 Saudi Arabia has withdrawn tens of billions of dollars from global asset managers in recent months in an effort to cut its massive deficit, caused by falling oil prices over the past year, Financial Times reported Sunday. The country's banks are borrowing in the bonds and loans market because of the cash squeeze.
The price of crude oil has halved in the past year and now stands at about $50 a barrel. The slump in oil prices forced governments to fund spending through bond sales and to use cash accumulated during the boom.
Nigel Sillitoe, chief executive of financial services market intelligence company Insight Discovery, told FT that fund managers estimate the Saudi Arabia Monetary Agency has pulled out between $50 billion and $70 billion over the past six months.

Last week, a large amount of assets were withdrawn, and fund managers told FT it was "our Black Monday." Several global asset managers told FT they were hit by a wave of redemptions, which came on top of an initial round of withdrawals this year.
Deposits into Saudi Arabian banks fell by about $4.53 billion from June to July, Bloomberg reported, and the country's three-month interbank lending rate climbed 12 basis points Tuesday from this year's low in March.
Although some of this withdrawn cash has been used to fund the Saudi Arabian deficit, the central bank is also seeking to reinvest into less risky, more liquid products, FT reported.
Saudi Arabia isn't the only Gulf nation anticipating a cash drain. Deposits into banks in Qatar fell by about $6.6 billion from June to July, and $1.2 billion in the United Arab Emirates, Bloomberg reported.
Despite the massive withdrawals, Saudi Arabia has financial reserves in the neighborhood of $780 billion to cushion the effect of lost revenue, experts told International Business Times this year, meaning it can withstand low oil prices for years to come.
© Copyright IBTimes 2023. All rights reserved.