Saving Diabetics From Amputations, Chronic Pain, Widely Affordably In A Few Weeks Becomes Reality With Circularity's Groundbreaking Biotech, D'OXYVA Via Upcoming IPO
* This is a contributed article and this content does not necessarily represent the views of IBTimes.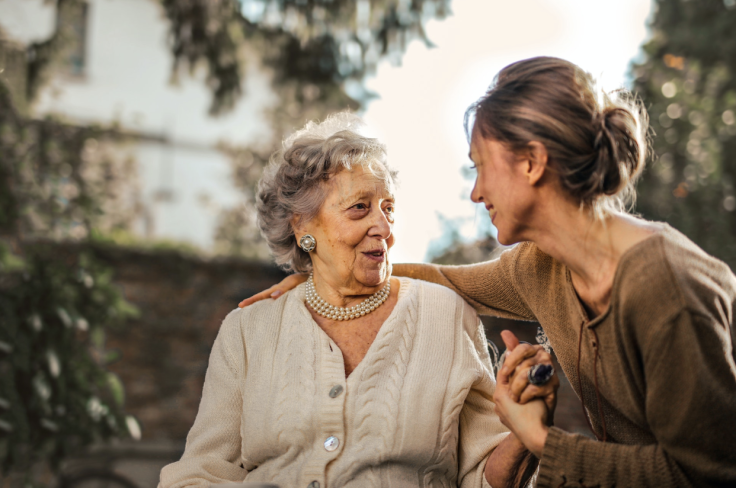 There is an epidemic of amputations that is becoming more common, and diabetics are disproportionately impacted. Of the 200,000 Americans who need to have limbs amputated each year, 130,000 have diabetes.
Worldwide, more than 57.7 million people have lost a limb as a result of trauma. Based on these projections, it is estimated that 75,850 prosthetists are required worldwide to care for patients who have undergone traumatic amputations. Whether an upper or lower leg was amputated, patients who have undergone this procedure may experience difficulties and hurdles as a result. In fact, the loss of a limb (or even just a portion of it) frequently causes a restriction, and environmental and personal factors will also impose social participation barriers in addition to the impairment and ability limitation brought on by the loss, which are collectively referred to as "disability." D'OXYVA has the ability to greatly enhance the lives of millions of amputees with its leading-edge technology by improving their blood flow and nervous system activity and aiming to reduce the number of prospective amputees globally.
For those with neuropathy, fibromyalgia, and other severe chronic conditions, Circularity Healthcare's D'OXYVA (deoxyhemoglobin vasodilator) targets clinically recognized nerve stimulants and blood flow stimulants. Diabetes patients are more likely to require lower limb amputations. The most frequent justification for an amputation is non-healing wounds or ulcers.
D'OXYVA uses a non-invasive, fast-acting, and full-body regenerative technology aimed at solving certain health and cosmetic problems, including Chronic Pain, Arthritis, Back Pain, Long Covid, Neuropathy, Fibromyalgia, Diabetes, Burns, Trauma Wounds, Intimate, Athletic Performance, Venous Insufficiency, Varicose Veins, Spider Veins, Peripheral Vascular, Cardiovascular Complications and others.
Unsettling statistics from the Centers for Disease Control (CDC) and Prevention show that 130 million people globally already have diabetes or prediabetes. The CDC has forecasted that there is a substantial likelihood that by 2050, one in three individuals would be affected by diabetes. Currently, there are around 34 million people in the United States who have the disease.
"Thousands of competing products in the past nearly twenty-five years have failed in achieving what D'OXYVA has obtained in terms of regulatory approvals, clinical safety and efficacy in the past seven years," said Dr. Charles M. Zelen, PERI's CEO, a leading global clinical research organization.
This pioneering technology consists of an FDA-approved mini CO2 cartridge that uses ultra-purified carbon dioxide. It brings balance (homeostasis) to the body, even for specific challenging comorbidities, through a water-based, gentle spray-on skin solution. Microcirculation and the autonomic nervous system (ANS) are important in a variety of pathological conditions, and D'OXYVA has been shown to promote major micro-vessel structure regrowth (angiogenesis) and ANS improvements, among other major benefits.
"D'OXYVA is clinically validated to significantly improve microcirculation, which is an effective treatment option for many conditions. The ongoing multi-site pivotal evidence collection for D'OXYVA by world-renowned medical scientists was expanded with a decade-long record of zero adverse event reports," says Norbert Kiss, CEO of Circularity Healthcare.
The company is actively investing in obtaining the required carbon dioxide used in the technology from sources including industrial factories, vehicles, and the atmosphere. The objective is to capture the CO2 from its points of origin and reuse them resulting in a significant reduction in carbon emissions and saving lives.
"Circularity Healthcare is in the final phase of hiring a seasoned global chief financial officer (CFO) and going public in the near future involving leading global industrial, business, financial, regulatory, legal, medical and pharmaceutical companies and experts. Now, individual retail investors have an opportunity to invest in the private company and maximize their returns on the path to the IPO, while helping to save more lives from unnecessary amputations and chronic pain due to diabetes and other major health complications, " said Norbert Kiss, CEO of Circularity Healthcare.
The company is in the last phase of its pivotal clinical trial to obtain emergency use authorization from the US Food and Drug Administration (FDA) in the next couple of months. Universities, including UCLA, MIT, Yale, Harvard, Drexel, and many others, are currently working to collect pivotal clinical trial evidence for diabetic foot ulcer treatment and amputation prevention using this technology. The company has been selling its products in over two dozen countries and is working with some of the largest hospital and home healthcare systems around the world.
"Circularity Healthcare attracted interest from the largest investment banks and private equity funds in the U.S., while a multimillion-dollar venture capital debt funding deal and the strategic years-long relationship with one of the world's largest global public specialty pharmaceutical and healthcare companies positions Circularity for a multibillion-dollar initial public offering (IPO), according to various experts," said Norbert Kiss, Circularity's CEO.
About
Circularity Healthcare is an emerging global biotech company with proprietary circularity health and noninvasive drug delivery technologies. The company is planning to go public on one of the US stock exchanges in the near future. It is headquartered in Pasadena, California, United States and was founded in 2011. Circularity Healthcare specializes in pharmaceuticals, drug delivery, medical devices and wellness.
Media Contact:
Name: Mark McCarthy
Email: info@doxyva.com
© Copyright IBTimes 2023. All rights reserved.