Saving Photos On Instagram: Now You Can Bookmark Videos To Watch Later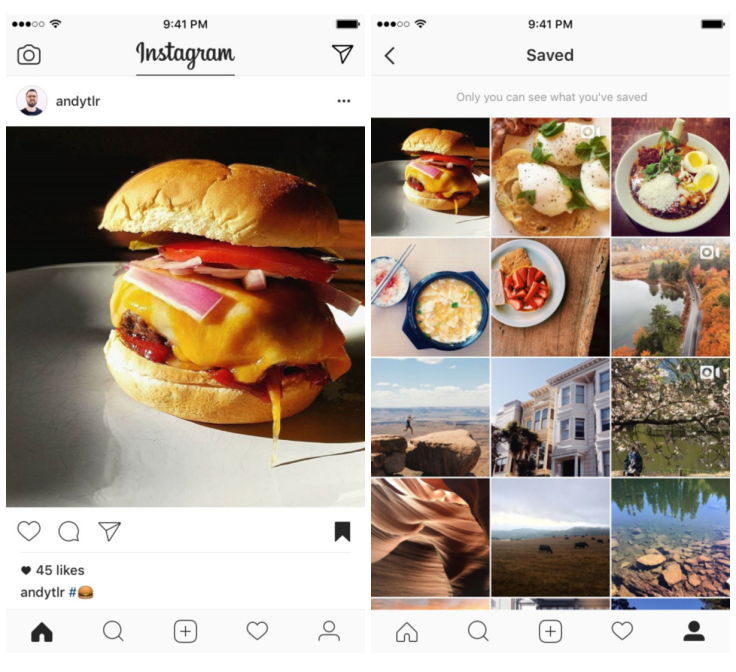 Whether you stumbled upon a funny video, or an outfit you have on your wishlist, Instagram now lets users save posts so that they can be revisited later on.
Instagram's new bookmarking feature allows users to save photos or videos for later in a tab inside the app.
"Now you'll see a new bookmark icon underneath posts in your feed," said Instagram in a statement.
All you need to do is tap it to save a post to a new, private tab on your profile. From there, you'll be able to see all the posts you've saved - "and they're only visible to you."
When a user saves someone's post, they won't be able to tell if it has been saved.
Earlier this month, Instagram introduced the ability to turn off comments to help banish trolls who leave offensive comments. Users are also able to remove followers from accounts that are private and not visible to the public.
The updates are the latest in the set of tools that the photo-sharing app has been adding to make Instagram a more enjoyable experience for everyone.
Instagram also announced that its Live video broadcasting feature will be rolled out to everyone in the U.S. starting Monday.
Instagram users can share up to an hour of video footage with their followers.
Compared to Facebook Live, followers can only view the video footage while the users is broadcasting live.
Saved posts are included in Instagram version 10.2, which is available for iOS in the App Store and for Android in Google Play.
© Copyright IBTimes 2023. All rights reserved.