Scotland Looks To Exploit Tidal Power: How An Island Channel Can Provide Scotland Half Its Energy Needs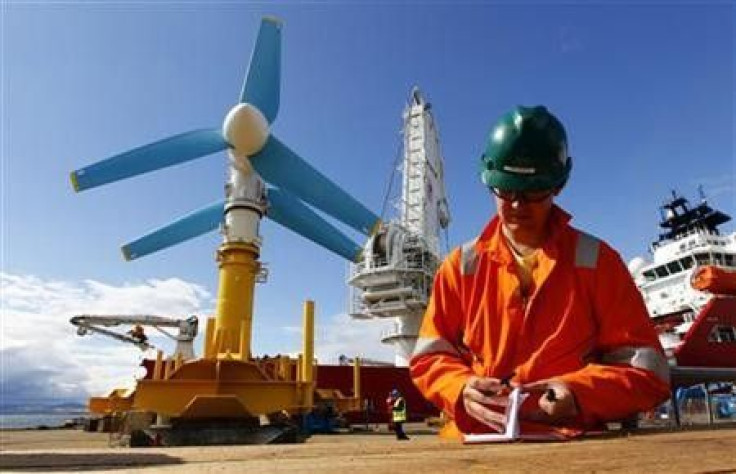 Tidal energy harnessed from a single stretch of water off Scotland's north coast could provide the country with half its energy needs, according to a recent study.
Researchers and engineers at the universities of Oxford and Edinburgh estimated that if turbines were placed in the Pentland Firth, between the north tip of mainland Scotland and the Orkney Islands, the renewable energy source could generate 1.9 gigawatts of tidal power.
The Pentland Firth's tidal currents are among the fastest in the British Isles, and to exploit the Firth's full potential, turbines would need to be located across the entire width of the channel, according to the study.
"The U.K. enjoys potentially some of the best tidal resources worldwide, and if we exploit them wisely they could make an important contribution to our energy supply," said Oxford engineering professor Guy Houlsby. "These studies should move us closer towards the successful exploitation of the tides."
Researchers also found that if tidal turbines were more efficient, the amount of power generated could double.
FOLLOW MORE IBT NEWS ON THE BELOW CHANNELS