States Get $48M Boost From Bloomberg Charity To Help Meet Obama Climate Change Agenda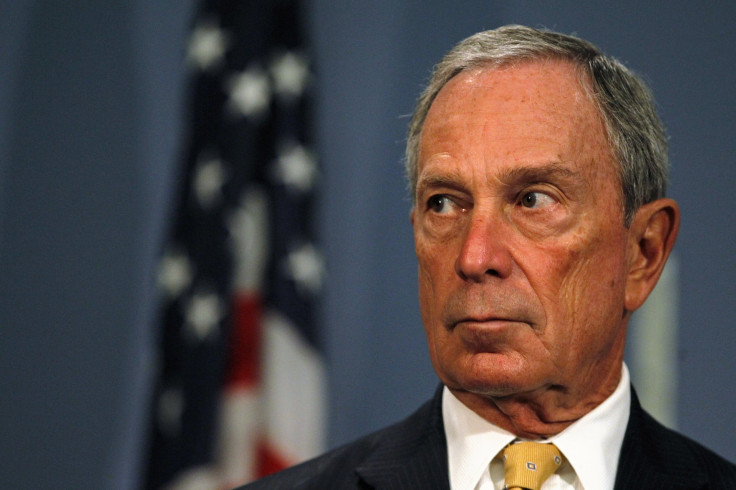 States that need help falling in line with the Obama administration's climate change agenda just got a boost from Michael R. Bloomberg, the former New York City mayor and billionaire philanthropist. Bloomberg's charitable arm and a California family said Wednesday they will dole out $48 million to help states ditch coal-fired electricity and switch to cleaner sources such as solar and wind power.
"Pollution from power plants takes a terrible toll on public health, and it's the biggest contributor to our carbon footprint," Bloomberg said in a statement. "With the price of clean power falling, and the potential costs of inaction on climate change steadily rising, the work of modernizing America's power grid is both more feasible and urgent than ever."
The Clean Energy Initiative is spearheaded by Bloomberg Philanthropies and Mark Heising and Elizabeth Simons, a California couple with an interest in environmental sustainability. The $48 million won't go directly to state governments but instead will support dozens of local and national organizations that can assist states with their energy planning, including the Natural Resources Defense Council and the Environmental Defense Fund.
Under the Obama administration's proposed Clean Power Plan, states will be required to reduce their collective power plant emissions to 30 percent below 2005 levels by 2030. States must submit individual plans to the U.S. Environmental Protection Agency that outline how each government intends to cut carbon dioxide pollution from smokestacks. A coal-reliant state, for instance, might switch more plants to lower-carbon natural gas. States that already depend on cleaner hydropower and nuclear power could reduce emissions further by boosting energy efficiency across the power grid.
The charitable initiative isn't limited to supporting Clean Power Plan strategies, however. The grant money will also help states that simply want to expand their supplies of renewable energy, especially in light of declining clean energy costs. Solar energy prices have dropped by 80 percent, and wind energy prices have been halved since 2010, according to Bloomberg Philanthropies. Ultra-efficient LED lighting costs 80 percent less than it did five years ago.
A likely grant recipient is the Center for the New Energy Economy at Colorado State University, which is run by Bill Ritter, a former Democratic governor of Colorado. Ritter told the New York Times that the group is working with a bipartisan mix of states to scrutinize the Obama administration's power plant proposal and ensure that it doesn't raise electricity prices to an unreasonable degree.
"I think it's fair to argue that there's economic benefit to states that make the transition to a clean energy economy," Ritter told the Times. "How do you do it so it's not on the back of ratepayers who are middle- and lower-income?"
© Copyright IBTimes 2022. All rights reserved.
FOLLOW MORE IBT NEWS ON THE BELOW CHANNELS