Stock Futures Signal Lower Wall Street Open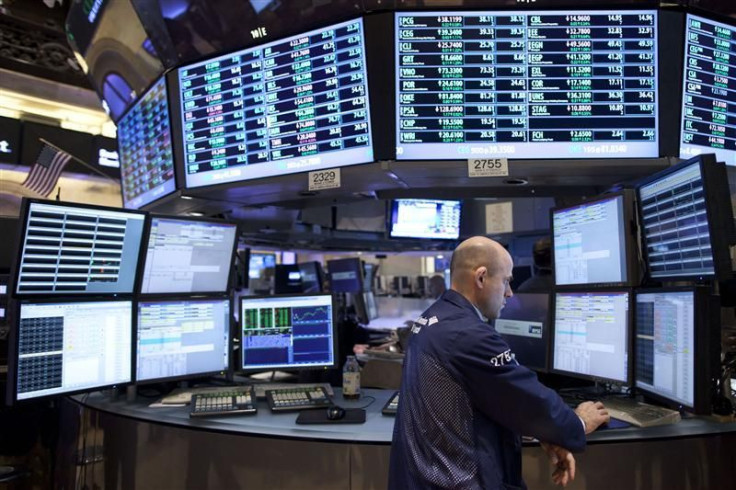 (REUTERS) - U.S. stock index futures pointed to a weaker open for equities on Wall Street on Monday, with futures for the S&P 500, for the Dow Jones and for the Nasdaq 100 down 0.8 to one percent.
Abu Dhabi's Etihad Airways will buy 12 planes from Boeing , including 10 787-9 Dreamliners, in a deal valued at $2.8 billion at current list prices, the airline said in a statement on Monday.
The Treasury Department issues monthly budget data for November at 1900 GMT (2 p.m. EST). Economists forecast a $139.0 billion deficit, compared with a budget deficit of $98.47 billion in October.
ConocoPhillips has made a gas find in the southern North Sea near BP's Ula oil and gas field, the Norwegian Petroleum Directorate said on Monday, but more tests are needed to see if the shallow-water discovery is worth developing.
Struggling telecom network equipment maker Nokia Siemens Networks has agreed to sell its fixed line Broadband Access business unit to U.S. firm Adtran as part of a revamp of its operations.
The Goldman Sachs Group Inc. banker who was co-head of the firm's Asia investment banking operation for six years is retiring, according to an internal memo obtained by Reuters on Monday, the second senior Asia banker to depart Goldman in the last month.
Severe flooding in Thailand this year could trigger a potential global shortage of certain aviation tires that could hit the commercial airline industry in early 2012, Goodyear Tire & Rubber Co. warned on Friday.
Resource-related stocks will be in focus after U.S. crude oil futures fell more than $1 a barrel on deepening concern over the prospects for the Eurozone, despite a deal last week among European governments to work toward closer fiscal union. Key base metals prices fell 1.4 to 2.3 percent.
European shares fell 1.3 percent on Monday as euphoria over a European Union deal on deeper economic integration faded, weighed by concerns over politicians' response to the debt crisis in the short-term and the likely impact of austerity measures on economic growth.
The Dow Jones industrial average ended up 186.56 points, or 1.55 percent, at 12,184.26 on Friday on the EU deal. The Standard & Poor's 500 Index was up 20.84 points, or 1.69 percent, at 1,255.19. The Nasdaq Composite Index rose 50.47 points, or 1.94 percent, at 2,646.85.
(Reporting by Atul Prakash; Editing by Helen Massy-Beresford)
© Copyright Thomson Reuters 2023. All rights reserved.