'Strong Evidence' Eric L. Williams Murdered Texas Prosecutors Mike McClelland, Mark Hasse: Report [PHOTO]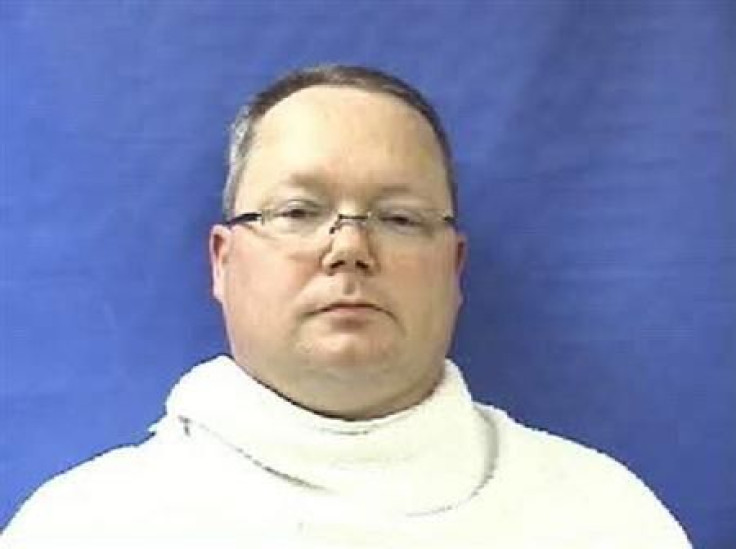 Eric L. Williams, the former Texas justice of the peace charged with making terroristic threats following the killings of Kaufman County District Attorney Mike McClelland and Assistant District Attorney Mark Hasse, may soon be charged with the murders of the two men.
Williams, 46, was not initially viewed as a suspect in the brazen killings of Hasse and McClelland, but now there is "strong evidence" that he committed the murders once theorized to be carried out by the Aryan Brotherhood of Texas white supremacist prison gang, WFAA in Dallas-Ft. Worth reported.
Williams' home was searched Friday, and weapons similar to those used in the murders of Hasse and McClelland were found in there, anonymous sources told the television station.
The 46-year-old former justice of the peace was booked into the Kaufman County Jail on Saturday on a charge of making a terroristic threat, Reuters reported. He was being held on $3 million bond.
WFAA reported another search warrant in connection with the prosecutors' murders was executed by state and federal law enforcement agencies at a storage facility in nearby Seagoville, Texas, but authorities would not say if the search was linked to Williams.
As authorities considered the possibility that the Aryan Brotherhood of Texas was behind the murders, they also considered whether McClelland and his deputy were killed because of a personal vendetta over someone they prosecuted.
Williams was convicted of theft in Kaufman County last year and had to vacate his political office as a result, NBC News reported.
The reported evidence linking Williams to the murders signifies a quick turnaround in how authorities viewed the former justice of the peace.
Even late Saturday night, a spokesman for the Kaufman County Sheriff's Department said Williams was not viewed as a suspect in the murders.
Early suspicion in the murders of Hasse and McClelland fell on the Aryan Brotherhood of Texas because the Kaufman County district attorney's office successfully prosecuted some members of the white supremacist prison gang, although there was no evidence linking the group to the killings.
Hasse was killed Jan. 31 in broad daylight as he was walking to his car near the Kaufman County courthouse.
After Hasse's murder, McClelland had strong words for whoever killed his deputy.
"We're going to find you, we're going to pull you out of whatever hole you're in and we're going to bring you back and let the people of Kaufman County prosecute you to the fullest extent of the law," he said.
Nearly two months later, on March 30, McCelland and his wife, Cynthia McClelland, were shot and killed in their home in Forney.
© Copyright IBTimes 2023. All rights reserved.