Syrian Ceasefire Update: Saudi Arabia Prepared To Send Troops To Syria If Assad Won't Leave Peacefully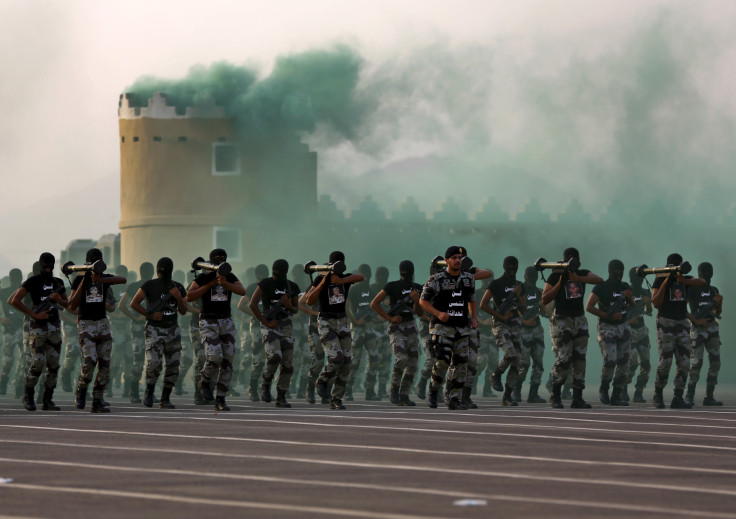 Saudi Arabia is prepared to send troops to Syria if President Bashar Assad doesn't resign and leave his war-torn nation peacefully. Saudi Foreign Minister Adel Al-Jubeir warned Sunday that his country will take military action if Syria violates the terms of a ceasefire agreement.
"I believe that abiding by the truce would be an important indicator of the seriousness to reach a peaceful solution to the Syrian crisis that would include setting up a transitional council and the transfer of power from Bashar to this council," he said during a joint press conference with his Danish counterpart Kristian Jensen in the Saudi capital of Riyadh.
Al-Jubeir warned that Saudi Arabia has prepared a "Plan B." If "the coalition decided to send ground troops into Syria, Saudi Arabia is ready to contribute," he said.
He had made similar remarks in the past, telling CNN last month: "Bashar al-Assad will leave — have no doubt about it. He will either leave by a political process or he will be removed by force."
The truce is under threat amid allegations over the weekend that Assad regime and Russian forces had seriously violated its terms. "We have received indications that attacks, including by air, have been continuing against zones controlled by the moderate opposition," French Foreign Minister Jean-Marc Ayrault said of the ceasefire that took effect Friday night.
But Stephen O'Brien, United Nations undersecretary general for emergency relief, said the ceasefire was holding. The U.N. sent more than 20 trucks with aid to Moadamiyet al-Sham, a town in southern Syria under siege from government forces. He urged all sides: "Safe unimpeded access by humanitarians to bring aid is the law. It should be granted come what may. States have already signed up to this – it is not conditional."
© Copyright IBTimes 2023. All rights reserved.
FOLLOW MORE IBT NEWS ON THE BELOW CHANNELS