One way to stand out from the crowd of audio devices is by having the perfect combination of aesthetic and sound quality. 1More has a bit of a pedigree when it comes to designing minimalistic yet striking products that deliver best-in-class performance at a very competitive price. With their ongoing Halloween sale, which slashes up to 50% off of their most popular devices, you can stop giving out tricks and start bringing out some serious treats!
There's no better time to pick yourself up one of these amazing 1More devices than now. Check out these bone-chilling deals and get into the Halloween spirit!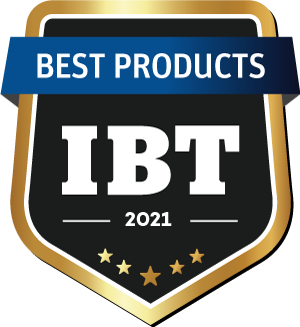 Break away from the tethers of wires with the 1More Stylish. Photo: 1More
These truly wireless earbuds are definitely not for the faint of heart because they deliver some seriously powerful and punchy bass. That's not to say the 1More Stylish earbuds don't perform well at the other end of the spectrum. However, you can definitely drown out some of the mids and highs with these just because of how powerful the bass on these are. Although 1More's earbuds didn't receive an official IP rating, they're sweat-resistant and should withstand most workouts and their unique pebble-esqe design keep this pair fairly small -- if you don't want your earbuds to stick out of your ear as some other earbuds do.
The 1More Stylish Earbuds come packed with the latest Bluetooth 5 technology, titanium composite dynamic drivers, six and a half hours of battery life on a single charge -- plus fast-charge technology and up to an AAC codec for high-res audio. You can get these on sale for only $63.99!
Experience immersive sound in a compact package. Photo: 1More
These Triple Driver earphones are the world's 1st THX-certified earphones. The THX certification process gives special attention to frequency response and its consistency, low distortion and exceptional noise isolation. You'll get to enjoy balanced, quality audio and hear audio tracks the way the artist wanted you to.
These earphones have two balanced armatures and a separate dynamic driver. Together they deliver an extremely accurate listening experience with unsurpassed dynamic power and clarity from deep bass to sizzling highs. You'll get to hear every instrument with exceptional separation -- you'll feel like you're in the same room as the artist! Get yours now for $30 off now.
You'll be surprised how much you can get out of there portable Bluetooth speakers. Photo: 1More
The 1More Portable BT Speaker has a unique bowl design and while not the most portable or modern design out there, it's handsome and understated. The entire speaker is covered in cloth and can withstand splashes. The cloth covering is carried over towards the speaker's bottom so it won't scuff the surfaces you set this speaker on. A unique feature that these speakers have is that you can choose between one speaker in mono mode or two speakers in stereo mode for a more immersive listening experience.
With the $149 Bundle, you get 2 Portable BT Speakers for only $149. Add one speaker to the cart and click "checkout," then a pop up will appear to add an additional speaker at 50% off. This is a great deal because you can connect these speakers to your TV and have them be a very capable home theater-style audio setup.
No matter what you're looking for, you'll be sure to find something in 1More's diverse catalog of devices. You don't have to look too hard to find that perfect pair of both wired and wireless earphones, headphones, speakers. Take advantage of the Halloween sale because 1More are constantly adding models to the lineup. Remember to check back regularly for the best deals!
International Business Times offers links to items to help our readers find interesting products. When you buy through links on our site, we may earn an affiliate commission. Here are our
T&C
.