Terms Of Deal For US Postal Service (USPS) To Deliver Amazon (AMZN) Packages Not Revealed By USPS Or Amazon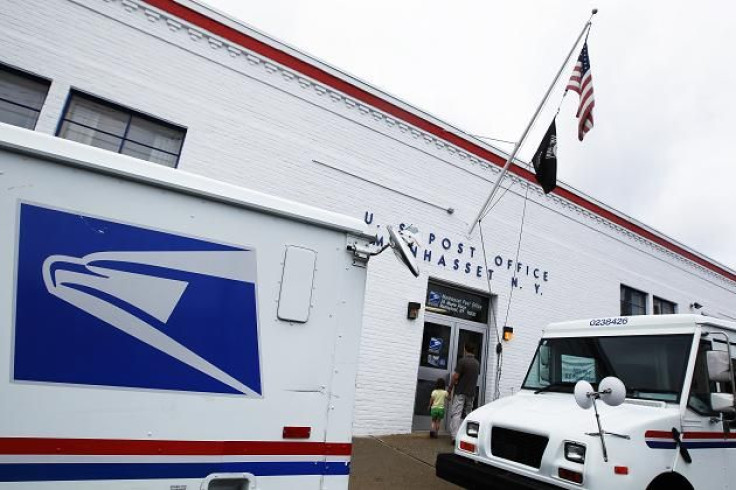 The U.S. Postal Service said Thursday it would not disclose the financial terms of its deal with Amazon.com Inc. (NYSE:AMZN) for Sunday delivery of the online retailer's packages.
When asked if USPS had any plans to reveal how much Amazon is paying it under a "negotiated service agreement," USPS spokeswoman Sue Brennan said in an email, "No. It is a legal document with proprietary information."
A spokeswoman from Amazon declined Thursday to discuss the agreement because company policy forbids disclosure.
Brennan previously stated that the USPS does not plan on hiring more employees to fulfill terms of the deal with Amazon, which it began negotiating "months ago." Further, the USPS will not pay overtime for the deliveries.
On Sunday the USPS began delivering Amazon packages to residential addresses in select markets, including the New York and Los Angeles metropolitan areas. The USPS said it receives no tax dollars for operating expenses and relies on the sale of postage, products and services to fund its operations.
If the program is successful, the USPS plans to add more markets, including Dallas, Phoenix, New Orleans and Houston, next year.
It's unclear whether the USPS plans to strike a similar deal with other e-commerce companies.
USPS currently delivers Priority Mail Express on Sundays, as well as holiday packages during the peak mailing season in December, in major metropolitan areas.
Earlier this year, USPS unsuccessfully tried to end Saturday delivery, after losing $16 billion last year. But its package delivery service has, on the whole, been profitable. The deal with Amazon will likely allow USPS to garner a larger chunk of the $186 billion e-commerce market.
Amazon Prime members, who pay $79 a year for free two-day shipping, will also benefit from the deal.
The retail behemoth wields plenty of influence in Washington. Amazon spent $2.5 million in lobbying during 2013 on topics as wide-ranging as enforcement of sales taxes on online sales, transportation safety, privacy and data protection and intellectual property. The lobbying money was directed at state governments and the federal government, according to Opensecrets.org.
The deal with the USPS comes on the heels of Amazon's fierce bidding war with IBM to provide cloud services to the CIA. Though Amazon Web Services was awarded the deal in February, IBM immediately protested the decision and the CIA announced a rebid for the contract after the Government Accountability Office upheld IBM's complaints. The GAO concluded that the CIA relaxed the terms of the contract regarding "software certification" in a way that only benefited Amazon Web Services' bid. Amazon soon fired back, filing a 61-page complaint against the government, arguing that the GAO's decision was to uphold them was "arbitrary and capricious."
© Copyright IBTimes 2023. All rights reserved.