Tiny Island Nation Of Nauru To Rebuild Its Banking System With Help From Australia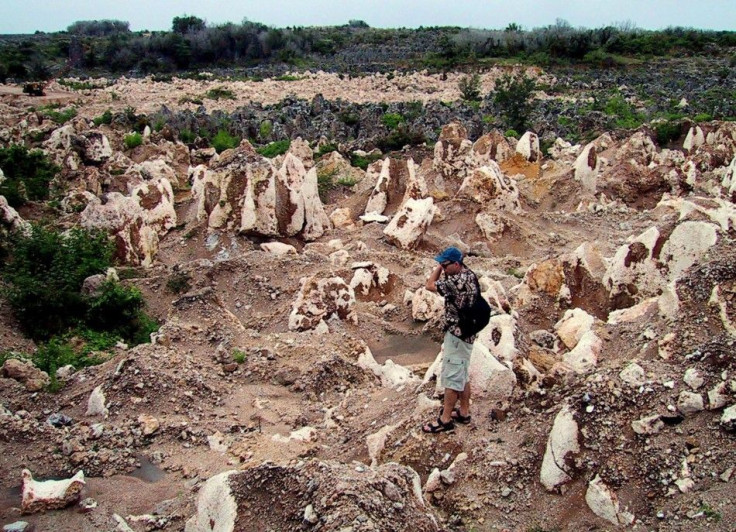 After living seven years in an isolated cash economy, the 10,000 residents of the tiny South Pacific country Nauru may finally be re-entering the modern global economy with savings accounts, debit cards and credit cards.
The Australian government shut down Nauru's banking system in 2006, five years after the country was blacklisted internationally over concerns it had become a haven for money laundering, the Wall Street Journal said Monday. The island has been a part of Australia's controversial plan to resettle refugees from countries like Iran and Afghanistan in exchange for increased aid, which has given Nauru a boost in investment.
In the 1980s, Nauru's phosphate supply, used in fertilizers, pushed the nation to one of the world's wealthiest per capita. But by 2000, the phosphate supply ran low, prices for the commodity dropped and the government sank into debt. Now Nauru's unemployment is close to 90 percent, fishing is the main industry and average annual income is about $6,700 in U.S. dollars.
Without banking, some residents have resorted to burying their cash savings to hide it from thieves. Other residents who hold money in bank accounts offshore frequently empty the 8-square-mile island's two cash machines.
To top off Nauru's money woes, the Australian paper currency used on the island is seeing its last days. "The five- and 10-dollar bills do laps of the island so they are almost see-through," John Short, an expatriate Australian who works in Nauru's phosphate mines, told the Wall Street Journal. Occasionally, bags of cash must be flown in and out of Nauru.
Nauru's government has been talking with Bendigo & Adelaide Bank Ltd., Australia's fifth-largest lender, to set up a branch on the island and move to a system where the entire population uses a bank.
David Adeang, Nauru's finance minister, told the Wall Street Journal he expects Nauru to have an operating bank by January, offering the same services as the bank offers its customers in Australia.
A Bendigo spokeswoman told the Wall Street Journal that the bank still needs to secure broad community support before making a final decision.
© Copyright IBTimes 2023. All rights reserved.