Toilet Flush Delays Thousands Of Passengers At Orlando Airport, Officials Say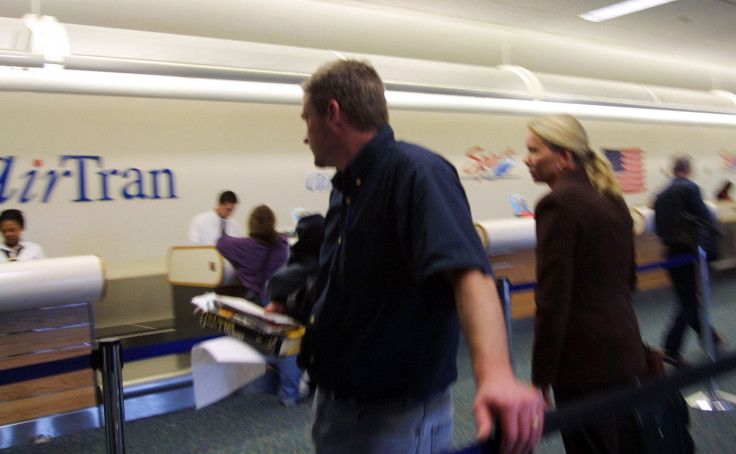 In an incident that was still being investigated Wednesday, a toilet flush at Orlando International Airport in Florida over the weekend reportedly delayed thousands of travelers. Reports stated that an individual attempted to flush items down the toilet, which caused a backup and subsequent sewage leak.
Carpets were pulled up and a hazmat team was called in to deal with flooding. The Orlando Sentinel reported Wednesday that normal operations had resumed Tuesday after days of delayed travel. Officials reportedly found that the items flushed included clothing and packets of paper towels.
Read: Naked Models Pose As Flight Attendants In 'Disgusting' Ad Promoting Travel Site
Officials said the incident may have occurred after an individual in the international arrivals area of Terminal 1 attempted to flush the contents of a suitcase, ABC affiliate WFTV reported Wednesday. According to the local station, "The flooding caused passengers flying into Orlando from outside the country to be bused to a customs area on the opposite side of the airport Saturday, Sunday and Monday," with the aftermath affecting thousands of travelers.
"It was certainly an inconvenience to some, but we moved very quickly," airport spokeswoman Carolyn Fennell told the Orlando Sentinel. She added that some airplanes that were scheduled to arrive at the terminal were able to be rerouted to other gates to minimize travel delays.
Speaking with WFTV, witness Mike Ortiz said he was held on the tarmac while the incident was being investigated.
"As soon as we landed, they immediately told us that there were problems with the terminal and we would have to sit there on the tarmac for a while," he said. "There were carpets ripped up and there were floor fans trying to air out what was, I guess, some flooding going on."
Read: Man Sues American Airlines After 14-Hour Flight Next To Obese Passengers
The Orlando International Airport addressed the incident in a series of tweets Sunday.
"Peak travel time & a maintenance issue on the Airside 1 Int'l Arrivals Hall is causing processing delays for passengers," the airport said. "As all processing being done through 1 Customs hall, appreciate passenger patience as we work to get you to next step in your journey."
The individual who flushed the items down the toilet was not identified Wednesday, and multiple sources reported the airport was working to identify the person responsible. Representatives did not immediately return International Business Times' request for comment.
© Copyright IBTimes 2023. All rights reserved.
FOLLOW MORE IBT NEWS ON THE BELOW CHANNELS