Top 10 Best Cordless Vacuums For Offices In 2020
This article uses affiliate links, which means if you purchase products through these links, we may earn a commission. Click here to see our
T&C
. For licensing please click
here
.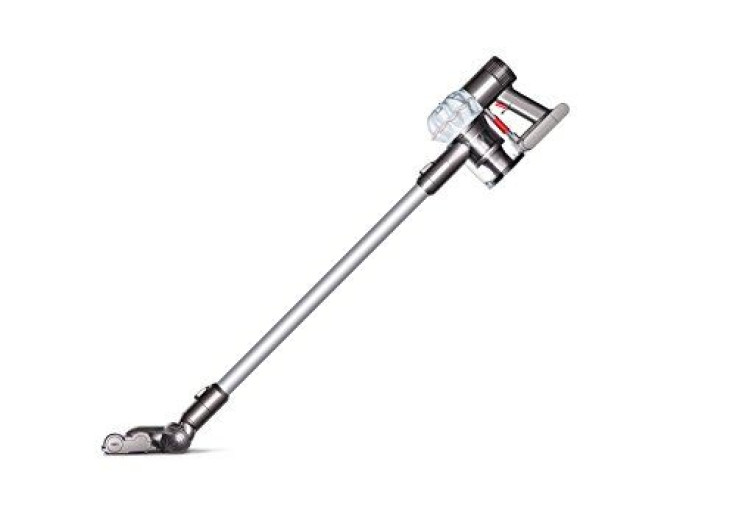 Routine cleaning is important in everyday life, and this applies to your office too. Keeping the office clear of dust, dirt and debris is a must for safety and the health of workers. For this, you will need a well-functioning vacuum cleaner. The problem is that traditional vacuum cleaners are usually heavy and have annoying cords that not only limit your range of movement, but can also cause unwanted mishaps.
Thankfully, cordless and lightweight battery-powered vacuums are now on the market to help you deal with your office cleaning problems. Most come with attachments. Some are powerful enough to clean nearly any floor. Some even automatically change speed whenever it crosses a carpet or a hard floor. Whatever your needs are, there's a cordless vacuum to help you clean hard-to-reach areas in the office.
Here are the top 10 cordless vacuums for offices available online:
1. Holife Cordless Handheld Vacuum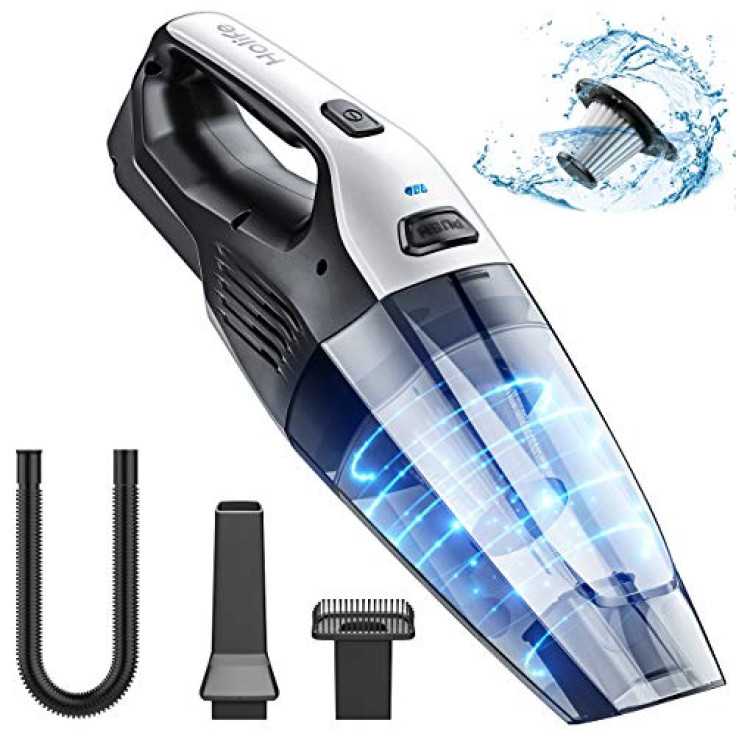 (photo from amazon.com)
Make daily office cleaning easier with Holife's Multipurpose Cordless Handheld Vacuum. Designed with an annular handle for easy grip, it is both powerful and near-silent, with a running noise of 79dB, so you can clean without disturbing others around you. It comes with a flexible pipe attachment for cleaning tables and other office furniture, and brush and crevice attachments for cleaning narrow hard-to-reach gaps and corners.
2. Black+Decker Dustbuster Cordless Handheld Vacuum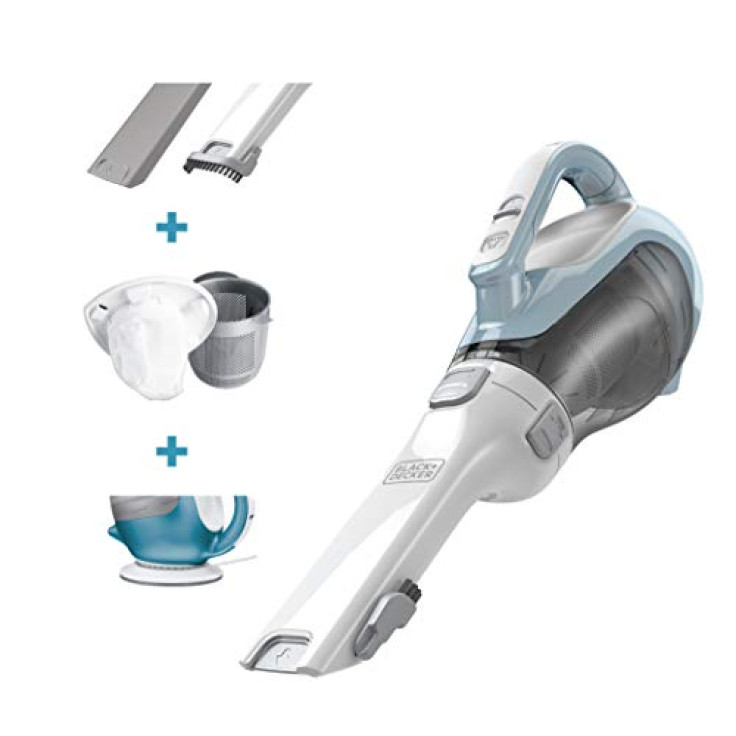 (photo from amazon.com)
Black+Decker's Dustbuster Cordless Handheld Vacuum is powered by a lithium ion battery that delivers both long battery life and outstanding performance. It has a slim rotating nozzle that can fit into tight spaces, along with a washable and translucent dirt bowl.
3. VacLife Handheld Vacuum Cleaner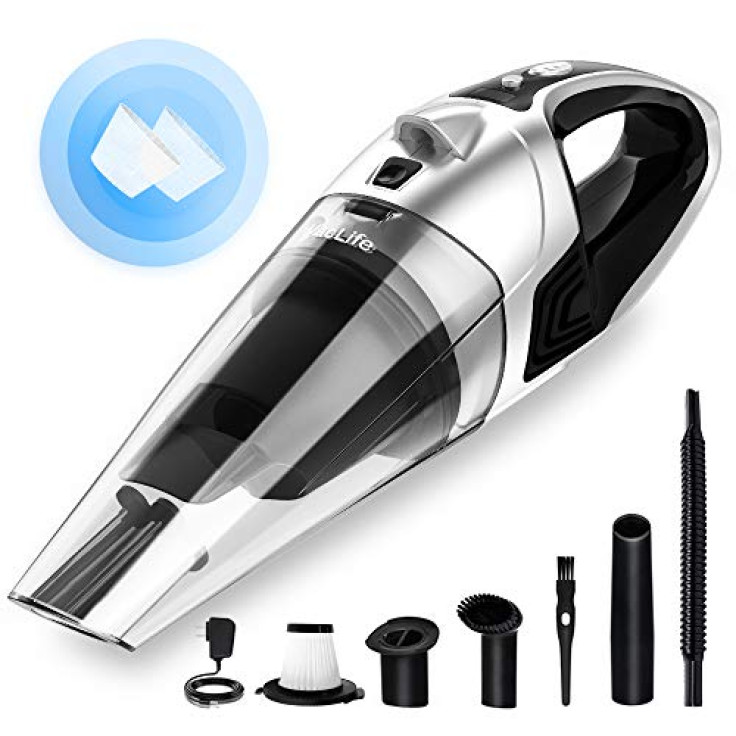 (photo from amazon.com)
The VacLife Handheld Vacuum Cleaner uses a super strong motor that helps in keeping the office clean from floor to cubicle. While it only offers a battery time of 30 minutes (at continued use), it still is able to deliver a complete clean. Features include a built-in LED light and a detachable dust cup for quick and easy trash disposal.
4. Tineco Hero Cordless Stick Vacuum Cleaner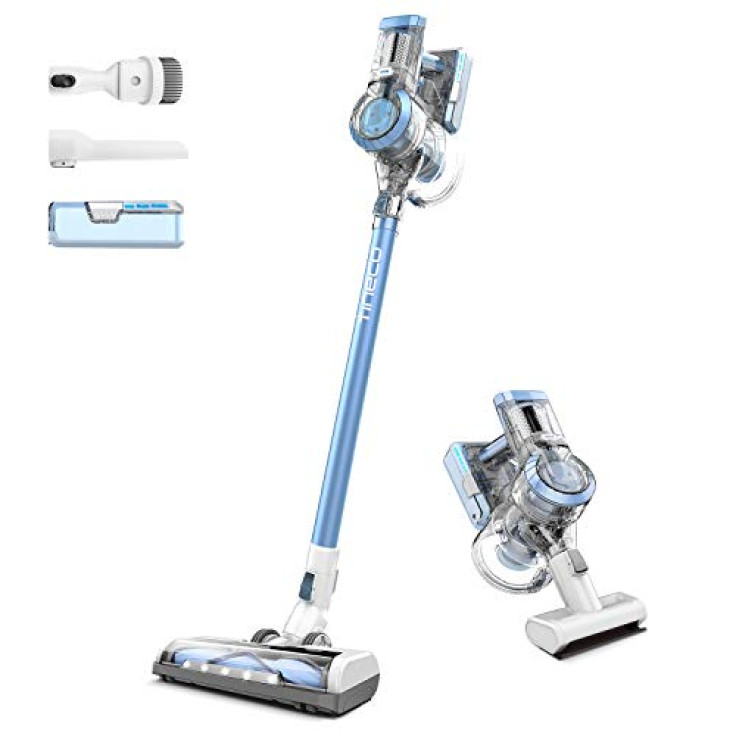 (photo from amazon.com)
With a powerful 450-watt motor and up to 120 watts of suction power, the Tineco Hero Cordless Vacuum Cleaner brings deep and thorough cleaning on any floor. Its 2500-mAH battery provides up to 40 minutes of near-uninterrupted use. For recharging, it comes with a dual wall-mounted charging dock.
5. Sowtech Cordless Vacuum Cleaner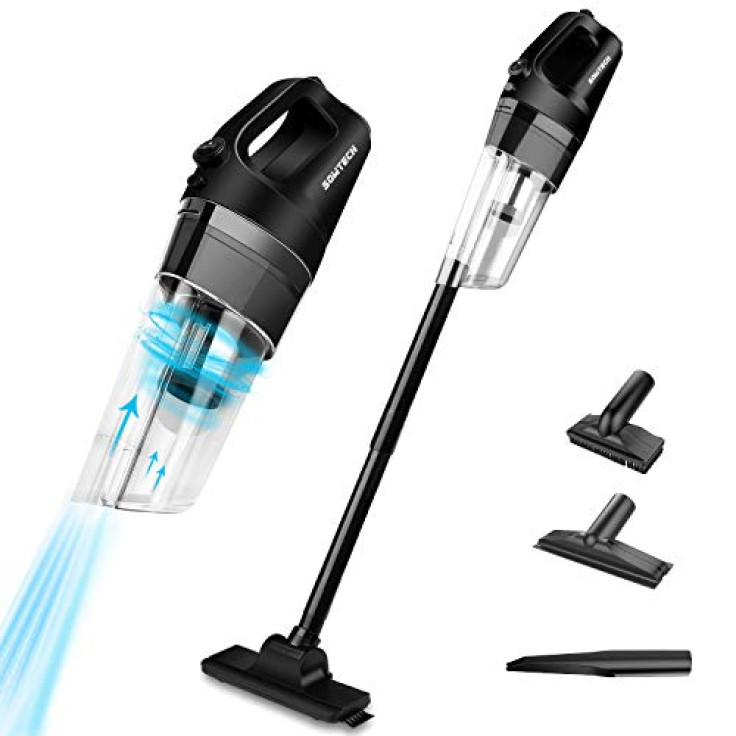 (photo from amazon.com)
The Sowtech Cordless Vacuum Cleaner has twice the battery life of those from other brands. Powered by an L-type airway cyclone centrifugal system that keeps dust and particles away from the outlet filter, it utilizes noise reduction technology so it can be used any time during office hours.
6. Hikeren Cordless Vacuum Cleaner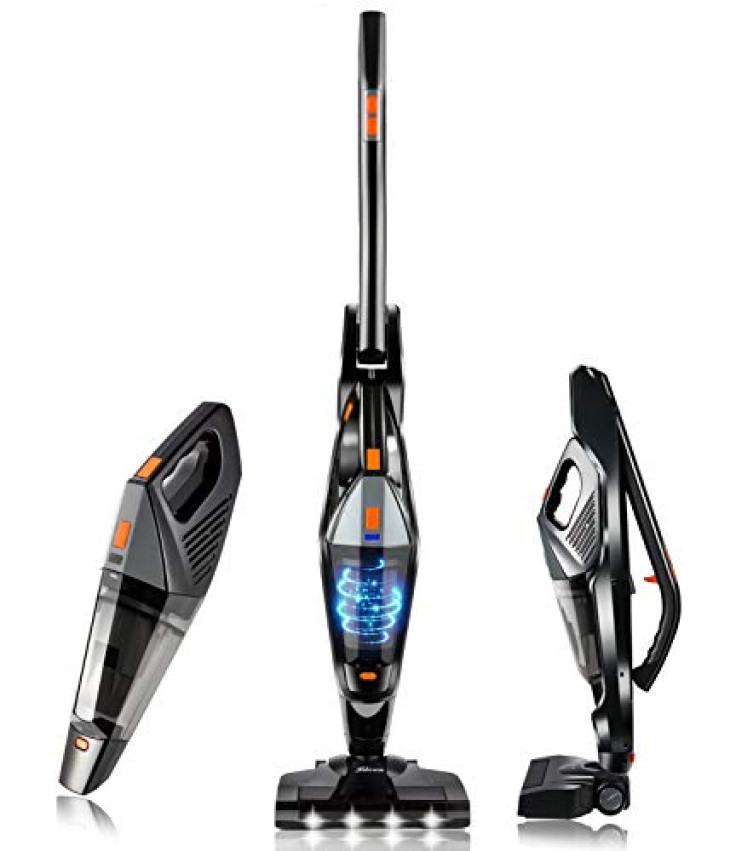 (photo from amazon.com)
Hikeren's Cordless Vacuum Cleaner can be detached into two, depending on your needs. Its compact and steerable design allows not only for moving under and around furniture, but also for easy storage when not in use. It also has a double filtration system with stainless steel filter and waterproof construction that provides protection for the motor
7. Eureka Stylus Lightweight Cordless Vacuum Cleaner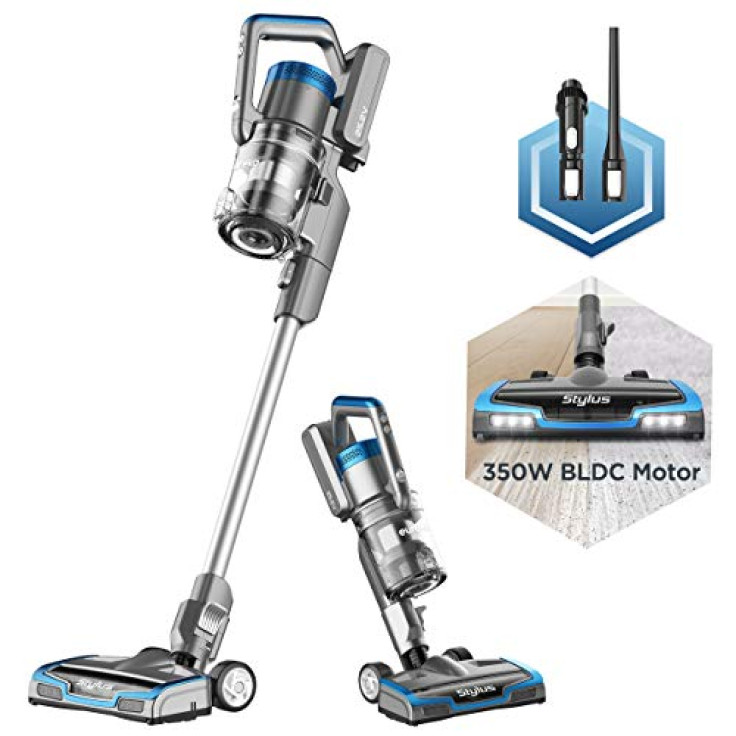 (photo from amazon.com)
The Eureka Stylus Cordless Vacuum Cleaner lets you switch between three levels of suction, allowing you to tackle nearly any mess at the office. Weighing just 6 pounds, this lightweight cordless vacuum makes on- and above-floor cleaning a breeze. Features include LED headlights for cleaning hidden dust and debris and swivel steering and a low-profile head for taking on hard-to-reach surfaces.
8. Brigii Mini Vacuum Cleaner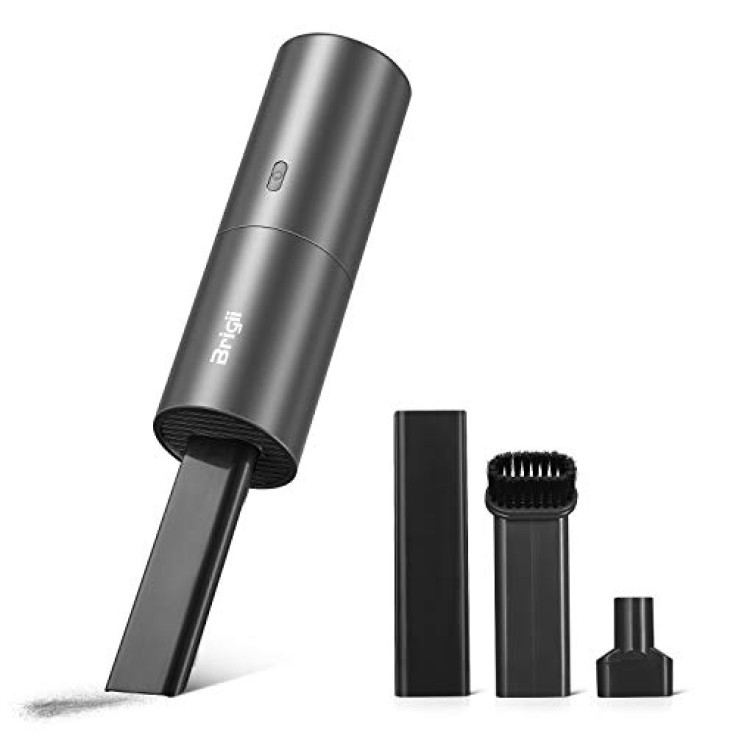 (photo from amazon.com)
Weighing less than a pound (356 grams), the Brigii Cordless Vacuum Cleaner brings vacuum cleaning in the office to a whole new level. Despite its small size, it has a strong cyclone suction that allows the vacuum to be used not only on both carpets and hard floors, but also as a dust blower.
9. Aposen Cordless Vacuum Cleaner
(photo from amazon.com)
Through a large-capacity (1.2L) dust cup, the Aposen Cordless Vacuum Cleaner can hold up to an entire household's worth of dust and dirt. It is equipped with two suction modes that allow you to meet different cleaning needs. Its removable and replaceable battery pack can be charged either in the main machine or through a separate battery charger.
10. Dyson Torque Drive Cordless Vacuum Cleaner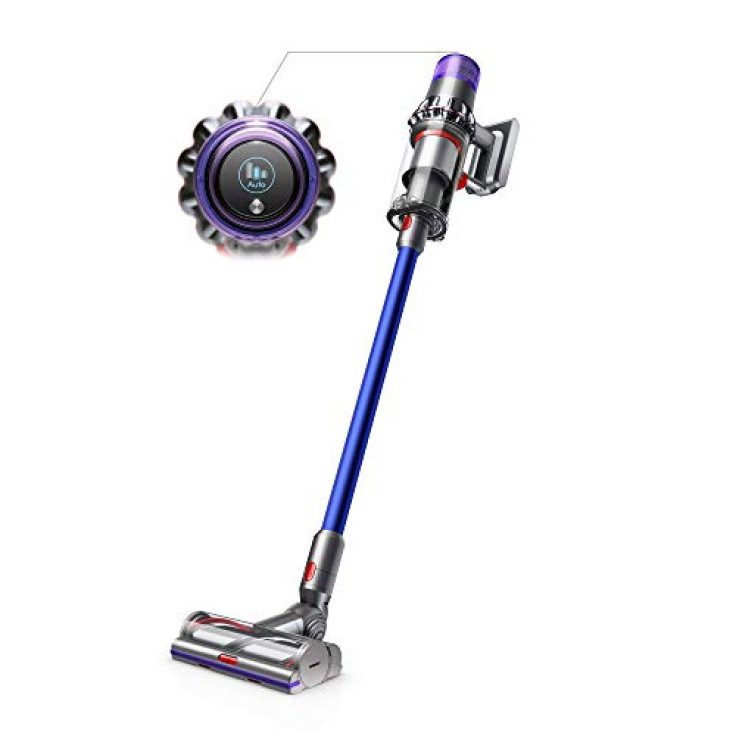 (photo from amazon.com)
Powered by seven lithium-ion batteries, the Torque Drive is Dyson's most intelligent and powerful cordless vacuum, having twice the suction of any cordless vacuum. Its Dynamic Load Sensor system automatically changes the vacuum's motor speed between carpets and hard floors for powerful cleaning. The vacuum's LCD screen not only shows current performance, but also the selected power mode, remaining run time, maintenance reminders and blockage reports.
FOLLOW MORE IBT NEWS ON THE BELOW CHANNELS