Top 10 Best Digital Notepad Tablets In 2020
This article uses affiliate links, which means if you purchase products through these links, we may earn a commission. Click here to see our
T&C
. For licensing please click
here
.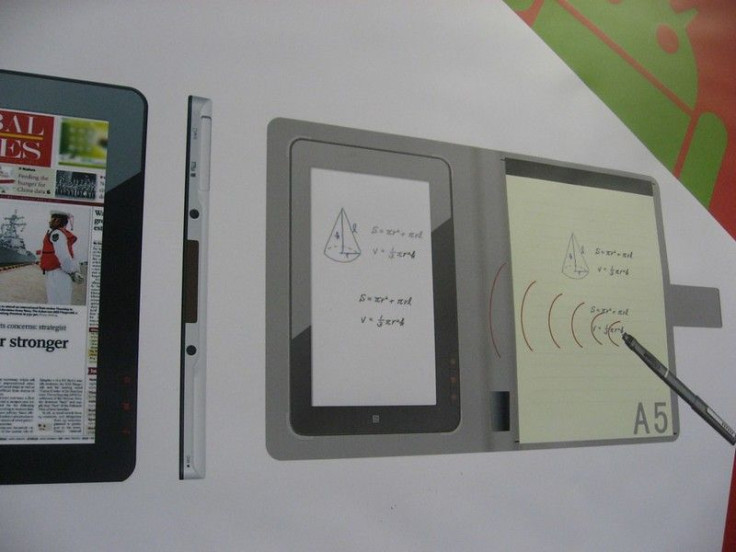 A physical notepad, notebook or a post-it note is handy when you need to jot down something important, sketch something or post what you need others to know at home or in the office. However, it can only take up so much space before you finally decide to buy a new one. It is also a waste of paper — not a good thing for the environment.
However, if you are not willing to let go of your note-taking habits, then a digital notepad is what you need. Available in different sizes and forms, it is an eco-friendly alternative to the paper-based ones. Some only need a special stylus to operate. Others have online functionality if you are planning to save your notes for future use. The possibilities are simply endless.
Not sure which to buy? Here are the top 10 digital notepad tablets of 2020:
1. Newyes LCD Writing Tablet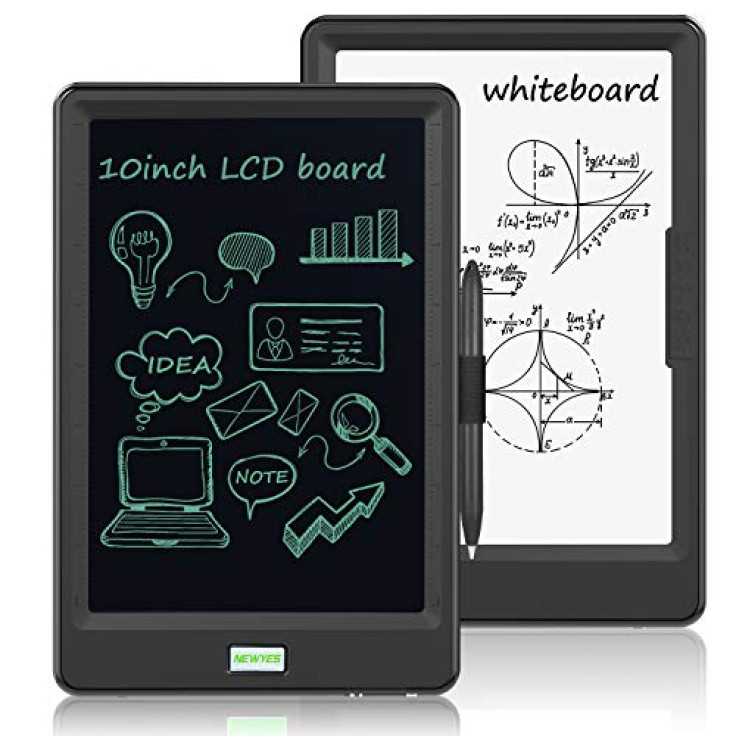 (photo from amazon.com)
Newyes' LCD Writing Tablet is an LCD writing tablet and mini-whiteboard combined into one. Featuring a durable battery that can last up to six months, the tablet has a ruler on either side for measurement, along with a button for clearing out notes, drawings and doodles on the screen.
2. Boogie Board Jot 8.5 eWriter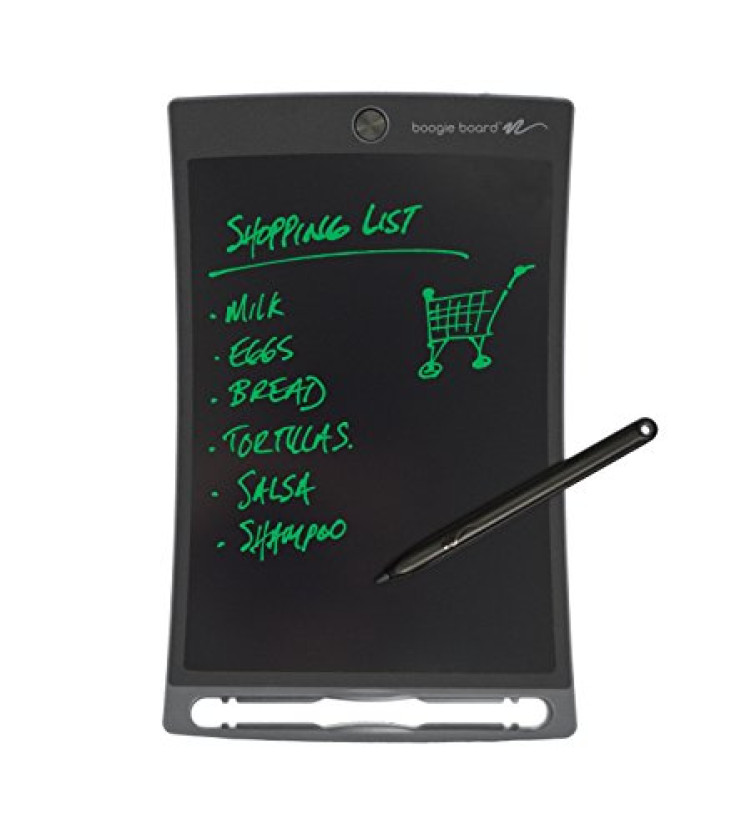 (photo from amazon.com)
The Boogie Board Jot 8.5 eWriter eliminates the need for paper, scratch pads and sticky notes; all you need to do is simply write and erase. Its durable and ultra-lightweight LCD writing screen is engineered to feel as if you are writing on paper using a pen. The notes stay as long as needed and can be erased just by touching a button.
3. Boogie Board Blackboard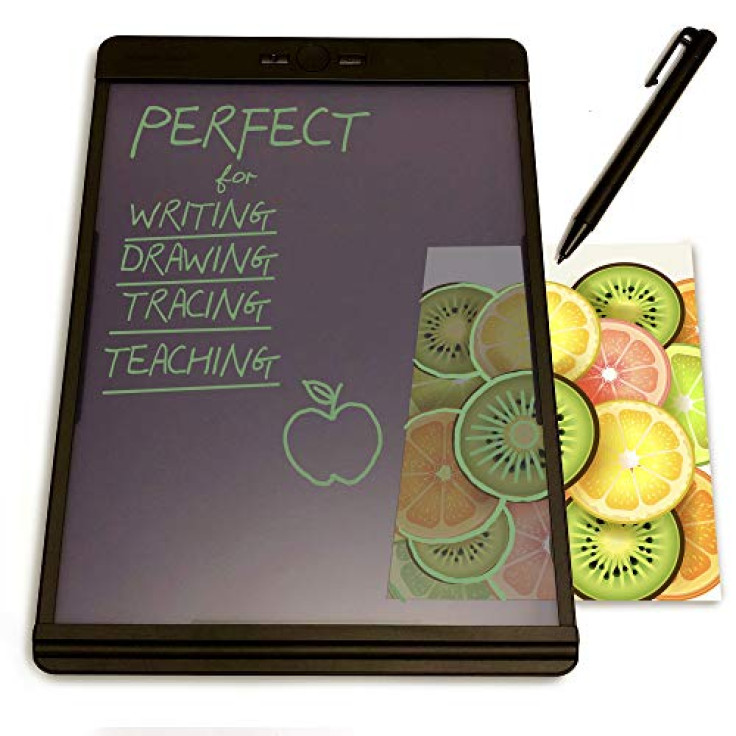 (photo from amazon.com)
The Boogie Board Blackboard is versatile, allowing you to write on photos, documents or any one of the four templates that come with the package. Through the use of Exact-Erase technology, it can clear out whatever is on its surface.
4. Royole RoWrite Smart Writing Pad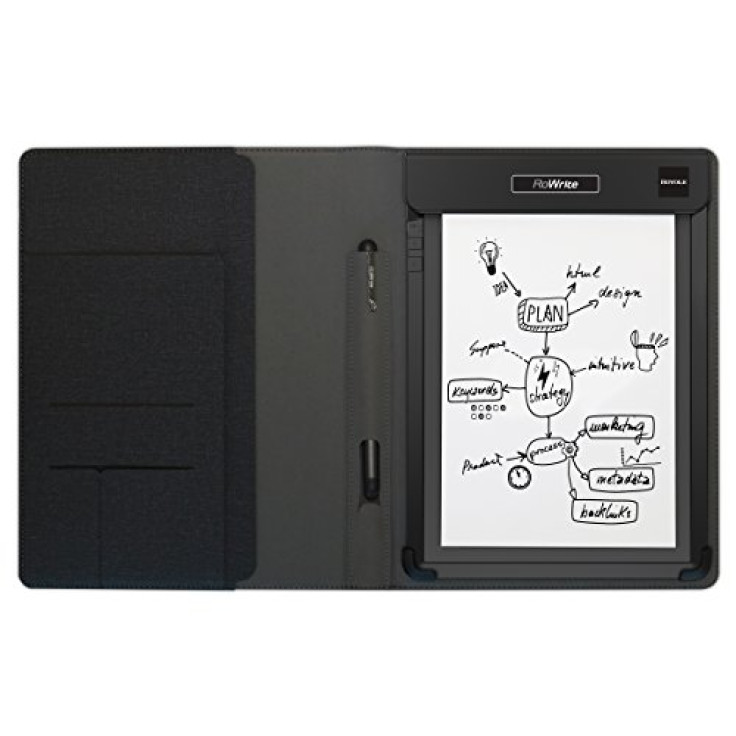 (photo from amazon.com)
Royole's RoWrite Smart Writing Pad brings the notepad into the digital age, capturing ideas, notes and drawings without wasting ink or paper. Its Convert to Text feature transforms handwritten notes into edited text for use in word processors. Should you opt to edit in real-time, the tablet can be paired with a device with the free RoWrite app installed.
5. BOOX Note 2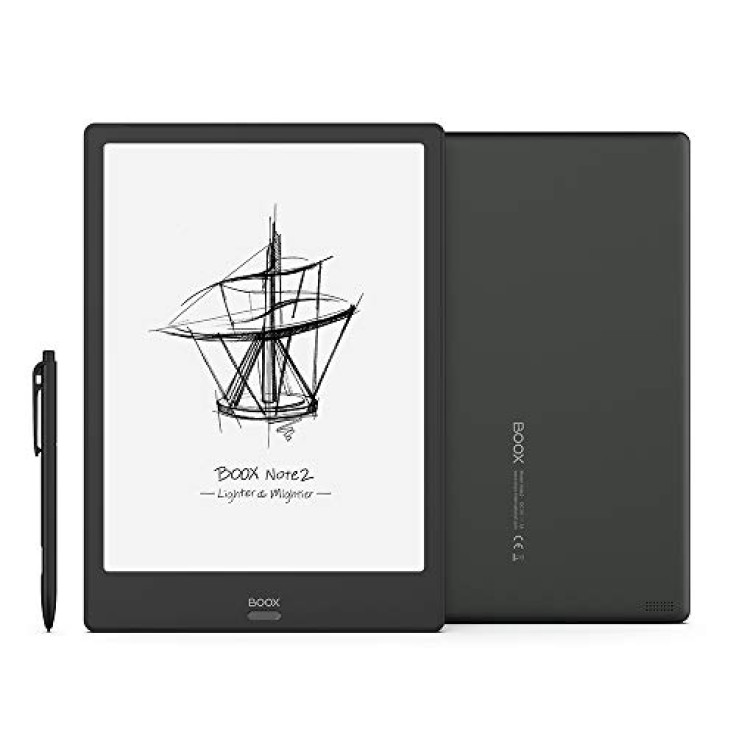 (photo from amazon.com)
The BOOX Note 2 ensures you have a study and working partner at your fingertips. This Android-powered tablet brings maximum convenience and security to your notes, allowing you to share, encrypt and back them up to cloud storage. It also has a fingerprint scanner at the back to keep your personal information secure.
6. MobiScribe E-Ink Notepad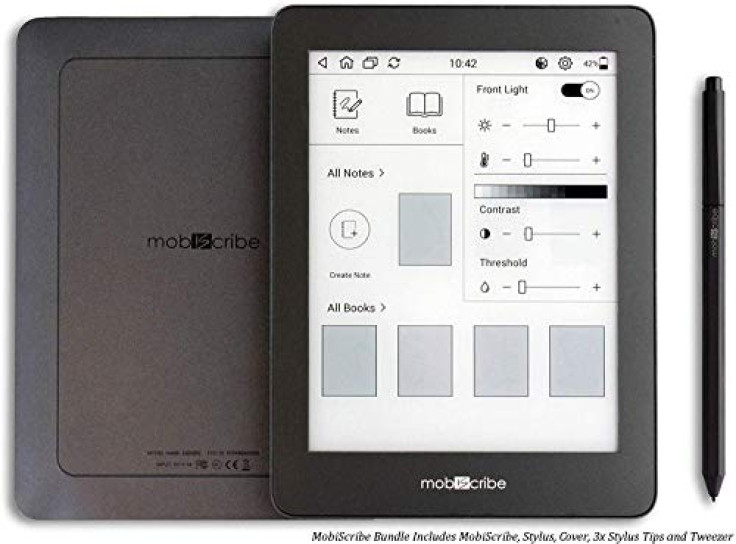 (photo from amazon.com)
The MobiScribe E-Ink Notepad has an anti-glare screen that allows you to see your work from every angle. It not only uses less power, but is sunlight-readable, easier on the eyes and has a paper-like feel. It also comes with a protective cover, a battery-free stylus, pressure-sensitive stylus tips and a tweezer to gently remove the latter.
7. Sony Digital Paper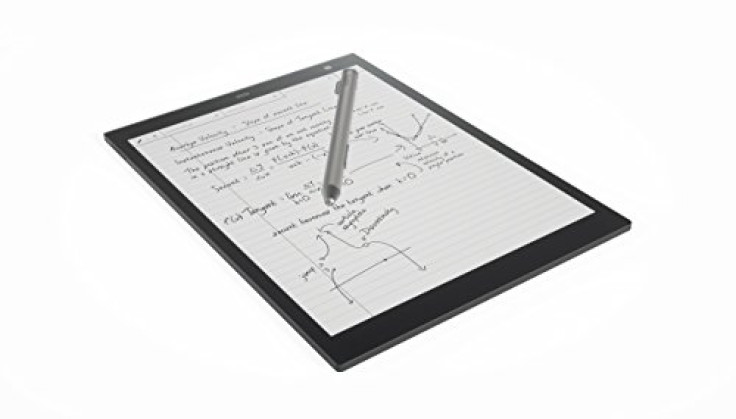 (photo from amazon.com)
Sony's Digital Paper is basically "paper perfected." Featuring a high-resolution display that delivers clear, sharp and readable text, it is thin enough to be taken anywhere, and has a paper-like texture that allows you to take handwritten notes as if you are using a pen or pencil on paper.
8. reMarkable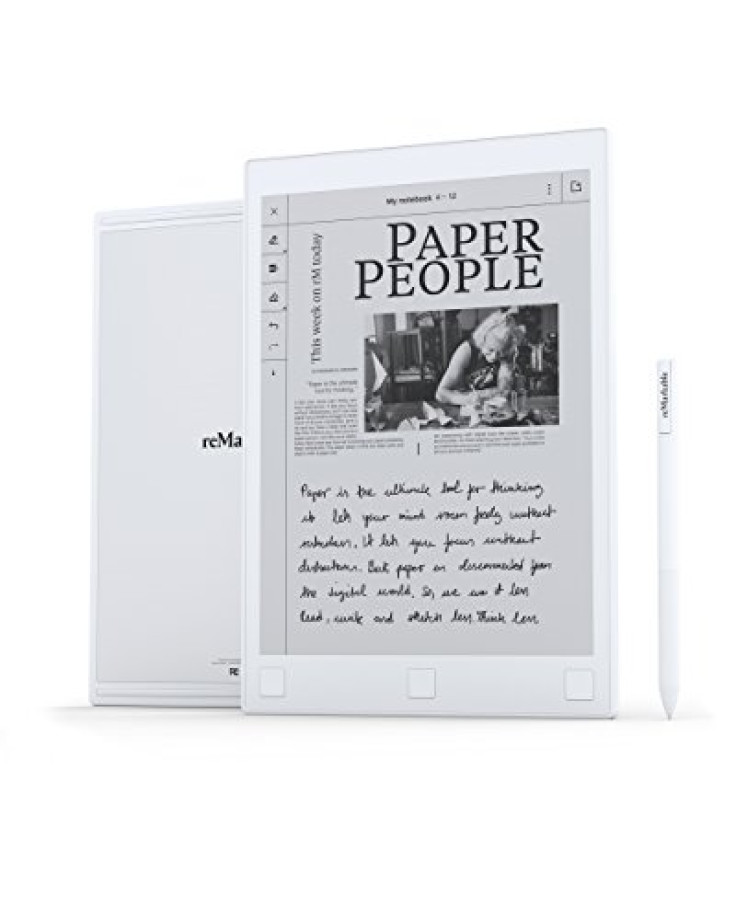 (photo from amazon.com)
The reMarkable utilizes CANVAS technology to, in the words of South African game development, animation and illustration website Pixelsmith Studios, "produce a display somewhere between that of a Kindle and a piece of paper." It not only takes notes, but also converts handwritten notes to typed text.
9. iskn The Slate 2+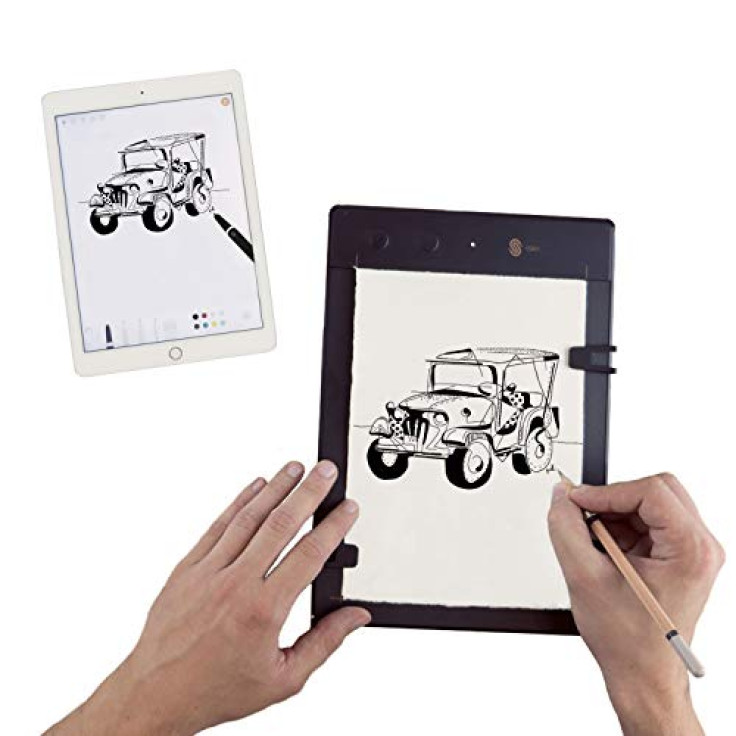 (photo from amazon.com)
The Slate 2+ combines the joys of writing on paper and working digitally. This is made possible through a special ring that can be slid onto your favorite pen or pencil. Compatible with Windows, macOS, iOS and Android devices, the tablet can also be used without a device on hand.
10. Rocketbook Notebook
(photo from amazon.com)
The Rocketbook may seem like a traditional notebook, but is actually reusable and connected to iCloud, Google Drive, Dropbox and other cloud services. Using any pen from the Pilot Frixion line, your notes or drawings stick to any of the notebook's pages like regular paper. When erasing your notes, only a drop of water is needed.
FOLLOW MORE IBT NEWS ON THE BELOW CHANNELS