Top 10 Best Wireless Bluetooth Speakers For Your Office In 2020
This article uses affiliate links, which means if you purchase products through these links, we may earn a commission. Click here to see our
T&C
. For licensing please click
here
.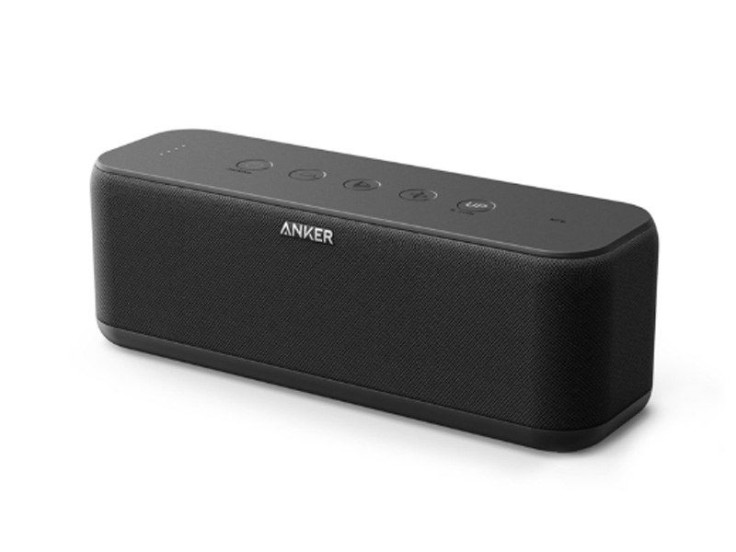 Normally, working at the office (or home office space) should involve little to no sound at all. However, at some point, you might want to blast your playlist to bring life into an otherwise mundane work day (with the bonus of boosting your productivity and creativity). Or perhaps you need something to use during conference calls. Whatever your it is you need, there is nothing that a wireless Bluetooth speaker cannot fix.
Some are stylish enough to serve as a decorative centerpiece. Some have a longer wireless range or battery time. But all these help you tackle sound-related problems at the office.
If you're looking for the top wireless Bluetooth speakers for your office, here are the 10 best ones available online:
1. AmazonBasics Portable Bluetooth Speaker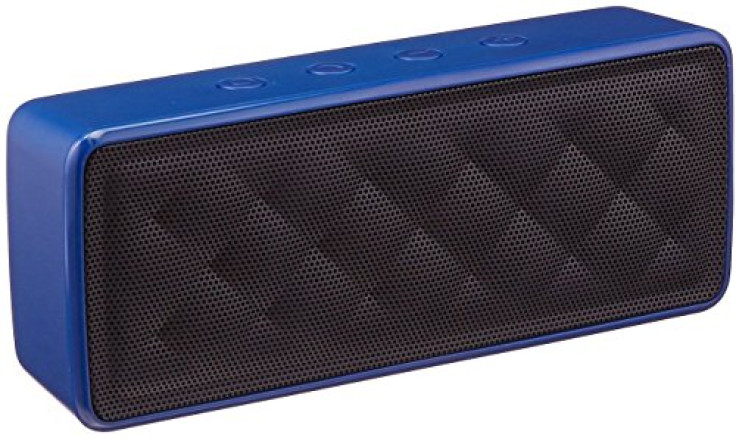 (photo from amazon.com)
AmazonBasics' Portable Bluetooth Speaker is equipped with advanced Bluetooth 2.1 + EDR technology, allowing it to pair effortlessly with laptops, smartphones, tablets and other compatible Bluetooth-enabled devices at up to 33 feet. It also features a built-in microphone for hands-free speakerphone calling, and two internal full-range 2.5-watt speakers for high quality sound.
2. XLeader SoundAngel (2nd Gen)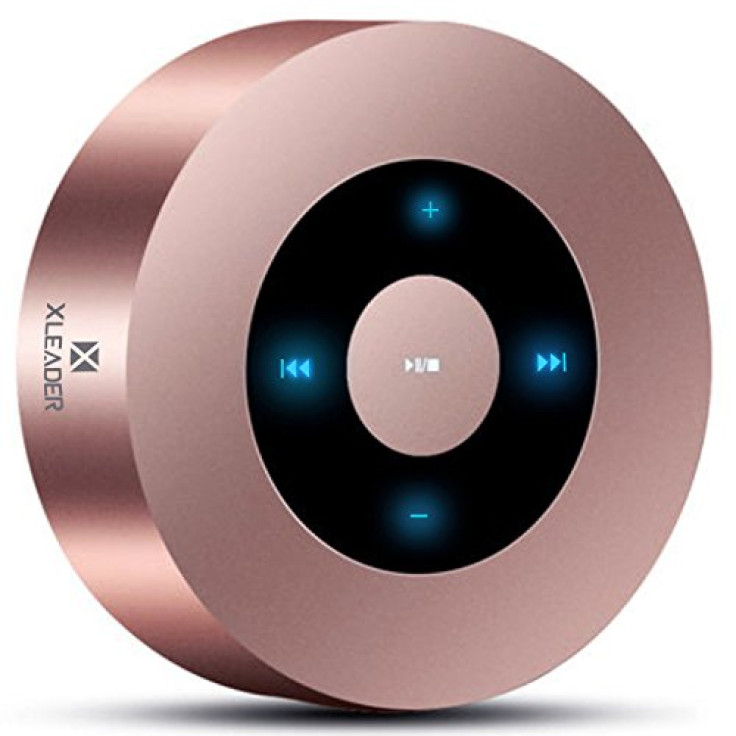 (photo from amazon.com)
The latest iteration of the Xleader SoundAngel lets you switch between playing songs and taking important calls with just the gentle touch of a button through its Smart Touch Screen Technology. Thanks to a high-performance lithium battery, it can last up to 15 hours at 50% volume.
3. Bose SoundLink Micro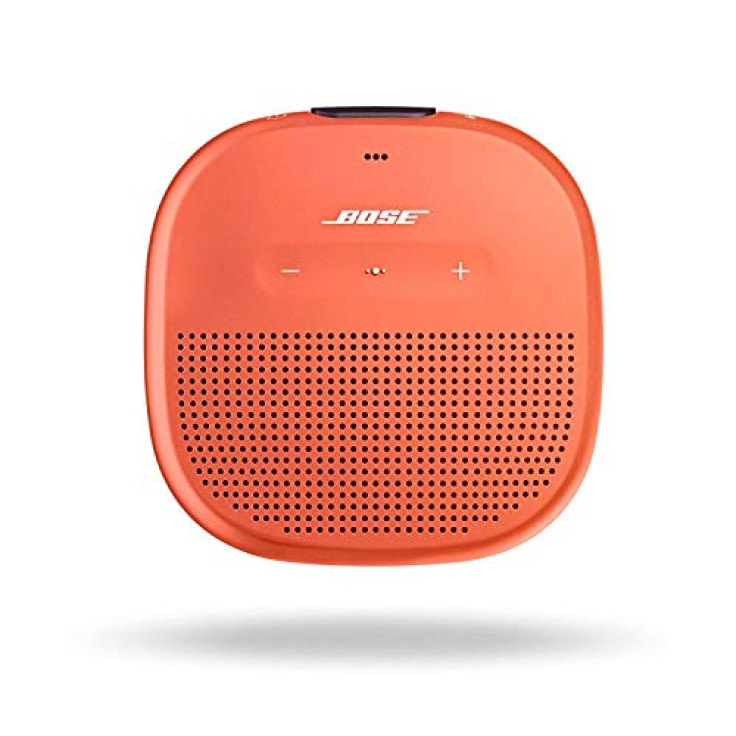 (photo from amazon.com)
The Bose Soundlink Micro delivers crisp and balanced sound for a Bluetooth speaker its size. In addition to being resistant to cracks, dents and scratches, this waterproof speakerphone has a built-in microphone that allows you to take conference calls out loud as far as 30 feet.
4. Jabra Speak 710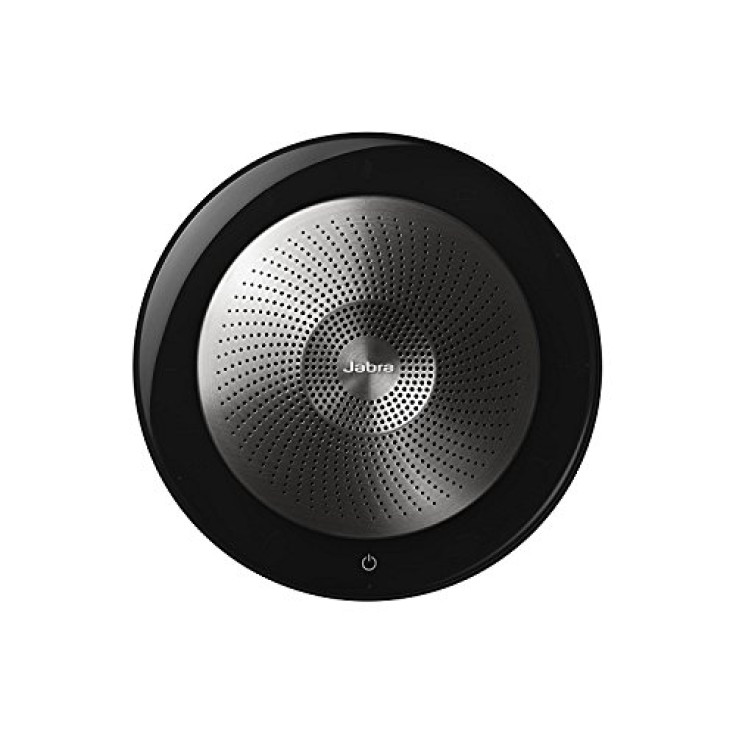 (photo from amazon.com)
Jabra's Speak 710 speakerphone lets you enjoy high quality sound for your calls and music in a premium portable design, thanks to a HiFi-grade speaker. Featuring an all-direction microphone, this lightweight and portable wireless speaker provides in-room coverage of up to 6 people, making it ideal for turning any room into a conference room.
5. Antimi Bluetooth Speaker
(photo from amazon.com)
The Antimi Bluetooth Speaker is a Bluetooth speaker and a portable radio rolled in one. It has a built-in microphone that allows you to take calls from your phone once connected via Bluetooth along with a built-in wireless FM signal amplifier that improves sensitivity and enhances reception, supporting most radio stations.
6. Doss SoundBox Plus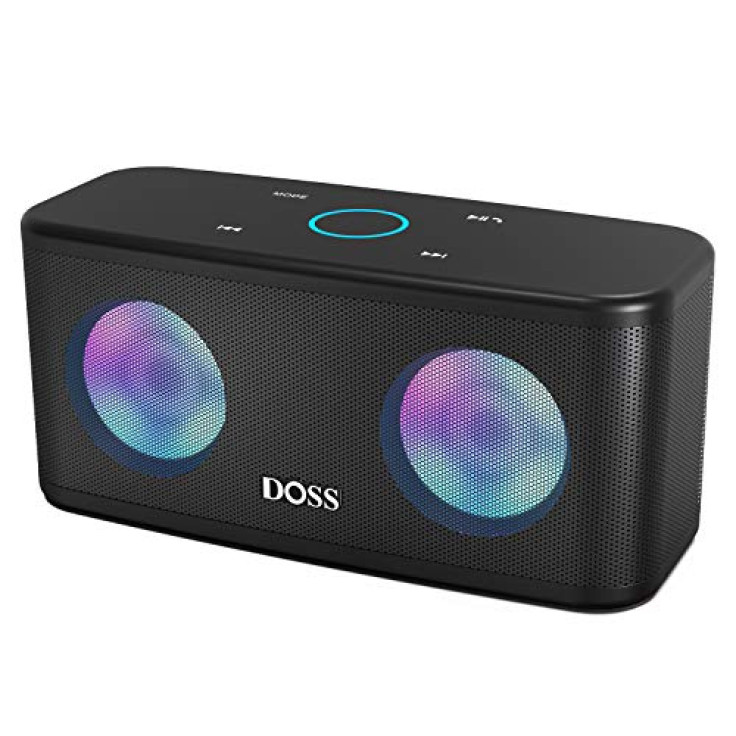 (photo from amazon.com)
Doss' SoundBox Plus delivers superior sound through impressive bass and wireless stereo pairing, coupled with five light patterns that can fit your mood in the office. Features include touch button sensitivity that lets you change tracks or volume with only a gentle touch, a built-in microphone for taking hands-free calls and a 20-hour battery life.
7. Tribit MaxSound Plus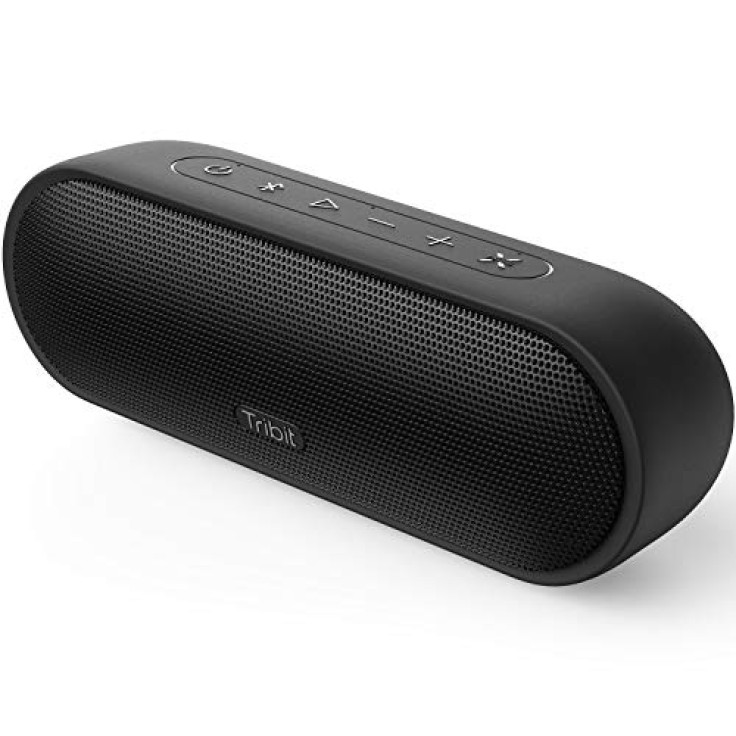 (photo from amazon.com)
With the Tribit MaxSound Plus, you get to surround yourself with rich, all-direction sound at your office space. Its proprietary XBass technology allows you to adjust your music's bass frequencies in real time. This portable speaker is not only weatherproof, but also shockproof, dustproof and wearproof.
8. Anker Soundcore Boost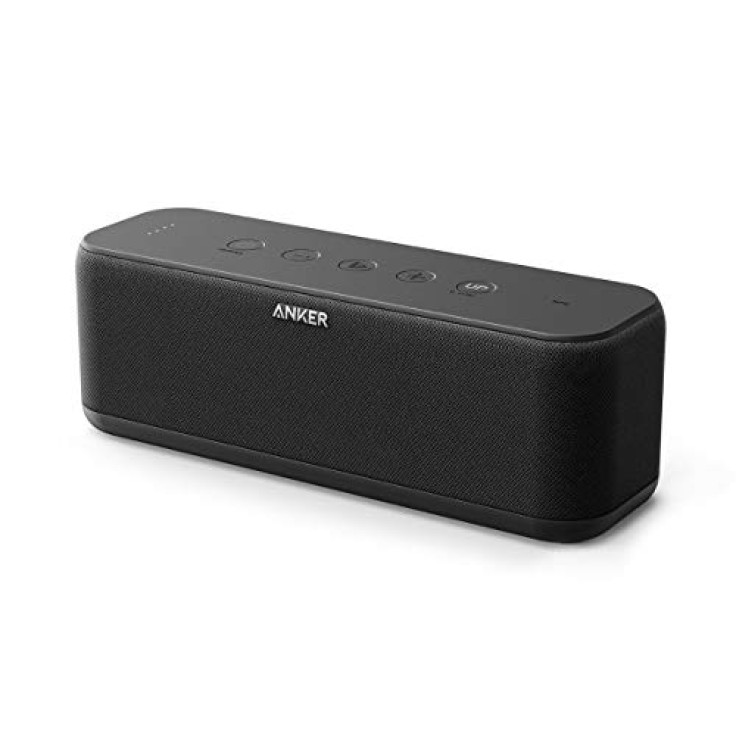 (photo from amazon.com)
The Anker Soundcore Boost is style and function fused into one sleek package. Featuring a classic, minimalist design that complements any interior, it has an external USB port that lets you charge your devices while in use, along with NFC connectivity that allows it to sync with any compatible device in just seconds.
9. Bose SoundLink Revolve+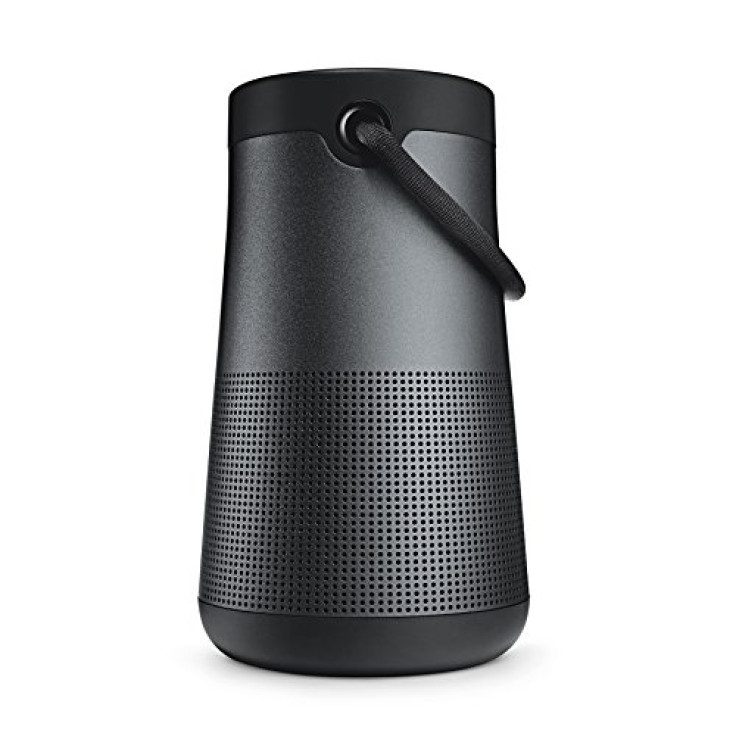 (photo from amazon.com)
The Bose Soundlink Revolve Plus delivers high-quality sound at all directions. Features of this durable, water-resistant speaker include a flexible fabric handle that makes it easy to grab and go; wireless Bluetooth pairing with voice prompts for hand-free calls; and a built-in microphone for taking clear conference or personal calls at a wireless range of up to 30 feet.
10. OontZ Angle 3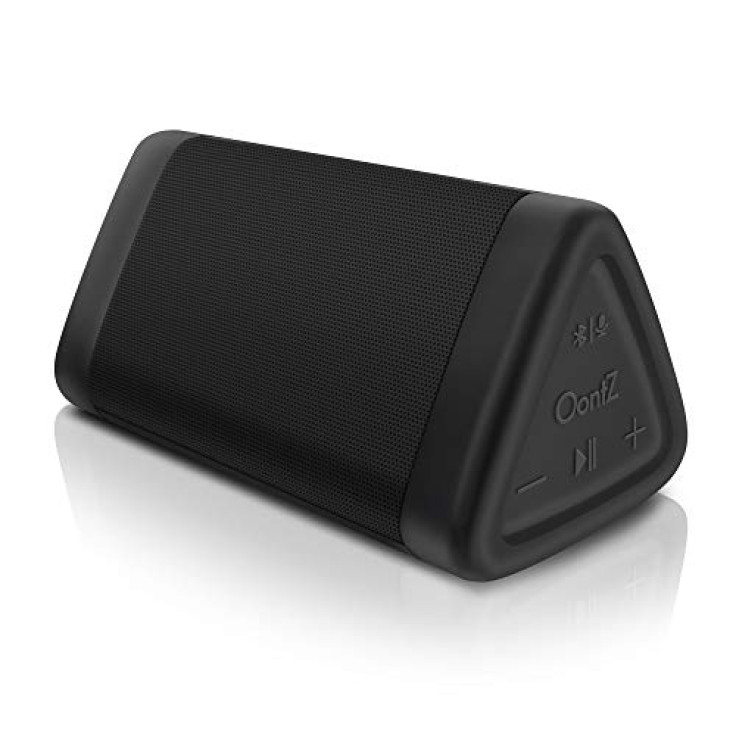 (photo from amazon.com)
The Oontz Angle 3 lets you play music or take calls up to 100 feet away from any Bluetooth-enabled device, thanks to its advanced antenna design which allows for quicker connection and greater range. It can play up to 14 hours at about 60% volume, and has an AUX port for connecting to non-Bluetooth devices.
FOLLOW MORE IBT NEWS ON THE BELOW CHANNELS