A face mask is an essential part of any COVID-19 survival kit -- it helps you avoid contracting the virus while also keeping you from spreading it if you're a carrier.
While cloth-based face masks have proven to be cost-efficient, it's a task to keep them clean and sanitized after every use. That's why disposable face masks are the most convenient ones to use. Just use, throw, repeat.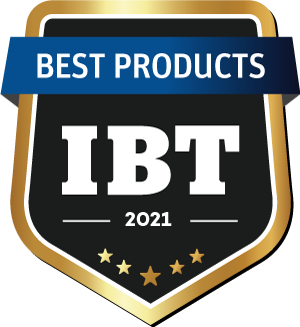 To help you out in the quest to find the best disposable face masks in bulk, we've listed the best ones available online.
1. Alertcare Disposable Face Mask
Alertcare Disposable Face Mask Photo: Amazon.com
The Alertcare Disposable Face Mask is breathable and comfortable enough to be used throughout the day. It is equipped with an earloop that can be adjusted, and does not hurt your ears even after hours of use. The mask also has a water-resistant outer colored layer that protects you from potential virus-carrying droplets. Its 3D design ensures that the mask can cover your nose and mouth completely for ultimate safety.
2. Alertcare 3-ply Earloop Face Mask
Alertcare Earloop Face Mask Photo: vastmedic.com
Keep exposure to virus to a minimum with the Alertcare 3-ply Earloop Face Mask. Made with non-woven fabrics, this soft, odorless and lightweight single use disposable face mask helps protect you from inhaling bacteria, while keeping others safe from the germs you exhale. It filters out 99% bacteria and is gentle to those with sensitive skin as it contains no fiberglass or latex. The mask is also unisex and can fit most face sizes.
3. ValuMax Ultra 3-in-1 Sensitive Ear Loop Masks
ValuMax Ultra 3-In-1 Sensitive Ear Loop Mask Photo: vastmedic.com
The ValuMax Ultra 3-in-1 Sensitive Ear Loop Mask is comfort and protection merged into one. Featuring uniquely designed extra soft earloops that eliminate pressure to your ears, they are sensitve and free of fiberglass, latex, dye and chemicals, ensuring that they are gentle to your skin. Each mask also has increased wet strength that keeps it away from your mouth, along with an inner layer that is made of a special paper that is breathable. It's available in purple and white colors on Vastmedic.
International Business Times offers links to items to help our readers find interesting products. When you buy through links on our site, we may earn an affiliate commission. Here are our
T&C
.