With school reopenings in full swing this Fall, your kids have to stay safe from the biggest invisible enemy -- COVID-19. Boosting their immune systems, making sure they eat healthy and get enough sleep aren't enough. Once they step out of the house, your young ones need all the protection they can get.
Face masks are the best weapon you and your kids have against the coronavirus so make sure you have them use the best, most effective ones. Whether it be disposable face masks or a reusable ones.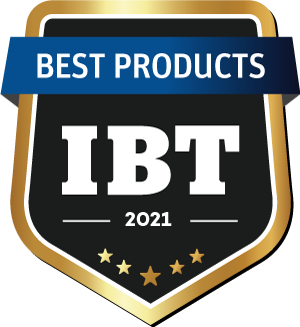 To help you, we've listed the top 3 best face masks that kids can use when stepping out of the house.
1. Alertcare Kids Disposable Face Mask
Alertcare Disposable Kids Face Mask Photo: Amazon.com
Alertcare's Kids Disposable Face Mask is just what your young ones need to keep themselves protected from harmful bacteria and germs. Ideal for kids ages 4 to 12 years old, it is made with soft non-woven materials that make breathing easier, and has a water-resistant outer colored layer to protect the wearer from liquid droplets and saliva. Its soft reinforced earloops are especially designed to stay in place on little ears, keeping them from sliding off, while its bendable nose clip helps ensure the mask stays in place.
2. ElimStation Child Face Mask
ElimStation Kids Face Mask Photo: Etsy.com
With ElimStation's Child Face Mask, your young ones can get the protection they need without worrying about discomfort. Like all of ElimStation's offerings, this one is made of 100% cotton fabric and is both washable and reusable. The face mask also features an adjustable nose wire and adjustable elastic earloops to keep it safely secured on the wearer's nose and mouth area. Add to that, this kids' face mask comes with a disposable activated carbon filter for added protection from airborne particles. It is currently available in 8 colors on Etsy.
3. Sankelle Disposable Kids Face Mask
Sankelle Disposable Kids Face Mask Photo: Amazon.com
Sankelle's Disposable Kids Face Mask is a great choice for kids with sensitive skin as it is made of a high-density non-woven fabric. It is windproof, waterproof and sweat-absorbent, and is also comfortable and friendly to your child's skin. This three-layered mask has an adjustable nose bridge and plastic earloops to keep it secure on your kid's face. Its 3D design ensures that it can fit various face shapes, easily building a three-dimensional protective space that reduces air leakage.
International Business Times offers links to items to help our readers find interesting products. When you buy through links on our site, we may earn an affiliate commission. Here are our
T&C
.