Trump's Downsizing Utah's Bears Ears, Grand Staircase-Escalante National Monuments Taken To Court
Another decision made by President Donald Trump is being taken to court. The president issued two proclamations Monday to reduce the size of the Grand Staircase-Escalante National Monument, as well as the Bears Ears National Monument, and to allow mining in the newly public lands, and conservation groups filed a lawsuit against it a few hours later.
Trump's order reduces the size of the iconic Grand Staircase-Escalante National Monument in Utah, where numerous dinosaur fossils have been found. About 1.7 million acres of land was declared protected under Proclamation 6920 by former President Bill Clinton on Sept. 18, 1996, (Congress added more later) and Trump's Monday order reduces that to just over 1 million acres. Approximately 861,974 acres is being excluded from the redrawn boundaries of the monument, which will also be broken up into three separate areas.
The reasoning behind the move is to designate as protected "the smallest area compatible with the protection of the objects of scientific or historic interest," and the proclamation also opens the newly public lands to "disposition under all laws relating to mineral and geothermal leasing; and location, entry, and patent under the mining laws."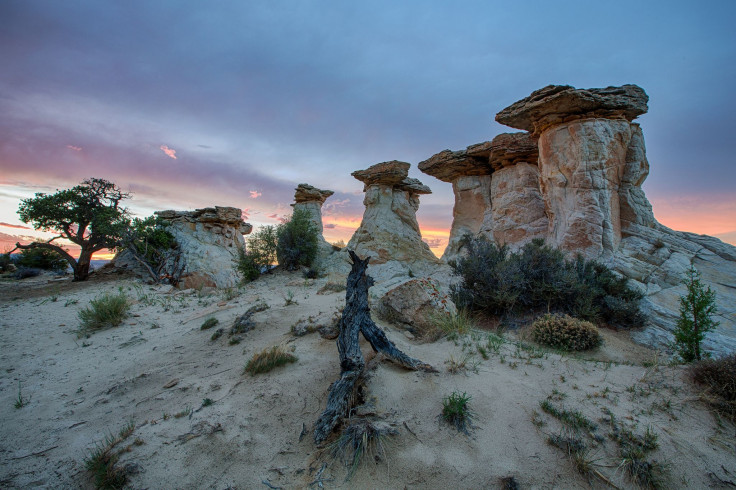 Nonprofit environmental law organization Earthjustice filed a lawsuit in a Washington, D.C. court on behalf of eight different organizations, alleging that in signing the proclamation, Trump "violated the 1906 Antiquities Act by stripping monument protections from this national treasure."
In a statement Monday, Heidi McIntosh from Earthjustice's Rocky Mountains office said: "President Trump has perpetrated a terrible violation of America's public lands and heritage by going after this dinosaur treasure trove. While past presidents have used the Antiquities Act to protect unique lands and cultural sites in America, Trump is instead mangling the law, opening this national monument to coal mining instead of protecting its scientific, historic, and wild heritage. We will not let this stand. We will use the power of the law to stop Trump's illegal actions."
According to Earthjustice, the Antiquities Act grants presidents the authority to designate public land as federally protected areas under national monuments to safeguard significant features of natural, cultural, historic or scientific interest. The Act does not, however, give Trump or any other president the authority to undo, in part or in full, the designation of monuments by past presidents. The lawsuit argues that Trump exceeded his authority by overturning congressional legislation that added land to the monument after Clinton's initial declaration.
The conservation groups fighting the Monday proclamation allege that opening the monument areas to coal and hard-rock mining, oil and gas leasing and the development of roads, along with the use of off-road vehicles, will damage the protected areas, and therefore want its implementation barred.
In addition to Trump, the lawsuit also names Secretary of Interior Ryan Zinke and acting director of the Bureau of Land Management Brian Steed as defendants.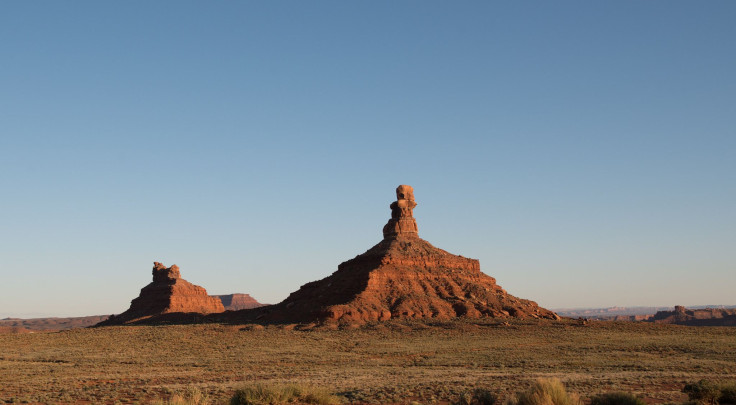 Also Monday, another lawsuit filed by the Native American Rights Fund (NARF) challenges the proclamation that takes away about 85 percent of the Bears Ears National Monument, also in Utah. Using the same reasoning as for reducing the size of the Grand Staircase-Escalante National Monument, Trump wants to cut down the approximately 1.35 million acres, designated as federally protected land by former President Barack Obama on Dec. 28, 2016, by over 1.15 million acres, down to only 201,876 acres.
In a statement Monday, NARF said: "President Trump's action to revoke and replace the Bears Ears National Monument is not only an attack on the five sovereign nations with deep ties to the Bears Ears region, it is a complete violation of the separation of powers enshrined in our Constitution. No president has ever revoked and replaced a national monument before because it is not legal to do so. Only Congress may alter a monument."
If allowed to stand, both the proclamations issued by Trump will come into effect on the morning of Feb. 2, 2018, 60 days after being notified.
© Copyright IBTimes 2022. All rights reserved.
FOLLOW MORE IBT NEWS ON THE BELOW CHANNELS