Tupac Biopic: New 'All Eyez On Me' Trailer Released On 'Dear Mama' Rapper's 20-Year Death Anniversary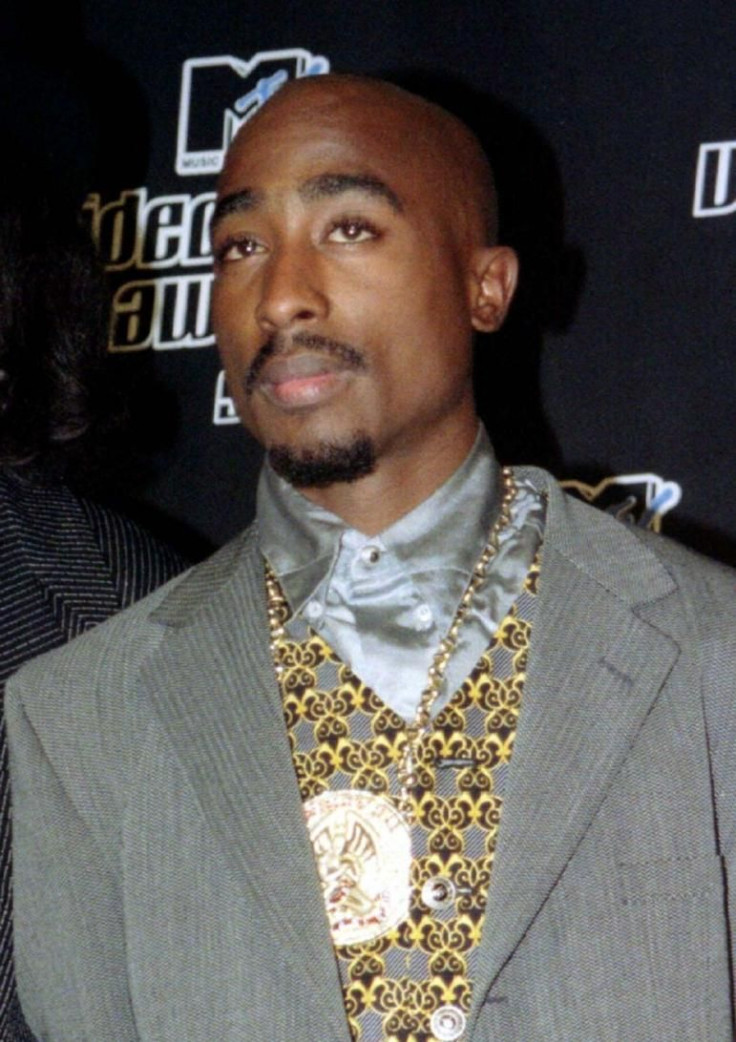 Two decades ago the world said goodbye to West Coast rapper Tupac Shakur. The "Changes" singer's life was cut short in 1996 when he was shot shortly after a Mike Tyson fight in Las Vegas. Tupac's legacy lives on in his music and in films.
Director Benny Boom is gearing up for the release of the latest film about the rapper's life, "All Eyez On Me." A second trailer was released on Tuesday and it's got fans buzzing. The short clip teases Tupac's rise to fame, eventual death and everything in between. His mother Afeni Shakur — portrayed by actress Danai Gurira — appears several times throughout the clip, warning her son to be careful who he surrounds himself and to stay humble in spite of his mounting fame. Tupac (Demetrius Shipp Jr.) is shown performing, making deals, going to jail and dealing with the fallout from his contentious relationships in the music industry. Both times he was shot — once in the studio and once in a drive-by — are featured in the nearly two minute trailer. Afeni makes one final appearance in a voice over, attempting to will her son to heal after the second shooting.
The cast and crew were spotted recreating the moment Tupac's life ended in April, creating a stir in Las Vegas. Photos from the set showed Shipp Jr. riding in the passenger seat of a black car on set. Another showed Dominic L. Santana, who plays Suge Knight in "All Eyez On Me," standing on a sidewalk with the Tupac look alike. The photos suggest that Knight — who many fans believe is actually responsible for Tupac's death — will fire the fatal bullet at Tupac in the movie. The recreation of the shooting was so realistic that Las Vegas locals believed an actual shooting had occurred according to TMZ.
Shipp was the obvious choice to play Tupac in the film due to the uncanny resemblance between the two. When the film began production in December 2015, TMZ caught up with Shipp to discuss his casting and the many conspiracy theories surrounding Tupac. Shipp said he grew up being compared to Tupac, revealing that he was called by the rapper's name or Pac throughout much of high school. He admitted that he was flattered by the comparison, but said he had heard more than enough of conspiracies. He told TMZ that he doesn't believe that Tupac is still alive and in hiding — a popular belief among fans of the rapper.
"Nah, I don't believe any of that. I don't buy none of that," he said.
"All Eyez On Me" will star Jamal Woolard (Notorious B.I.G.), Stefon Washington (Puff Daddy), "Vampire Diaries" star Kat Graham (Jada Pinkett Smith) and Grace Gibson (Faith Evans). The film is directed by Benny Boom — who signed on to the project after Antoine Fuqua, Carl Franklin and John Singleton accepted and then backed out. "All Eyez On Me" has seen a number of setbacks since it was announced, including legal issues and pushbacks. Those working on the film battled with Morgan Creek over the rights to the biopic and, later, with his estate over licensing rights to his catalogue of music.
After being pushed back several months, "All Eyez On Me" is officially slated to be released Nov. 11, 2016.
© Copyright IBTimes 2023. All rights reserved.