Twitter Explodes With Memes After Hillary Clinton Announces Election Memoir 'What Happened'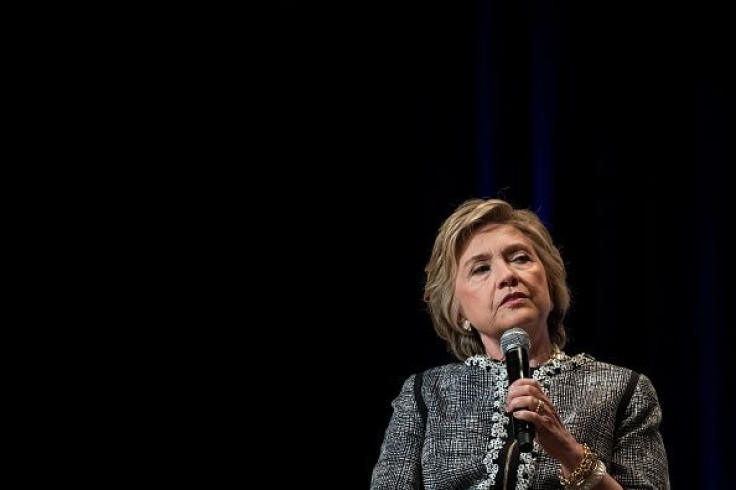 Former Democratic presidential nominee Hillary Clinton revealed "What Happened" as the title of her upcoming memoir on the 2016 election, reported the Associated Press Thursday. Clinton lost the 2016 presidential election to Republican candidate Donald Trump.
The book is scheduled for a Sept. 12 release date, according to Simon & Schuster's website. It is slated to describe her experience running against Donald Trump in the 2016 presidential campaign, reflecting on "an election marked by rage, sexism, exhilarating highs and infuriating lows, stranger-than-fiction twists, Russian interference, and an opponent who broke all the rules."
Read: Why Is Donald Trump More Popular Than Hillary Clinton?
Twitter immediately reacted with imaginative edits of the book cover and title explaining their versions of "What Happened" in the election.
"In the past, for reasons I try to explain, I've often felt I had to be careful in public, like I was up on a wire without a net," Clinton wrote in the introduction of "What Happened." "Now I'm letting my guard down."
Clinton previously blamed her election loss on Russian hackers and former FBI Director James Comey.
"If the election had been October 27, I would be your president," Clinton said in a May 2017 Women for Women International event.
She said she would have won the election had it not been for the release of campaign chairman John Podesta's emails. She claimed the emails were obtained by Russian hackers. Clinton also cited Comey's Oct. 28 letter to Congress as another reason for her loss. In the letter, he told Congress he opened the FBI's investigation into Clinton's use of a private email.
"I was on the way to winning until the combination of Jim Comey's letter on October 28 and Russian WikiLeaks raised doubts in the minds of people who were inclined to vote for me but got scared off — and the evidence for that intervening event is, I think, compelling [and] persuasive," she said.
Read: Who Is Kris Kobach? 'We May Never Know' If Hillary Clinton Won Popular Vote, Republican Says
Clinton wrote that she won the popular vote in the 2016 election. CNN reported in Dec. 2016 that more Americans voted for her than for any other losing presidential candidate in American history. She won almost 2.9 million votes more than Trump did, according to revised election results from 50 states and the District of Columbia.
© Copyright IBTimes 2023. All rights reserved.