Ukrainian Man Confesses To Fictitious Murder To Get Snow-Covered Street Plowed
KEY POINTS
The police received a call from an unidentified man claiming that he had killed someone
The caller told them to bring a snowplow as his home was not accessible due to snow
The cops did not bring a snowplow as they could easily access the home in an SUV
The man confessed that he had made the false report to have the road cleared of snow
A man from Ukraine confessed to a murder he never committed in a bizarre plot to have his snow-covered road cleared.
The unidentified man, who lives in Chernihiv, northern Ukraine, called the police on Saturday evening to report that he had stabbed his mother's boyfriend to death. He also told the emergency officers to come with a snowplow as the street leading to his house had been covered in snow and was therefore not accessible.
The police however did not take a snowplow with them as they could easily reach the residence in an SUV, reported Agence France Presse.
"Immediately after arriving, they discovered that the relative was indeed at the house, but in one piece and unharmed — no one had attacked him," Yuliya Kovtun, a police spokeswoman for the Northern Chernihiv Regional Police, told the outlet.
The man immediately told the police that he had invented the murder to get the street cleared of snow. Apparently, the municipal services had already plowed the street earlier that day but the man "was not satisfied with the clearing" and hoped the cops could finally get the job done, reported Euronews.
The authorities charged the man with a fine of 119 hryvnias or $4.30 for falsely reporting a complaint.
The incident came as Ukraine faced a record snowfall last week covering most of the places with around 2 feet of snow, reported the New York Post.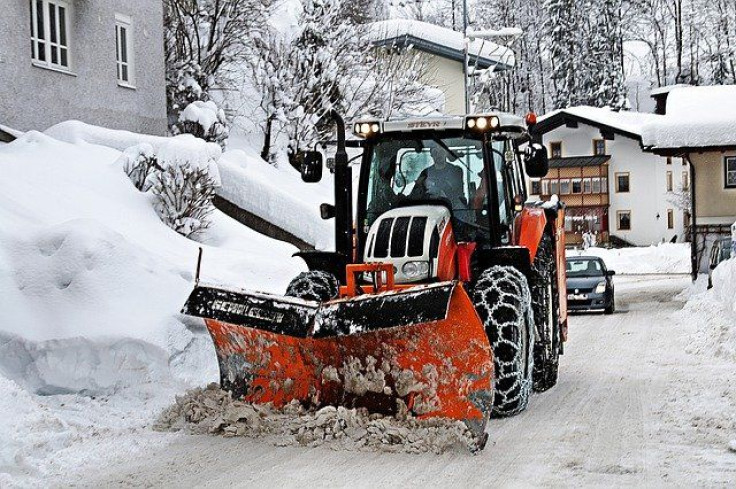 In a similar incident in Edmonton, Canada, a 32-year-old woman charged with public mischief for calling 911 to report a fictitious shooting. The incident took place on Feb. 8, when the police stopped the woman for a routine document check traffic stop.
During the stop, the officers were suddenly reassigned to a call about a shooting in the area. However, they could not find any incident that matched the details given by the anonymous caller. They eventually realized that the caller's number was the same as the number of the person they stopped just a few minutes earlier, so they tracked the woman and arrested her.
FOLLOW MORE IBT NEWS ON THE BELOW CHANNELS