Is The US Bombing ISIS? Kurdish Officials Claim American Forces Struck ISIS Targets In Iraq As Humanitarian Drops Begin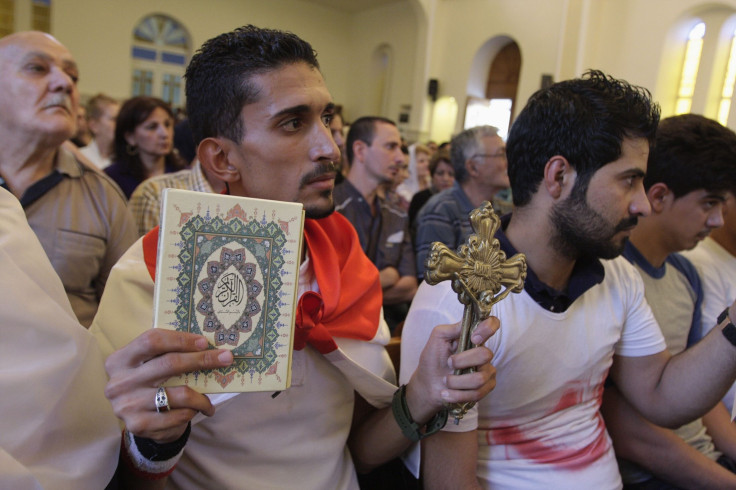 Multiple reports claim that American forces have started humanitarian air drops over Iraq, and Kurdish officials claim that air strikes against Sunni militant group the Islamic State (IS), a group formerly known as ISIS, have also begun. "An effort has begun," an anonymous U.S. official told CNN on Thursday. The official added that although the planes were in the air, no official drop had been made as of Thursday evening.
However, ABC News reported earlier that U.S. cargo planes have started dropping pallets of supplies to the thousands of stranded Iraqis currently seeking refuge from IS. The New York Times reported earlier on Thursday that Kurdish officials said American forces had already bombed two targets in Northern Iraq. The Pentagon has denied the Times' report.
The Pentagon said reports that the U.S. had bombed IS were "completely false," but said that doesn't mean any U.S. action in Iraq is off the table altogether. U.S officials have been considering options to what White House Press Secretary Josh Earnest called a "humanitarian catastrophe" in Iraq on Thursday.
As many as 40,000 Iraqis from religious minority groups had to flee their homes and towns as IS makes gains throughout the country. Most are from the Yazidi religious minority and Iraqi Christians who have had to refuge in the Iraqi mountains, many without food or water.
An UNICEF report released on Tuesday said that as many as 40 children from the Yazidi minority have died from "displacement and dehydration."
© Copyright IBTimes 2022. All rights reserved.
FOLLOW MORE IBT NEWS ON THE BELOW CHANNELS