US To Dissolve Anti-Terror Group, JSOTF-P, In Philippines After 10 Years Of Fighting Abu Sayyaf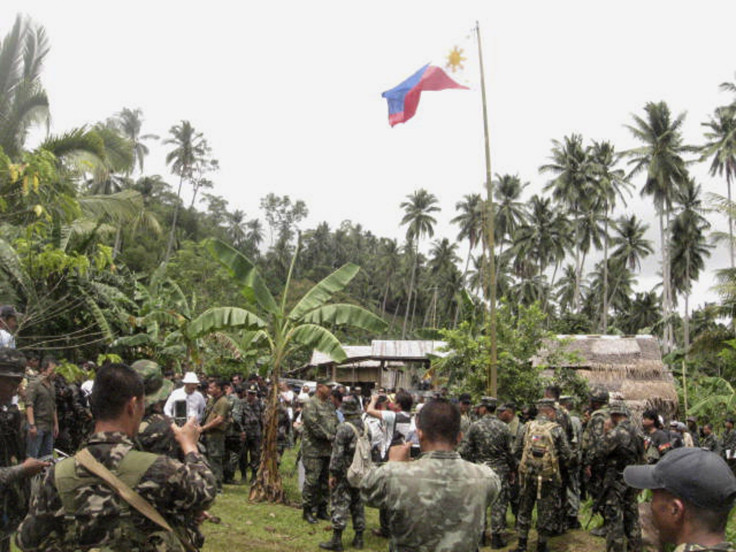 The U.S. will dissolve a crack anti-terrorism group established in 2001 in the Philippines to fight terrorist networks led by the Abu Sayyaf group, Associated Press, or AP, reported citing officials.
The move marks a change in U.S. strategy in the country, however, a small number of troops from the Joint Special Operations Task Force Philippines, or JSOTF-P, might stay back in the Philippines to tackle future uprisings by Abu Sayyaf, a militant group based in the country's south, known for kidnappings and bombings in the region, as well as its links to al-Qaida.
"Our partnership with the Philippine security forces has been successful in drastically reducing the capabilities of domestic and transnational terrorist groups in the Philippines," Kurt Hoyer, the U.S. Embassy Press Attache told AP, adding that most of the region's militant outfits "have largely devolved into disorganized groups resorting to criminal undertakings to sustain their activities."
While the Philippine government has banned U.S. troops from engaging in direct combat and from using military equipment such as drones on its soil, the JSOTF-P reportedly helped the Filipino military fight Abu Sayyaf extremists, whose numbers have fallen over the years by the thousands to only about 300 fighters. The number of U.S. troops in the region too has fallen to 320 from about 600 troops before, AP reported.
In April, the Philippines and the U.S. signed a 10-year agreement that would allow American forces to access certain Filipino military bases while also allowing the U.S. to position its fighter jets in the country, in a strategic move to counterbalance China's growing assertiveness, including over the Philippines, in the South China Sea, AP reported.
Hoyer also said that members of the Pacific Command would be in the Philippines to "ensure that violent extremist organizations don't regain a foothold in the southern Philippines," AP reported. Voltaire Gazmin, the Philippines' defense secretary, said, according to AP, that American officials have notified the Filipino government of the U.S.'s decision.
Abu Sayyaf, which was founded in 1990, clashed with Filipino troops on Sunday, killing seven soldiers and injuring 13 others. Last week, local police arrested two more militants associated with Abu Sayyaf for the 2011 kidnapping of an American teen and an Australian man.
© Copyright IBTimes 2023. All rights reserved.