US Military Pharmacy Fraud Case: Federal Prosecutors Investigate Claims Of False Billing Amid Sharp Increase In Prescription Drug Spending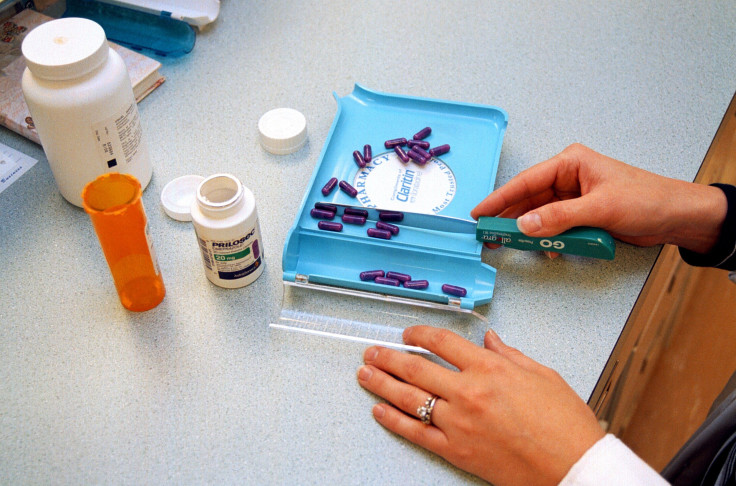 Federal prosecutors have opened investigations in at least four states into compounding pharmacies that allegedly issued false claims to a U.S. military health insurance program in violation of the federal False Claims Act, the Wall Street Journal reported Sunday. In Florida, where four pharmacies previously agreed to pay a total of $12.8 million in civil settlements that they allegedly falsely billed military insurance program Tricare, the U.S. attorney for the Middle District of Florida, A. Lee Bentley III, said he would pursue "numerous criminal investigations" and would aim to file criminal charges by early 2016.
Two of the pharmacies employed people who allegedly paid doctors to write prescriptions for Tricare patients, even if the doctors hadn't met the patients, prosecutors said. Another pharmacy allegedly gave commissions to marketers who promoted their drugs. Some pharmacies charged Tricare from $10,000 to $40,000 for a month of compounded medicines. An estimated 9.5 million beneficiaries are covered by Tricare, according to the program's website.
Compounding pharmacies alter the dosage or form of a drug from what's commercially available. "A growing number of people and animals have unique health needs that off-the-shelf, one-size-fits-all prescription medicines cannot meet," according to the website for the International Academy of Compounding Pharmacists. "Some valuable medications are available only by compounding," it states. In 2012, the website WebMD reported that compounding pharmacies have taken on a bigger role in the healthcare industry, often stepping in to fill a shortage of needed drugs.
In 2014, Tricare spend about $500 million on compounded drugs. In 2015 so far, it has spent an estimated $1.75 billion, the Wall Street Journal reported, citing data from the Department of Defense. Bentley told the Journal he believed the growth was due "almost entirely to due to fraud."
In June, the U.S. settled for $3.77 million with a Jacksonville, Florida, compounding pharmacy allegations that from 2009 to 2014, a physician sent hundreds of prescriptions to the pharmacy, MediMix, which then allegedly billed the U.S. government for them. Because the physician, Dr. Ankit Desai, was married to a senior vice president at MediMix, the claims "came from an improper referral source," according to a Justice Department release on the settlement. The settlement itself did not determine liability, the release noted.
Prosecutors in California, Mississippi and Texas were also investigating pharmacies that had billed Tricare and looking into individuals, such as marketers, who may have been involved in improper billing practices.
© Copyright IBTimes 2023. All rights reserved.