US-Russia Relations: Obama Signs Bill Giving Weapons To Ukraine, Allowing Economic Sanctions Against Russia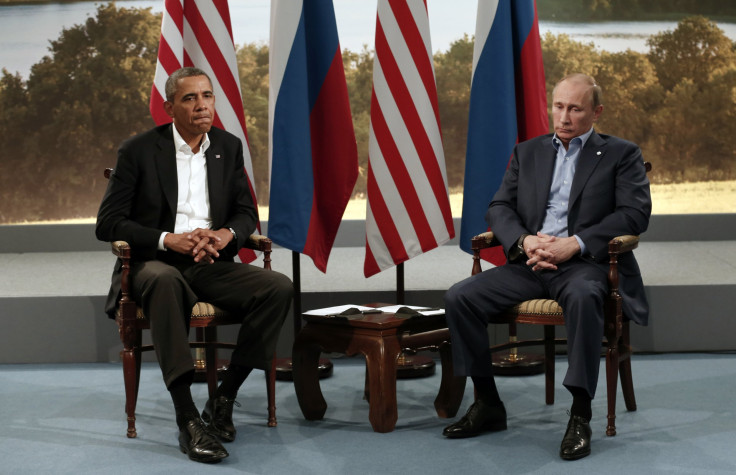 President Barack Obama signed the Ukraine Freedom Support Act on Thursday, but does not have immediate plans to enact the restrictions it authorizes. The law allows the U.S. to impose economic sanctions on Russia and give Ukraine up to $350 million in military aid as it resists pro-Russia rebels. The House of Representatives and Senate passed the bill earlier this week.
Obama's signature doesn't necessarily mean he's actually executing the restrictions, which could impact the energy and banking sectors, Bloomberg reported. "At this time the administration does not intend to impose sanctions under the law," White House press secretary Josh Earnest told reporters Thursday.
Obama has previously indicated he does not support the law because it doesn't follow his regular practice of coordinating sanctions with the European Union, the Associated Press reported. The new sanctions could further injure the Russian economy, which was struggling this week as its currency value and oil prices continued to fall.
"Signing this legislation does not signal a change in the administration's sanctions policy, which we have carefully calibrated in accordance with developments on the ground and coordinated with our allies and partners," Obama said in a statement.
The military aid part of the law aims to re-establish "the sovereignty and territorial integrity of Ukraine," which has been an area of conflict since February, when Russian-supported separatists first started their violent demonstrations. Weapons the U.S. could send Ukraine include surveillance drones and counter-artillery radar, the AP reported. Other possibilities include night vision and communications gear, Sputnik News reported.
In his statement, Obama added that "we remain prepared to roll back sanctions should Russia take the necessary steps," a reference to previous conversations with Russian President Vladimir Putin. Obama has said he'll loosen the restrictions if Putin stops getting involved in Ukraine.
© Copyright IBTimes 2023. All rights reserved.