US stocks advance in early trade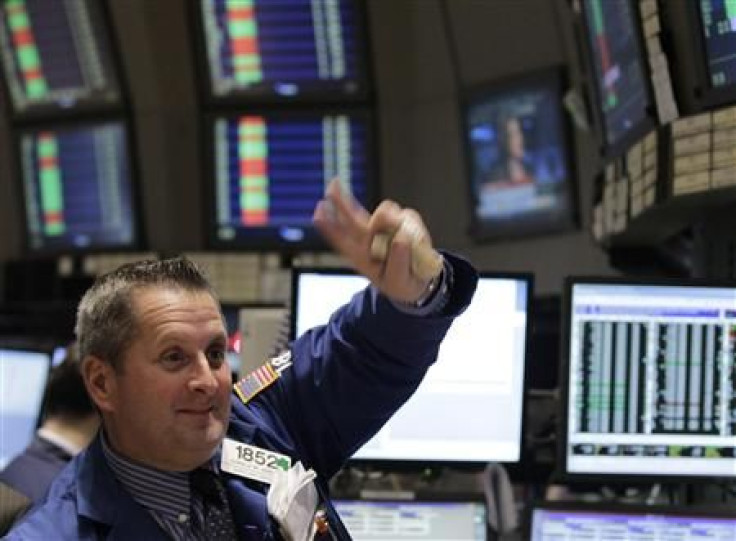 U.S. stocks advanced modestly in early trade on Friday, following better-than-expected reports on trade deficit and Import Price Index.
The S&P 500 Index advanced 2.80 points, or 0.23 percent, to trade at 1,236.19 at 9:55 a.m. EDT. The Dow Jones Industrial Average advanced 11.88 points, or 0.10 percent, to trade at 11,381.94. The Nasdaq Composite Index gained 0.14 percent.
US October trade deficit sharply narrowed 13.2 percent to $38.7 billion from a revised $44.6 billion in September and against analysts' estimation of $44.0 billion.
Import Price Index, which measures the change in the price of imported products into the US, reported a second strong gain in November. The index rose by 1.3 percent after 0.9 percent incline in the previous month and against estimation of 0.8 percent.
On corporate front, Tenet Healthcare shares surged 49.18 percent and Community Health Systems declined 3.16 percent after Community Health Systems made a hostile bid to acquire rival Tenet Healthcare, reiterating its offer of $6 per share.
Chipmaker National Semiconductor Corp declined 7.75 percent as the company reported better-than-expected second quarter profits but its sales forecast fell short of expectations.
The euro declined 0.20 percent to 1.3212 against the dollar and the yen declined 0.16 percent against the greenback.
Crude oil futures advanced 0.15 percent to $88.50/barrel and gold futures declined 0.72 percent.
European stock markets are currently trading higher with FTSE 100 up by 0.38 points, DAX30 up by 38.56 points and CAC 40 up by 2.41 points.
© Copyright IBTimes 2023. All rights reserved.