US stocks decline as Eurozone concerns weigh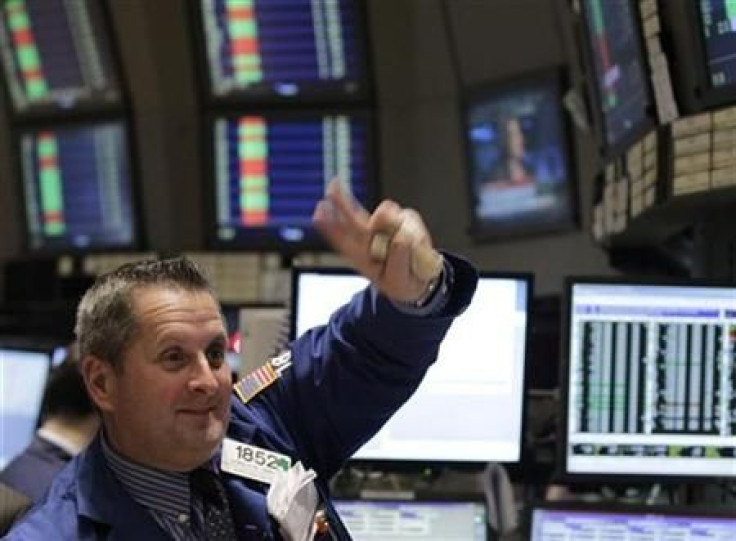 US stocks declined in early trade on Monday, following declines in European markets on concerns that euro nations will struggle to raise money in debt sales this week.
The S&P 500 Index declined 7.62 points, or 0.61 percent, to trade at 1,263.70 at 10:05 a.m. EDT. The Dow Jones Industrial Average declined 59.79 points, or 0.51 percent, to trade at 11,614.97. The Nasdaq Composite Index fell 0.67 percent.
Portugal, Spain and Italy are scheduled to hold their first bond auctions this year following a slump in euro-area government bonds last week, triggered by concern over the European Union's ability to stem the crisis, while worries over the possible bailout for Portugal also dampened sentiment.
As no major economic data release are scheduled today, the markets have looked to some merger and acquisition news.
DuPont shares declined 3.44 percent after announcing that it will buy Danish food company Danisco for $5.8 billion in cash.
Duke Energy Corp. (DUK) shares declined 1.24 percent. The company has agreed to buy smaller rival Progress Energy Inc. (PGN) in an all-stock deal worth over $13 billion.
Shares of Alcoa Inc. (NYSE:AA) advanced 0.54 percent. The earnings season is set to kick off with U.S. aluminum producer slated to report quarterly earnings after the market closes on Monday. Analysts are expecting a fourth quarter profit of $0.19 per share from $0.01 per share a year ago.
On Friday, U.S. stocks declined, although they ended well above intra-day lows, pressured by a mixed jobs report and a foreclosure court ruling that raises questions about banks.
The euro declined 0.02 percent to 1.2904 against the dollar and the yen gained 0.24 percent against the greenback.
Crude oil futures advanced 1.14 percent to $89.03/barrel and gold futures fell 0.15 percent.
European stock markets are currently trading lower with FTSE 100 down by 27.21 points, DAX30 down by 76.39 points and CAC 40 down by 60.01 points.
© Copyright IBTimes 2023. All rights reserved.