US stocks waver in early trade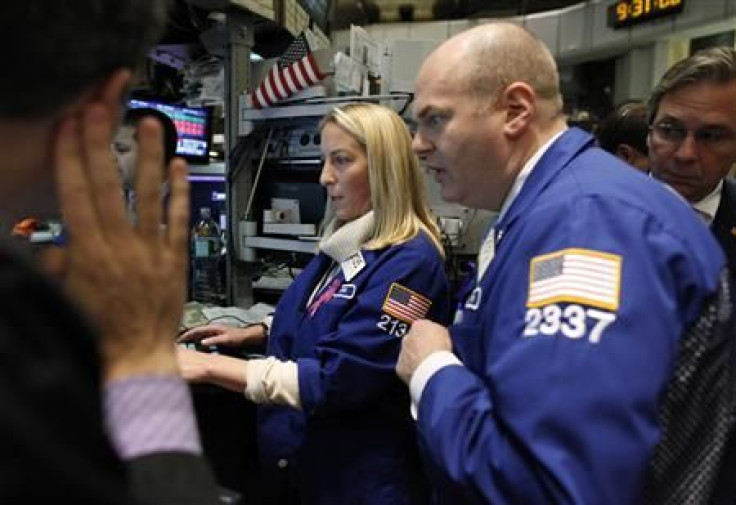 U.S. stocks wavered in early trade on Thursday as oil prices remained near $100-a-barrel due to ongoing political tensions in Libya.
The S&P 500 Index declined 0.25 points, or 0.02 percent, to trade at 1,307.10 at 9:55 a.m. EDT. The Dow Jones Industrial Average declined 3.18 points, or 0.03 percent, to trade at 12,102.60. The Nasdaq Composite Index gained 0.33 percent.
Crude oil futures advanced 1.59 percent to $99.66/barrel amidst fears that violent unrest in Libya will not only cut off supplies from that nation, but perhaps spread to other, larger oil producers, including Saudi Arabia.
The Department of Labor reported that initial jobless claims decreased by 22,000 to 391,000 for the week ended February 19 from the previous week's revised figure of 413,000, while economists expected 405,000. The 4-week moving average of initial claims declined 16,500 to 402,750 from the previous week's revised average of 418,500.
New orders for manufactured durable goods rose 2.7 percent in January on stronger demand for civilian aircraft. Economists expected a gain of 2.5 percent in January after a revised 0.4 percent decline in December. Excluding transportation, orders decreased 3.6 percent in January compared to 3 percent gain in December and against analyst's expectation of 0.6 percent gain.
On the corporate front, shares of priceline.com Inc. (NASDAQ:PCLN) surged 8.69 percent as it guided first quarter earnings above Street view. The company expects first quarter adjusted earnings of $2.34 to $2.44 a share and revenue growth of 29 percent to 34 percent over last year, while Street predicts profit of $2.31 a share on revenue of $741.21 million with revenue growth of 26.80 percent.
The euro advanced 0.34 percent to 1.3796 against the dollar while the greenback declined 0.89 percent against the yen.
European stock markets are currently trading lower with FTSE 100 down by 6.45 points, DAX30 down by 55.32 points and CAC 40 up by 1.94 points.
© Copyright IBTimes 2023. All rights reserved.