'Vampire Diaries' Season 8 Spoilers: Elena And 6 Other Characters Returning For The Series Finale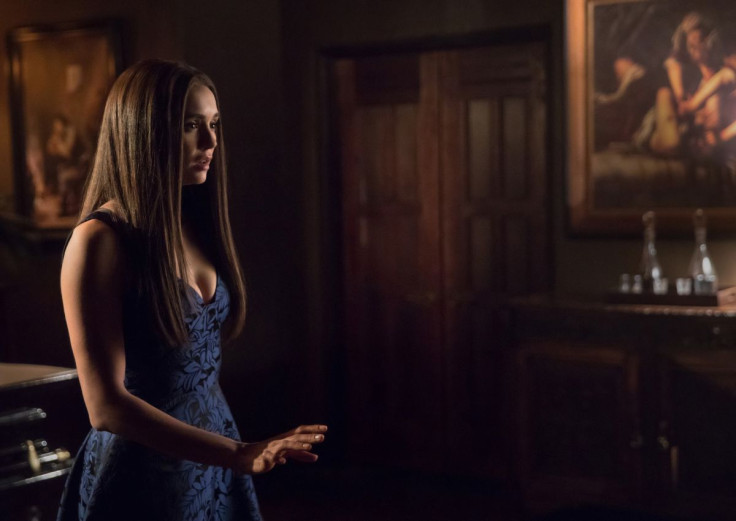 "The Vampire Diaries" is coming to an end, but it will host quite a reunion before closing the coffin on Mystic Falls. Several characters will be coming back for the series finale. While the CW hasn't confirmed the cast list for Season 8, episode 16, many actors have given themselves away on social media. Check out who to expect in the final episode of "TVD":
Elena: We all know Elena (Nina Dobrev) is making her grand return in the finale. It still isn't clear how her curse will be broken, but Elena will finally reunite with Damon (Ian Somerhalder). Unfortunately, she might not be the only character Dobrev plays. Will her doppelganger Katherine also appear? With her new position as ruler of Hell, it seems inevitable.
Vicki: Those who tuned in to Season 8, episode 15 already know that Vicki (Kayla Ewell) is back. She escaped from Hell and is determined to destroy Mystic Falls for Katherine.
Jenna: Sara Canning commented on a photo that Ewell posted, and she makes it pretty clear that Aunt Jenna is going to come back for the last episode of "The Vampire Diaries."
John: Elena's biological father John (David Anders) will also find his way back from the dead. He left some less than subtle hints on social media. Most recently, he posted a photo with both Dobrev and showrunner Julie Plec.
Tyler: Anders mentioned Michael Trevino in his social media posts, which seems to hint at Tyler's return from the dead.
Jeremy: This is one "Vampire Diaries" character that doesn't have to come back from the dead! Steven R. McQueen will play the youngest Gilbert again. Jeremy is likely back in Mystic Falls to welcome back Elena.
Lexi: Though Arielle Kebbel hasn't revealed anything on social media, Dobrev may have accidentally spoiled this one. When she was pranking co-star Matt Davis, Dobrev clearly showed a dressing room labeled "Lexi" in a video on social media. The series finale is titled "I Was Feeling Epic," a quote from Lexi, so it wouldn't be surprising for Stefan's former bestie to return.
Though the episode will welcome back many dead characters, audiences will also say goodbye to someone. The "Vampire Diaries" series finale will host a funeral for a longtime cast member. While the episode 15 cliffhanger left Bonnie in bad shape, it still hasn't been confirmed who will die.
"The Vampire Diaries" series finale airs Friday at 8 p.m. EST on The CW.
© Copyright IBTimes 2023. All rights reserved.