Vatican Finance Chief George Pell Seeks Legal Advice After Harsh Words From Vatican Commission Member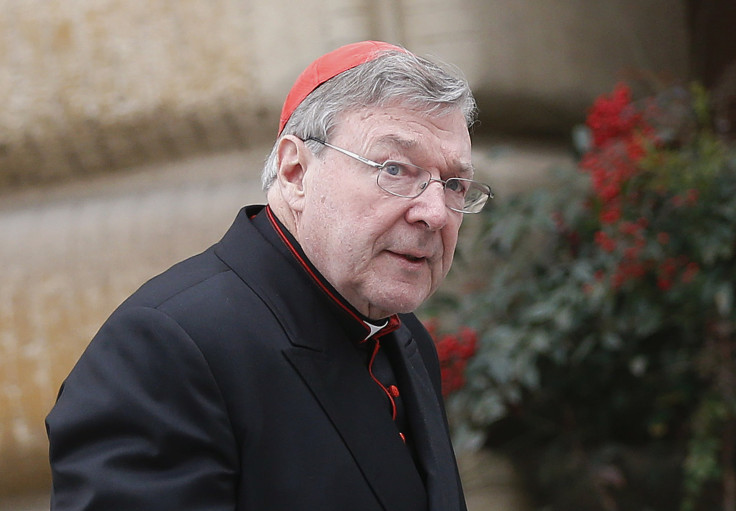 The Vatican's finance chief George Pell called for his lawyers Monday after a specially-appointed member of the church's commission on child protection accused him of being "almost sociopathic," and said that his position was "untenable." Pell, the former top Catholic cleric in Australia, allegedly aided a pedophile priest and bribed one of his victims to keep quiet.
The allegations came from Peter Saunders, who was appointed by Pope Francis six months ago to be one of the members of the Vatican's commission on child protection. Saunders said that Pell, who accompanied Gerald Ridsdale to court in 1993 when the latter admitted to widespread child abuse, was a "massive thorn" in the side of the papacy, the Australian Broadcasting Corporation (ABC) reported.
"He [Pell] has a catalogue of denigrating people, of acting with callousness, cold-heartedness, almost sociopathic I would go as far as to say, this lack of care," Saunders said, according to ABC, adding: "Given the position of George Pell as a cardinal of the church and a position of huge authority within the Vatican, I think he is a massive, massive thorn in the side of Pope Francis's papacy if he's allowed to remain."
However, a spokesperson for Pell said Monday that Saunders' claims were "false and misleading," and accused him of making strong statements without first speaking to the Pope.
"From his earliest actions as an archbishop, Cardinal Pell has taken a strong stand against child sexual abuse and put in place processes to enable complaints to be brought forward and independently investigated," the spokesperson said in a statement, according to ABC.
A royal commission in Australia has been hearing testimony from victims in Ballarat in the state of Victoria, where Ridsdale, 81, had sexually abused at least 50 boys between the 1950s and 1970s, BBC reported. Victims have demanded that Pell return to Australia to give evidence in person to the royal commission, Agence France-Presse reported, adding that Pell had recently agreed to do so.
© Copyright IBTimes 2023. All rights reserved.