Volkswagen German Plant Accident: Robot Grabs, Crushes Man To Death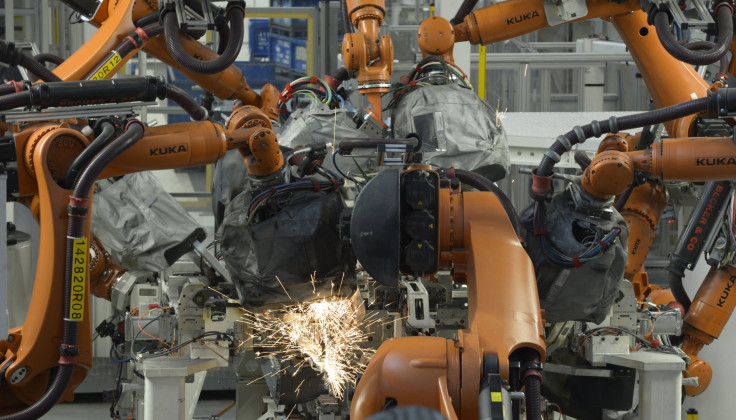 A 22-year-old contractor at a Volkswagen factory in Germany was killed by a stationary robot as he was trying to set it up, the German multinational automaker said Wednesday.
The incident occurred on Monday at the Volkswagen plant in Baunatal, located about 62 miles north of Frankfurt, the Associated Press (AP) reported, citing company spokesman Heiko Hillwig. The robot reportedly grabbed the worker and crushed him to death against a metal plate.
According to Hillwig, initial conclusions suggest that the fatal incident took place due to human error, and not because of a technical problem with the robot, which can be programmed to perform various tasks as part of the assembly process. Hillwig also said that the robot generally operates within a restricted area at the factory, where it grabs parts and manipulates them.
Another worker, who was present at the scene when the incident occurred, was not harmed, the AP reported. The Financial Times reported that the worker was struck in the chest by the robot when he was standing inside the safety cage. The reports also cited a company spokesman as saying that the robot was not one of the new generation of lightweight collaborative robots that work alongside workers in the production line.
© Copyright IBTimes 2023. All rights reserved.