Was Father Of Orlando Shooter Omar Mateen Invited To Hillary Clinton Rally In Florida?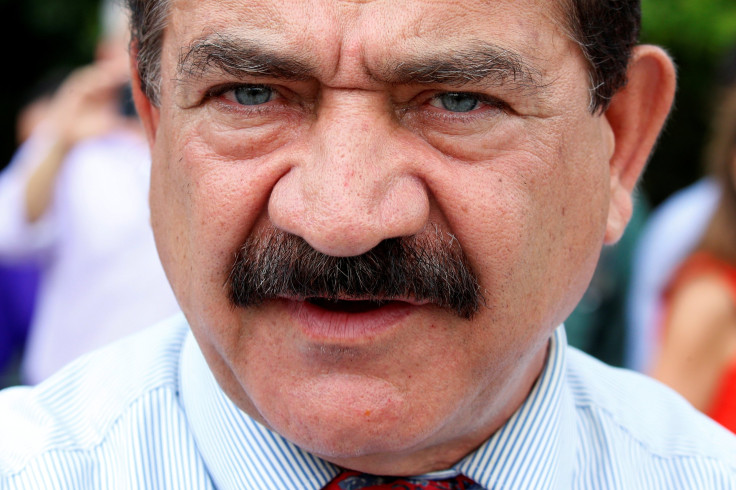 Another father is causing a stir in the 2016 presidential election. Less than a week after Donald Trump's feud with Khizr Khan, the father of a deceased Muslin-American soldier who spoke at the Democratic National Convention, conservatives are in an uproar after spotting the father of Orlando Pulse nightclub shooter Omar Mateen at a Hillary Clinton rally Monday.
During the campaign event in Kissimmee, Florida, Seddique Mateen was standing in the crowd right behind Hillary Clinton as the Democratic presidential nominee spoke. Mateen is the father of Omar Mateen, who shot and killed 49 people and wounded more than 50 at the nearby Pulse night club in Orlando before he was gunned down by police. The realization led to questions from the media and criticism from the public on social media, which suggested that Clinton had invited Mateen to the rally. The Clinton campaign says it was all just a coincidence.
"The rally was a 3,000-person, open-door event for the public," said a Clinton spokesperson in response to the controversy, according to CNN correspondent Tory Dunnan. "This individual wasn't invited as a guest and the campaign was unaware of his attendance until after the event."
Mateen himself seemed to confirm the campaign line that his presence was a coincidence, telling West Palm Beach's NBC affiliate WPTV that he attended the rally on his own accord.
"Hillary Clinton is good for the United States versus Donald Trump, who has no solutions," Mateen said. "It's a Democratic party, so everyone can join. Why should they be surprised? I love the United States, and I've been living here a long time."
But Mateen's statement is not likely to silence all of the criticism from the right. The optics of Mateen, who has made disparaging remarks about the gay community, not just attending the rally, but sitting just behind Clinton as she spoke about the Pulse night club shooting, were less than ideal. Social media erupted soon after with reactions spanning from jokes to scorn.
"I know how many people, families, loved ones, and friends are still grieving, and we will be with you as you rebuild your lives," Clinton said, addressing the Orlando tragedy.
However, critics say Mateen's presence undermined Clinton's message.
© Copyright IBTimes 2023. All rights reserved.