What Happened To Dzhokhar Tsarnaev? Update On Boston Marathon Bomber Sentenced To Death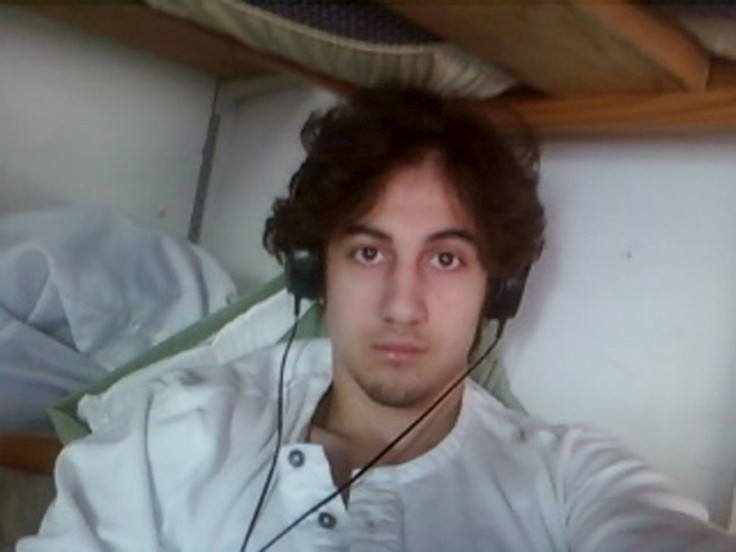 Dzhokhar Tsarnaev, who was convicted in the deadly April 15, 2013, Boston Marathon bombing, is incarcerated at the supermax prison in Florence, Colorado, waiting for the death sentence handed down to him.
Tsarnaev, along with his older brother Tamerlan, planted a pair of pressure cooker bombs at the marathon's finish line in Copley Square, killing three people and injuring several hundred more, 16 of whom lost limbs in the blast.
Read: Friend Of Accused Boston Marathon Bomber Dzhokhar Tsarnaev Facing Drug Trafficking, Weapons Charges
The bombing touched off a manhunt during which Tamerlan Tsarnaev was killed in a shootout with police, run over by his brother as he fled. Two police officers also were killed. The manhunt lasted several days, ending in Watertown, Massachusetts, where Dzhokhar Tsarnaev was found hiding in a boat in a homeowner's backyard.
Tsarnaev is a naturalized U.S. citizen, born in Kyrgyzstan. He and his family emigrated from Dagestan when he was 8 years old and sought asylum. His father is an ethnic Chechen; his mother, Avar.
At the time of the bombing, Tsarnaev was a student at the University of Massachusetts Dartmouth, majoring in marine biology. He had plans to become a dentist but was failing classes and selling marijuana to make money.
Read: Immigration Files Of Tamerlan Tsarnaev And His Friend Released By Homeland Security
Tsarnaev was tried on 30 charges, including murder and using a weapon of mass destruction resulting in death, in federal court. During the trial, his lawyer tried to put all the blame on the older brother.
Tsarnaev was convicted of all counts on April 8, 2015.
Last week, the FBI released notes on a 2011 interview with Tamerlan Tsarnaev during which he eschewed violence and said he wanted to become a professional boxer.
"Tamerlan doesn't like to fight for the sake of violence," the report states. "Tamerlan has fought to protect others. Tamerlan was in several fights as a child in school in Kyrgyzstan. Tamerlan stood up for kids that were being bullied by others."
He also said he never searched for "extremist Islamic material" online.
A newly published book, "Maximum Harm: The Tsarnaev Brothers, the FBI and the Road to the Marathon Bombing," by Michele McPhee, concludes Tamerlan Tsarnaev agreed to infiltrate radical Muslim groups for the FBI in exchange for a promise of help to become a citizen so he could compete as part of the U.S. Olympic boxing team, but when the agreement fell through, he snapped.
Boston next year plans to unveil two monuments to the bombing, a pair of obelisks on an extended sidewalk that will stand 17 feet over the blast sites, the Boston Globe reported.
© Copyright IBTimes 2022. All rights reserved.
FOLLOW MORE IBT NEWS ON THE BELOW CHANNELS