What Happened To Snapchat's Dancing Hotdog? It's Now A Halloween Costume
For those who miss the dancing hot dog Snapchat filter, Snap is bringing back the beloved character -- as a Halloween costume.
Snapchat is selling a polyester dancing hot dog costume for $80 on Amazon. The attire comes in two-pieces, a hot dog tunic with sleeves and gloves, and pants with attached shoe covers. The costume makes it easy for people to use their smartphones -- and to spin on surfaces. The hot dog set fits best for people measuring under six feet and four inches and is intended for individuals ages 14 and up.
Here's a picture of the dancing hot dog costume: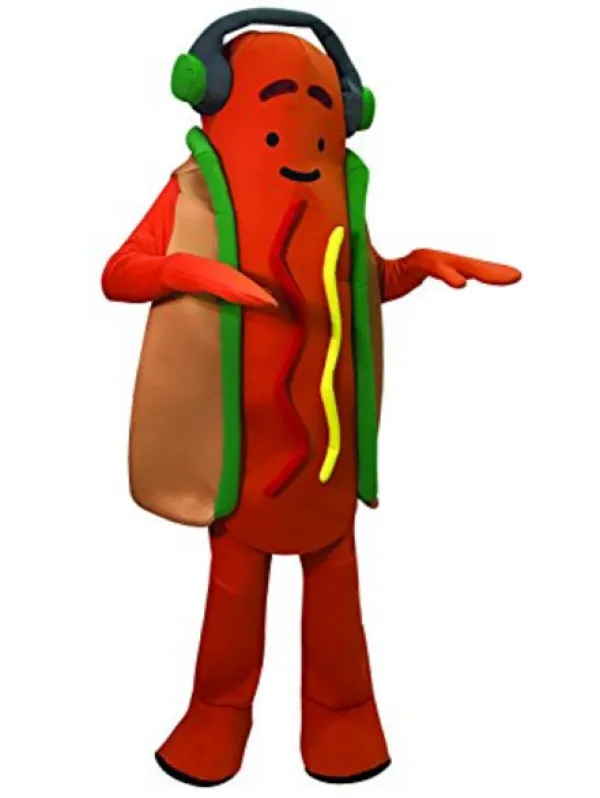 Snap's description of the costume on Amazon reads:
"Have fun, impress your friends, and achieve your wildest dreams (probably) with the Dancing Hot Dog costume! Perfect for any dance floor, from flattened cardboard to picnic tables. As the world's first augmented reality superstar, you can now dress up as everyone's favorite all-beef b-boy and have a dance battle with the best of them!"
The listing was posted on Tuesday on Amazon and has two positive reviews.
What happened To The Snapchat Hot Dog Filter?
Snap's hot dog character was introduced over the summer and became one the app's most popular lenses. The hot dog filter was one of the earliest augmented reality additions to Snapchat and reacted to environments. The dancing hot dog also led to numerous memes outside of the platform, spurring its popularity to those who don't have Snap.
Unfortunately for fans, the filter was removed from the app in September. However, the dancing hot dog could come back in the future, since Snap tends to rotate lenses. After the dancing hot dog, other lenses similar to it were introduced on the platform. One was of a tiger, while another was of an inflatable dancer, like those seen at car wash locations.
© Copyright IBTimes 2022. All rights reserved.