What Is Wattpad? The 'YouTube For Stories' Is Transforming Book Publishing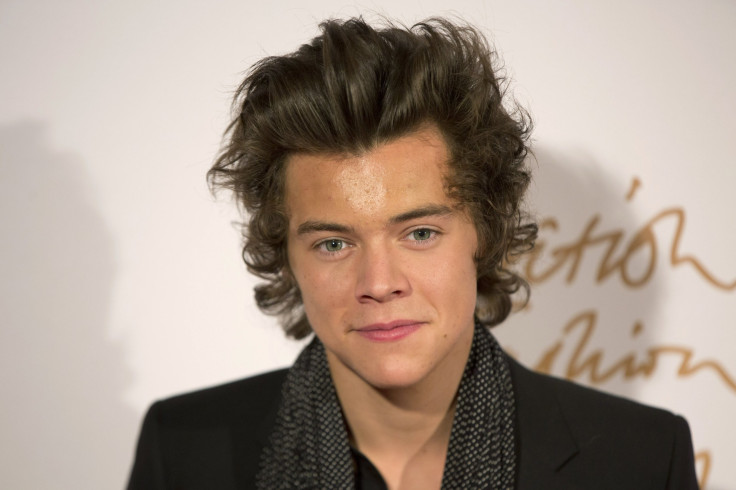 Anna Todd was a bored Army wife when she began to devour fan fiction about British boy band One Direction on Wattpad, the free online story-sharing community that Publisher's Weekly called "a YouTube for stories rather than videos." Creators Allen Lau and Ivan Yuen wanted Wattpad to provide amateur and professional writers a platform to publish their work, get feedback, and connect with other writers and readers.
Soon, Todd was writing erotic fan fiction about the band's lead singer, Harry Styles, on her cellphone via Wattpad's mobile app, spinning a tale about a fictionalized Styles, who in her stories was loutish and abusive. She got feedback from readers in the comments and incorporated their suggestions. A year and a half later, 25-year-old Todd, who in a New York Times profile said she had never had writing ambitions and never thought anyone would even read her stories, was approached with a six-figure, multibook deal with Simon & Schuster after her stories garnered over a billion views. "After" has now been optioned by UTA.
In April, Wattpad receieved $46 million in funding led by OMERS Ventures, reported TechCrunch, and with around 25 million monthly active users, it's not hard to see why. Lau told TechCrunch, "To give some idea of how much content users are posting on Wattpad, they're uploading one chapter every half a second. That's about 150,000 uploads every day, and if you translate that to reading time, that's about 10 hours of reading uploaded to Wattpad every minute."
Nazia Khan, Wattpad's communications manager, answered some of our burning questions about the exciting story-sharing platform.
Besides Anna Todd, have there been any other writers who got book deals after being scouted on Wattpad?
Khan: There are many Wattpad writers who have landed a publishing deal after sharing their story on Wattpad. Conservatively, we estimate the number around 100. Examples: Beth Reekles (Random House), named one of Time magazine's most influential teens in 2013; Abigail Gibbs (Harper Collins); Lillian Carmine (Harper Collins); Taran Matharu (Macmillan), a male writer in the fantasy genre; and Jordan Lynde (one book with Random House and one with Sourcebooks).
Many publishers are also using Wattpad for discovery contests like Harlequin's So You Think You Can Write contest and Hot Key Books contest (in the U.K.).
It sounds like readers/writers in developing countries are getting access to Wattpad. Can you say more about that?
Khan: Wattpad is a global community of readers and writers. There's a Wattpadder in nearly every country of the world. Wattpad stories are available in more than 50 languages and can be read or written on any mobile phone, tablet or computer. There's even offline access for people without consistent access to the Internet.
We're seeing HUGE growth around the world in places like Turkey, Germany, India, Spain and other Spanish-speaking countries. And in the Philippines, Wattpad is the No. 1 app, and there are even prime-time TV shows that are based on popular Wattpad stories. Here's a pretty cool story of how readers and writers connect on Wattpad.
Are there any other famous writers besides Margaret Atwood on Wattpad?
Khan: Where do I begin? R.L. Stine, Cory Doctorow, Paulo Coelho, Marissa Meyer, Kim Harrison, Scott Westerfeld, Hugh Howey, Amanda Hocking, Natasha Preston, Meg Cabot -- the list goes on!
Does Wattpad have competition?
Khan: There's no other platform that has connected readers and writers on a massive, global scale like Wattpad has. When people think of entertainment, we want them to think of Wattpad. In that sense, we're competing with all the options people have when they open their mobile devices to relieve boredom or pass the time, i.e., Candy Crush, Facebook, etc.
What are the biggest genres of writing now on Wattpad?
Khan: Romance, fanfiction, and teen fiction are our most popular genres on Wattpad. Science Fiction and nonfiction are growing in popularity as well. Because the community decides what stories are shared and read, we see trends emerge on Wattpad. Some of things we're seeing: Instead of the vampires and werewolves for paranormal characters, we're seeing genies and jinns. MMA fighters are popular occupations for characters in romance stories. And [we've seen] an uptick in Muslim-theme love stories and urban fiction as a genre.
Some of these -- like YA and fan fiction -- are very gendered genres. Do you know the female-to-male ratio of your users?
Khan: There's a 3:1 female-to-male split on Wattpad.
Are there rules for what content can and cannot be on Wattpad? What are they, if so? And who enforces?
Any material that does not meet our content guidelines, including copyrighted material uploaded by someone other than the rights-holder, is not allowed on Wattpad. We use a combination of manual and algorithms to verify content guidelines are being met. There's Community Team and dedicated volunteer Ambassadors responsible for this. And with Wattpad being a supportive and positive community, Wattpadders themselves will self-police and report any potential issues.
What are its most exciting features now?
Khan: One of the coolest features of Wattpad is inline commenting. This adds another dimension to the social interactions on Wattpad. With Inline Commenting, readers can comment on specific words, sentences and paragraphs of a story.
We're seeing people share reactions (OMG, I can't believe he said that!), compliment the writer (I love this sentence), provide suggestions or edits (Did you mean "mumbles" instead of muffled), guess what happens next in the story (I bet this means Zayn will be back in Tessa's life) and even influence the storyline (The best friend should apply to college anyway).
Not only does Inline Commenting provide valuable and in-context feedback to writers, but it creates a new social experience for readers. It's almost like they're reading alongside their friends and they can exclaim, commiserate, and react as the story unfolds.
Where do you see Wattpad in the future? What will its growth look like? What are your ambitions for it?
Khan: Wattpad will be a billion-user company that has created a new mobile, social storytelling experience for readers and writers around the world. We'll still be based in Toronto, Canada. We believe it's the best place to build a global consumer Internet company.
FOR FREE to continue reading
✔️ Unlock the full content of International Business Times UK for free
offer available for a limited time only
✔️ Easily manage your Newsletters subscriptions and save your favourite articles
✔️ No payment method required
Already have an account? Log in
© Copyright IBTimes 2023. All rights reserved.