Whisper App To Introduce Video Ads With 'The Secret Life of Pets' As Launch Partner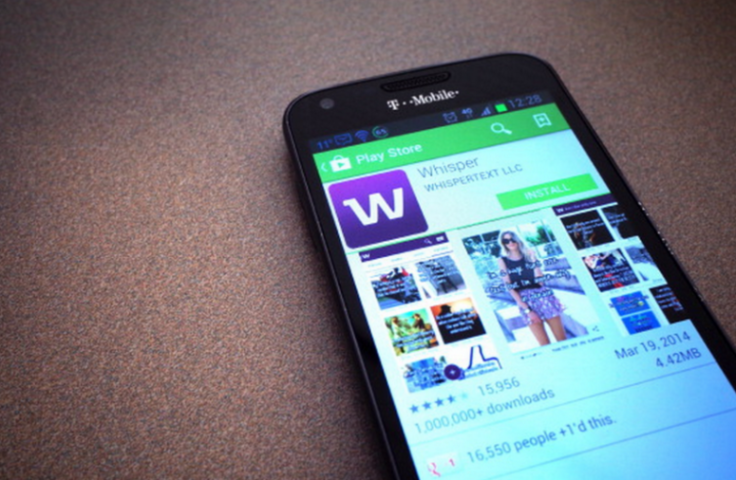 Anonymous secret-sharing app Whisper is taking a stab at video, first by allowing advertisers to create and sponsor videos in its traditional feed of still images. Universal Studios' "The Secret Life of Pets" is the launch partner. The campaign began Saturday and will run to July 10.
Whisper allows users to type messages and then it suggests a background image to create a virtual card. These images then appear in feeds, sorted by groups, popular, nearby and latest, where people can like, comment on and share them.
Starting July 3, Whisper will show a moving thumbnail that opens into a short-form video for "The Secret Life of Pets" film. The four-year-old app has never before shown video, but it has been working to attract more ad dollars. Previously, Whisper worked on movie campaigns such as "Poltergeist" and "Endless Love."
"Our focus in the app is really engagement. When you start thinking about different formats and how engaging they are, video is at the top," Mark Troughton, president of Whisper, told International Business Times.
The new ad option allows Whisper to more closely compete with other social networks like Facebook, Twitter, YouTube and Snapchat. Image-hosting site Imgur introduced video ads this month as well.
Whisper's audience size is much smaller than those other networks that have active users in the billions or hundreds of millions, however. Whisper has more than 30 million monthly active users, up from 20 million in December and 10 million in May 2015. Those figures imply the app has added about 10 million active users every six months.
Yet, advertisers have taken a liking to Whisper's community. "The audience is extremely desirable," said Arthur Yu, media director of Propeller Media, a digital agency that is part of Water Cooler Group. "We're looking to grow our younger audiences so the fact that … they don't have to worry about chaperones reading about their Whispers makes the audience valuable to us."
Whisper's user base also aligns well with its video ad launch partner "The Secret Life of Pets," an animated film about what pets do when their owners aren't home, which premieres July 8. Whisper hosts tens of thousands of posts about pets each day. Love is the most popular word on the app, according to the company.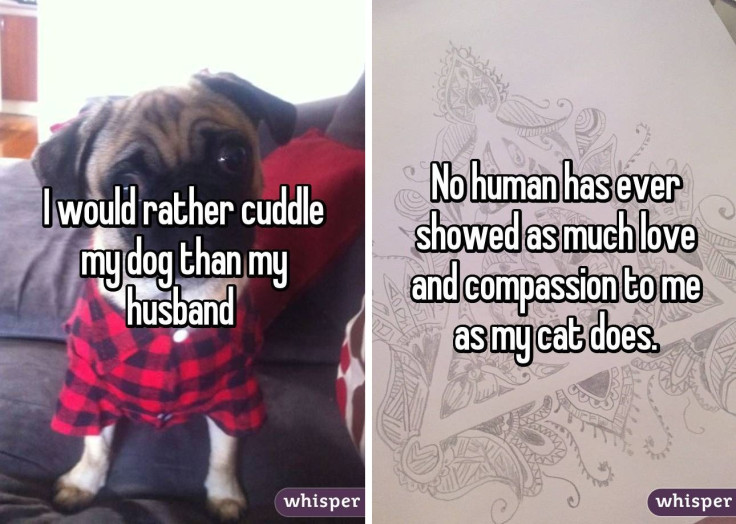 Outside of the app, Whisper also offers an engaged community. Each month, Whisper's Facebook page reaches more than 200 million people. For ad campaigns, Whisper will share the most popular posts to its Facebook page. The team also creates short-form videos inspired by Whisper posts.
"We start off in the app, and we allow the brand to participate in the conversation contextually. Then we take the best Whispers and blow those up across social media for the brand," Troughton said.
While Whisper has overcome a reputation for cyberbullying and a scandal following a report from The Guardian — later retracted — that accused the app of privacy violations, the app still faces growth concerns. Introducing video could upset some users, Yu said.
"I would hate for them to start messing with their user experience before they have a chance to come do what Snapchat is doing," Yu said. "People are starting to see that this niche [in anonymous sharing] has mass appeal."
Whisper, headquarted in Los Angeles, has raised $61 million in venture funding led by Sequoia, Lightspeed, Trinity Ventures, Shasta, Thrive Capital and CAA Ventures. The startup closed a $36 million round in May 2014.
© Copyright IBTimes 2023. All rights reserved.