White Out At New York Fashion Week: The Hottest Non-Color For Spring 2014 [PHOTOS]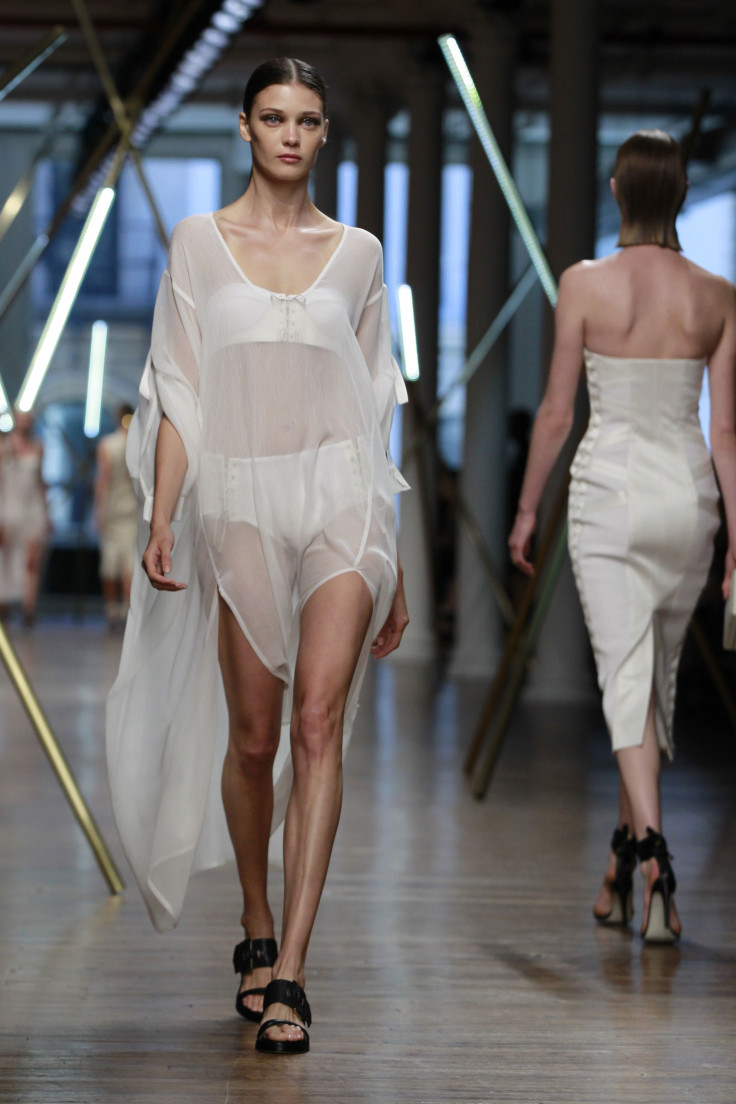 As New York Fashion Week came to a close on Thursday, Fashionistas flocked to the tents for one last moment in the world of high fashion. Now the week has come and gone, all that's left is a sea of fashion predictions and trends for Spring 2014. While the well-dressed crowd across New York cool their feet after wearing 9 inch heels all week, there is one trend that seems to have dominated many shows this season; The color white was seen on the runway for BCBGMAXAZRIA, Sass & Bide, Cesar Galindo and Alexander Wang, just to name a few.
BCBGMAXAZRIA was the first major show of the week and it did not disappoint the fashion crowd with its simplistic, fresh collection that showed crisp pieces in a palette of white. While the show moved into darker hues in the second half, the most memorable pieces were the head-to-toe white ensembles that gave Spring 2014 a refreshing face-lift.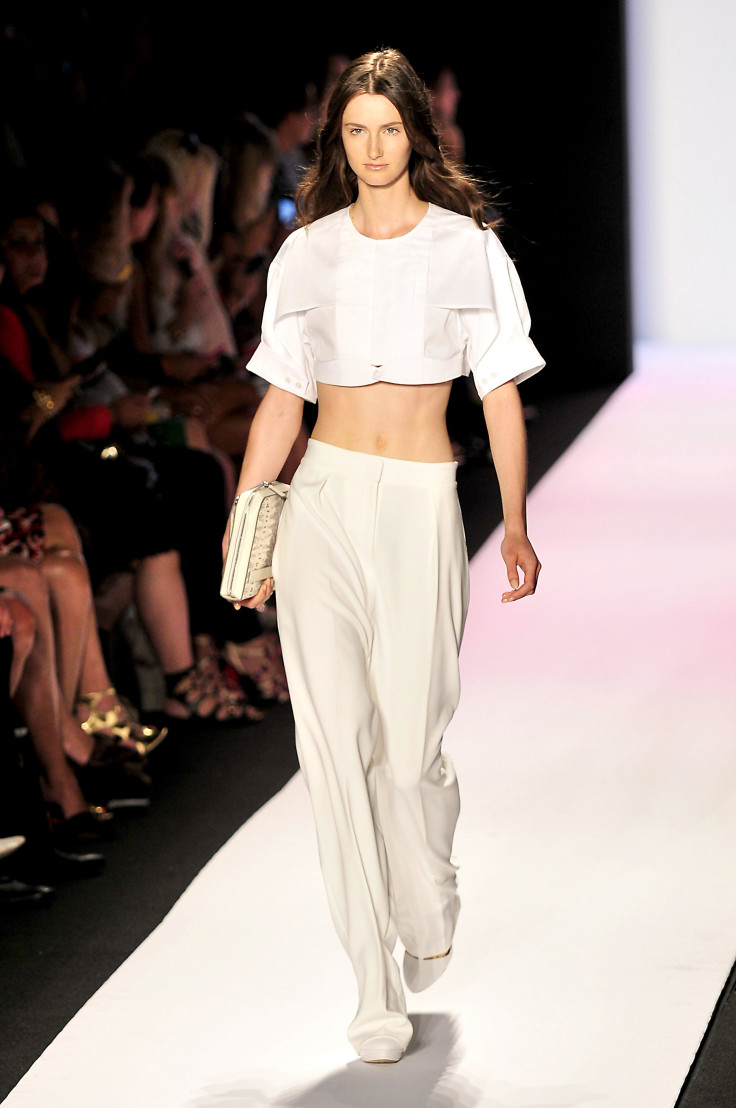 Following the trend, Australian brand Sass & Bide delivered a similar palette of white pieces for their Spring 2014 collection. Designers Sarah Jane Clarke and Heidi Middleton gave the classic white paint-suit new life with intricate flower detailing. With the models hair smoothed back and minimal make-up, the brand's white pieces stood out as crisp and young.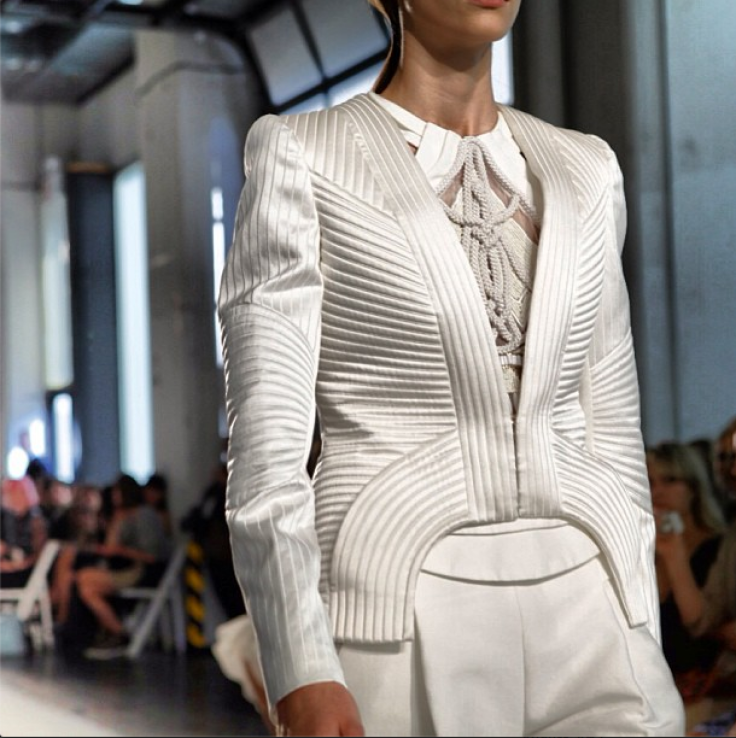 Cesar Galindo is a designer known for his wild color palette and use of prints, but even he was on board the white trend. While he delivered his signature bold dresses, he also gave a stand out white tunic with a futuristic feel in his presentation. Backstage before the show, Galindo told IBTimesTV: "We have been so saturated with so many colors that I feel an overall trend in the fashion world will be white."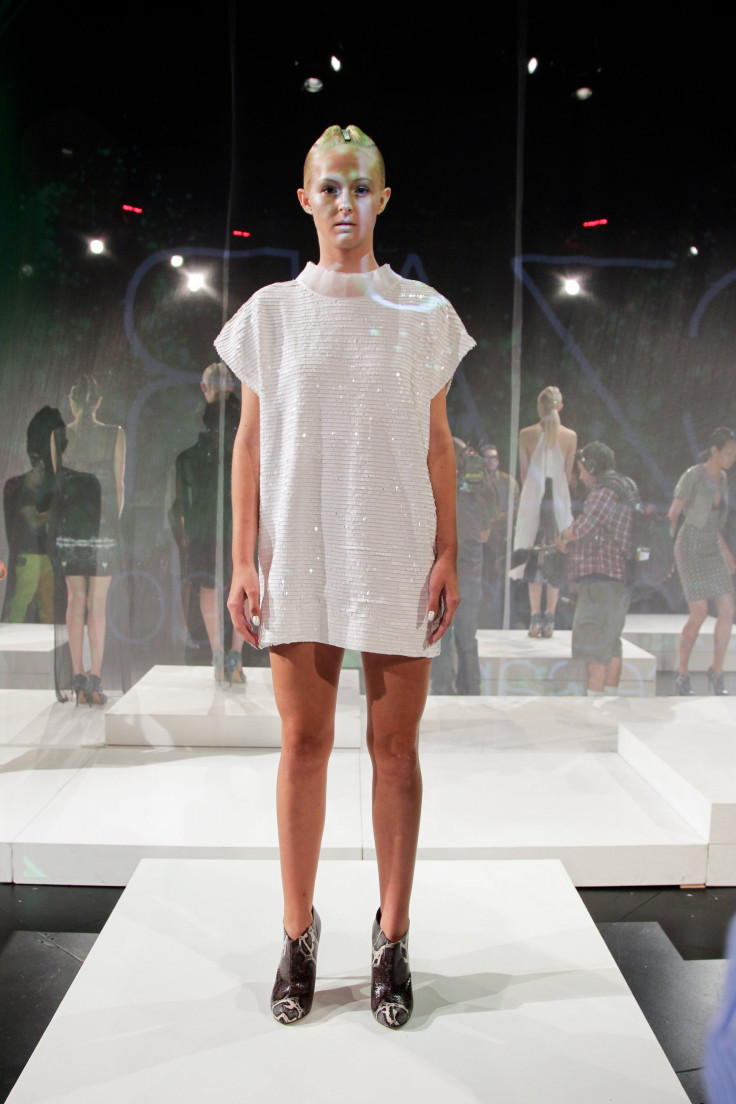 Alexander Wang is infamous for his minimalism that reflect his almost tomboy tailoring of the female silhouette. But his palette for Spring 2014 was a large brush stroke of white. White cropped tops were paired with tailored skirts. White blowy dresses sashayed down the runway with elegant fluidity. The chic head-to-toe white ensembles evoked a crisp aesthetic with Wang's signature touch: modern, minimal and easy to wear.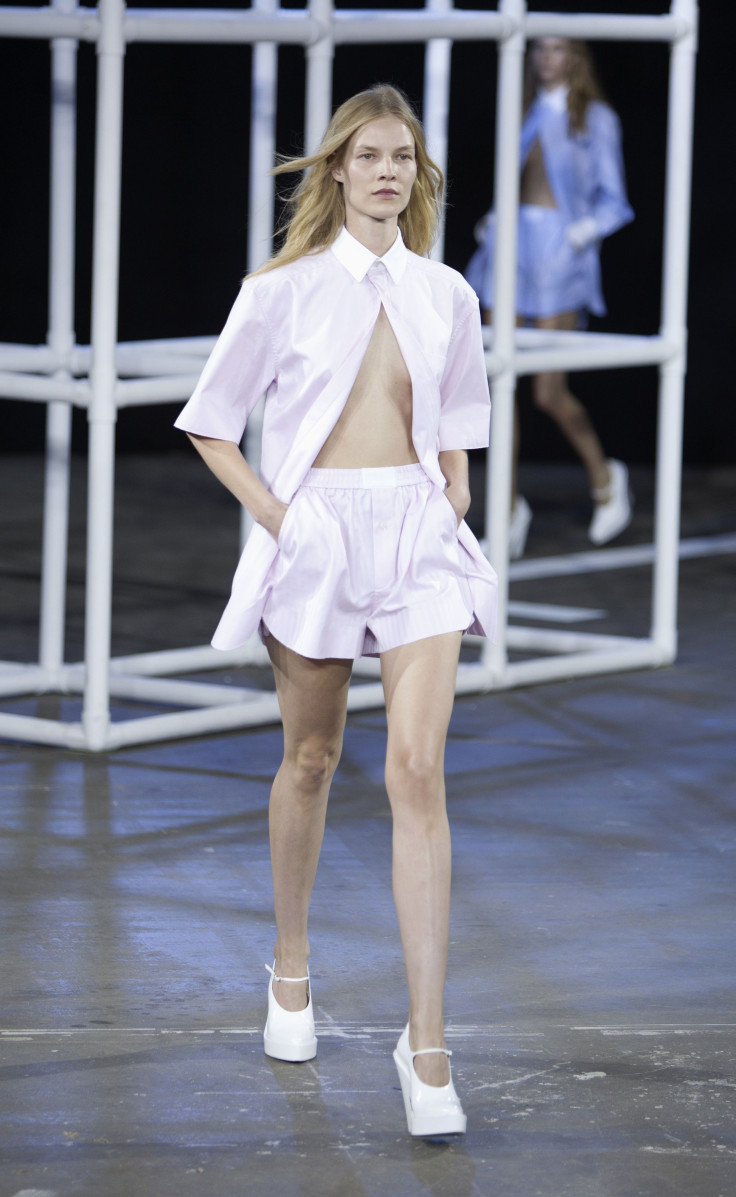 The color white is a refreshing choice for Spring 2014, especially after the past few seasons we have had full of vibrant colors and bold prints. As Galindo said, the market has been saturated with a lot of color and it's time for a change. Keeping it simple and minimalistic with the color white will be what we are wearing for Spring 2014 as one of the biggest trends from an unforgettable season at Mercedes-Benz Fashion Week.
© Copyright IBTimes 2023. All rights reserved.