Who Is Chris Harper Mercer? Oregon's Alleged Umqua Community College Shooter Identified, Police Say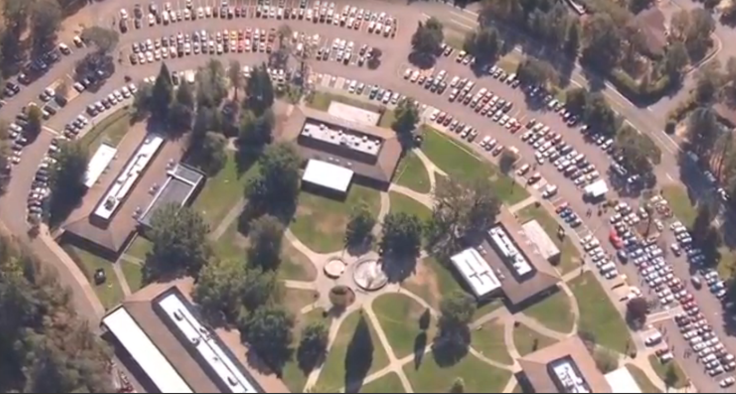 Chris Harper Mercer, 26, has been identified as the shooter responsible for killing at least 10 people at a community college in southwest Oregon earlier Thursday, law enforcement sources confirmed to CBS News. Officials said he was not a student at the college. Law enforcement officers shot and killed Mercer in an exchange of gunfire later Thursday afternoon.
Law enforcement authorities responded to calls that there was an active shooter on campus at Umpqua Community College in Roseburg, Oregon, at roughly 10:38 a.m. PDT. At least 10 people were killed and seven more were injured. The shooter reportedly opened fire in one building on campus before moving to the school's science building. Victims were found in at least two buildings.
Mercer reportedly asked people to stand up and state their religion, and then started firing, the News-Review, a local newspaper for Douglas County, Oregon, reported.
Umpqua Community College officials tweeted Thursday evening that the college would be closed until Monday.
Investigators were reportedly examining social media posts Mercer made Wednesday night, according to CNN. He appeared to have had a conversation with others online about his intentions, a source said.
Located in southwestern Oregon about 70 miles south of Eugene, Oregon, and 180 miles south of Portland, Roseburg is a city of roughly 22,000 people. Umpqua Community College is in the North Umpqua River Valley. The average age of the 13,600 students that attended the college in the 2013-14 school year was 38.
Oregon Gov. Kate Brown quickly tweeted her condolences: "My thoughts are with the families and victims of today's tragedy."
"This is so out of character for this whole area," said Rick Francona, a CNN military analyst who lives nearby, CNN reported.
A law enforcement official told CNN that four guns believed to have belonged to the suspect were recovered at the scene.
Brown, a Democrat, had previously declared that, "We have an obligation to protect Oregonians from gun violence. If we want to keep our kids, schools and communities safe, we must make it harder for dangerous people to get guns," CNN reported.
In an emotional appeal Thursday evening, President Barack Obama responded to the shooting by calling for stricter gun control legislation and asking citizens to use their votes to make sure that happens.
© Copyright IBTimes 2023. All rights reserved.