Who Is Marc Ching? Animal Hope And Wellness Saves 850 Dogs From Being Killed At Yulin Festival
UPDATE: Monday, June 26 at 2:10 p.m. EDT: This story has been updated to reflect that Marc Ching's Animal Hope and Wellness foundation saved 850 dogs from being slaughtered.
Original story:
Marc Ching of the Animal Hope and Wellness and his team worked to save at least 850 dogs from being slaughtered for the 2017 Yulin Dog Festival in China. Typically, at least 10,000 dogs are killed for their meat — with 10 to 20 million canines being murdered in Asia yearly. Ching took to his social media accounts on Facebook, Twitter and Instagram to share his tales from his trip to Yulin this year.
In a video posted Saturday, Ching told the story of Angie, just one of the puppies he saved from being killed. While Ching has been touted as a hero in the animal rights community, he doesn't consider himself a star.
READ: Yulin Dog Festival 2017 To Be Deadliest In Years
"I never knew what a hero was. Never met one, until the day I first walked into a slaughterhouse," he recalled about the first time he saw an anima slain for its meat. "The way they took his paw, and nail gunned it into the wall. I remember blood that stood on paper. Tears that fell, like God dying there to save the Earth."
He continued: "That was the first time I ever saw anything die of torture. The way they cut his face. How they broke his foot and his leg. In the end he died without words. Scars wet like fear. Wounds, still there like you were yesterday."
In the accompanying video for the post, Ching showed how his team safely removed a wire from Angie's throat. It was on her so tight that it cut deep into her throat. There were able to bandage her up and later showed a video of Angie walking around.
"That is a hero. This dog we pulled off of a truck — she is a hero," he said about Angie.
During an interview with International Business Times last week, Ching said "dog meat is everywhere" in Yulin.
Despite his efforts to save dogs, this year's festival might have been the most deadly because rumors spread that dog meat was banned in China.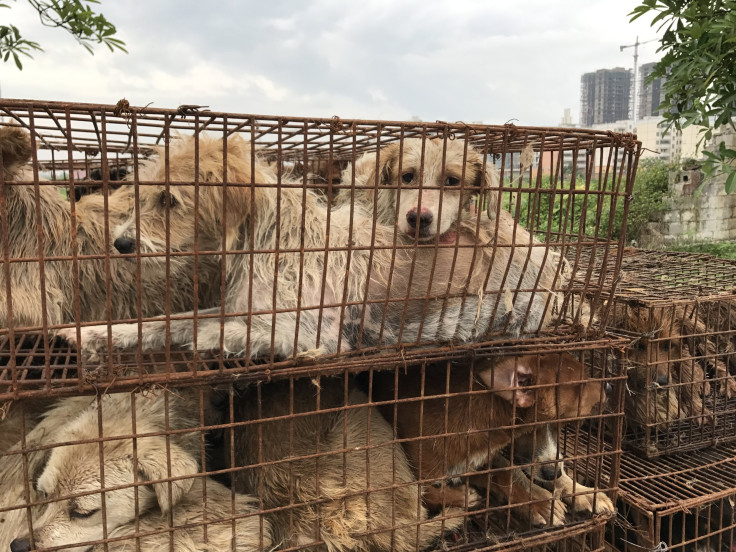 "Those [animal rights] groups that said there was a ban and that the government placed restrictions, but that's not true. I know it's not true because we were out there," he said. "These groups never met with the government."
READ: Saddest Photos Of Puppies From Yulin Dog Meat Festival
He wasn't sure where the fabrication came from. "I don't know how the fabrication came about," he explained. "People must have thought they heard it from someone on the ground and took off running [with that claim]."
One of the reasons it's hard to ban dog meat in China is because there aren't any animal cruelty laws. "China has zero animal protection laws," Ching said. "You can torture a dog, cow, cat, or pig in public and in front of the police. They won't do anything. It's fully legal."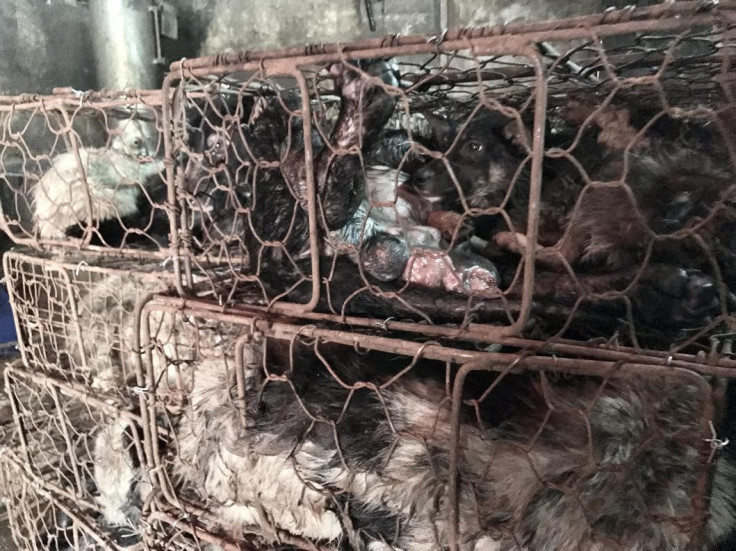 Ching operates a licensed shelter in China, where he has 800 dogs. He asked for help on social media to take care of the ailing animals. "[We] could use local Chinese vets to help administer care, IV drips, vaccines, and antibiotics to the dying and ill," Ching wrote on Facebook Wednesday.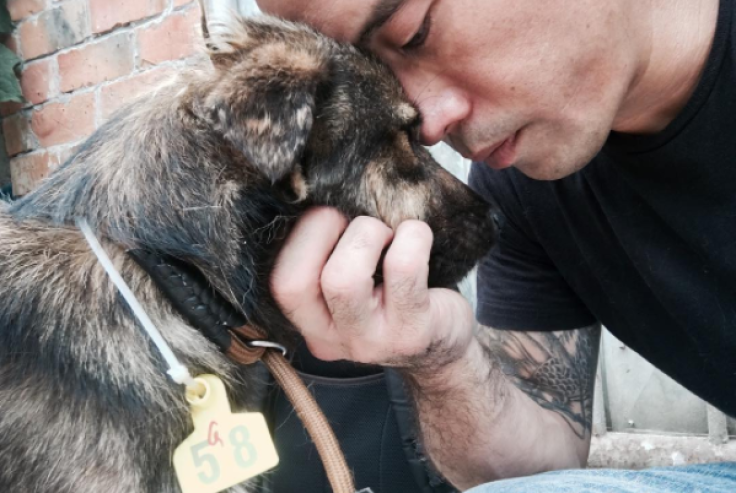 © Copyright IBTimes 2023. All rights reserved.