Who Is Mariah Idrissi? First H&M Muslim Model Debuts In Ad Wearing Hijab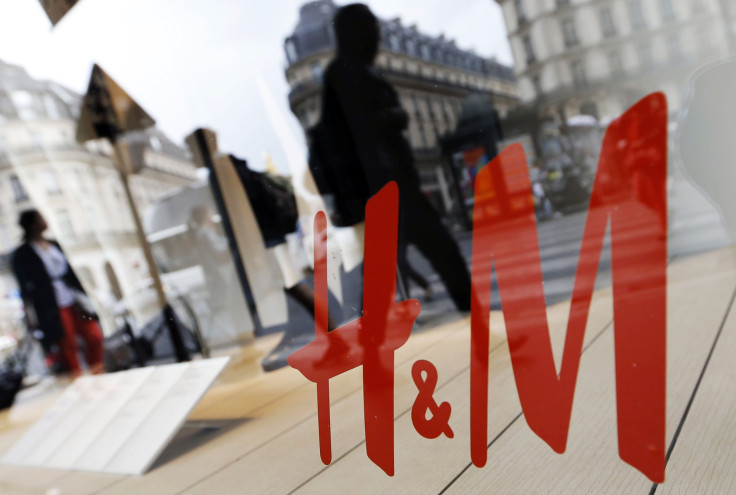 There's a considerable amount of buzz in the fashion world about Mariah Idrissi, a London-based actress who is the first model to be featured in an H&M ad wearing a Muslim head scarf. Idrissi, who was born to Pakistani and Moroccan parents, is an observant Muslim and wears a hijab in accordance with her faith.
But that didn't bother producers of H&M's fall ad campaign, for which Idrissi, 23, was hired earlier this year, she told several media outlets. "I honestly have no idea why" the ad is getting so much attention now, she told Fusion last week. "It might be because hijab fashion has boomed in the last few years, and to finally see a hijab in mainstream fashion is a big achievement," she said.
The model appears in both print and video ads for the Swedish fashion brand, including a short film about being environmentally conscious, titled "Close the Loop." Idrissi is seen in a white top tucked into flared trousers, tucked under a peach-colored overcoat, oversized sunglasses, a black bag and a Shemagh-designed head scarf, Fusion reported. The short film also features an amputee model, plus-sized models, a Gulf Sheikh and a group of Sikh men wearing turbans.
"I thought it's for a good cause," Idrissi said about the ad. "[H&M] asked how much in terms of neck I could show, but to be honest, they were very respectful."
The global retailer isn't the first major brand to target Muslims with ads. In recent years, DKNY, Tommy Hilfiger and Mango launched collections for "Ramadan," the holiest month of the Islamic lunar calendar. There are more than 1.6 billion Muslim consumers worldwide, with a buying power large enough to be attractive to both luxury and affordable fashion brands.
Muslims are projected to spend $484 billion on clothing and footwear by the year 2019, an increase from $266 billion in 2013, according to Reuters. But the models chosen for the ads, particularly women in hijab, have been few in number.
© Copyright IBTimes 2023. All rights reserved.