Who Is Marla Maples? 10 Facts About Donald Trump's Ex-Wife And Tiffany Trump's Mother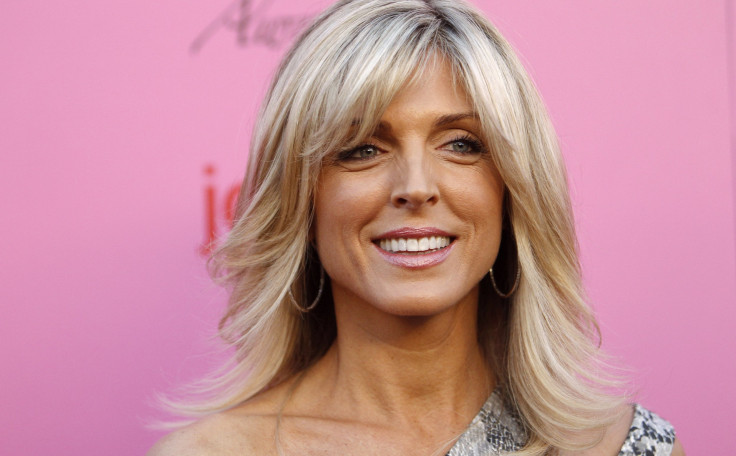 President-elect Donald Trump will be at the center of attention on Inauguration Day surrounded by his family. The real estate mogul has five children over the course of three marriages. His current wife, Melania Trump, will be the nation's next first lady but his ex-wives Ivana Trump and Marla Maples will also be present to witness the 70-year-old's swearing-in ceremony.
According to People, Maples will be present at the event with the rest of Trump's family. While Tiffany, the daughter she has with Trump, will be flown in to Washington, D.C., Maples will have to pay for her own travel expenses, People reported citing sources.
Here are 10 facts about Trump's ex-wife:
1. Maples was born in Cohutta, Georgia, and attended the University of Georgia before moving to New York to pursue a career in the arts.
2. She had Lyme disease as a teenager.
3. Maples and Trump wed in December 1993, two months after the birth of Tiffany.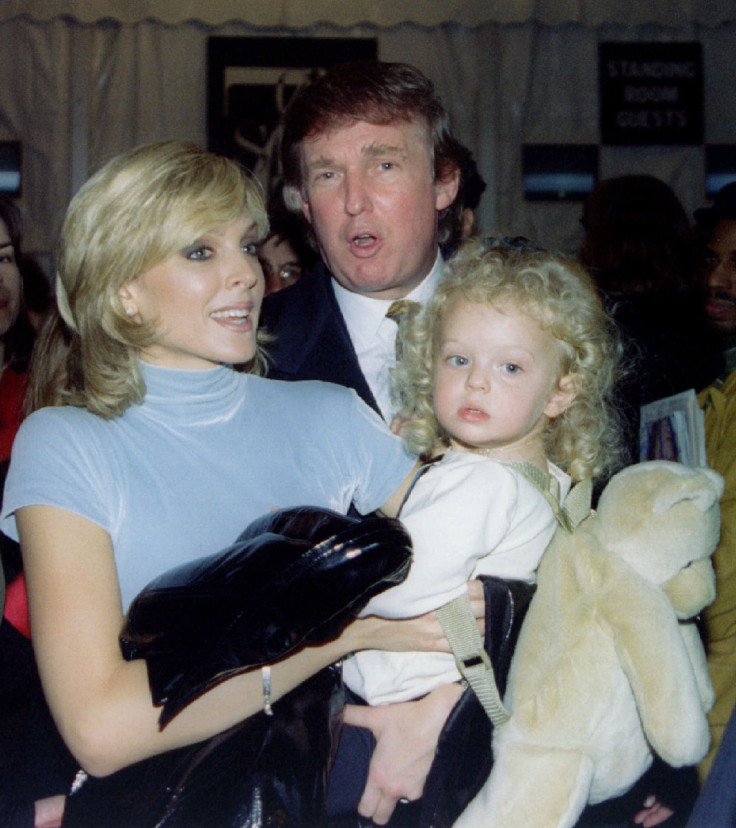 4. The now 53-year-old actress and Trump were allegedly in a relationship when the real estate mogul was still married to his first wife.
5. Maples and Trump ended their marriage in six years with Maples raising Tiffany largely on her own.
6. The two moved to southern California after the divorce "to focus on finding a quieter, more spiritual existence."
7. According to Tiffany, she shares a close relationship with her mother.
"My mom and I have always been very close. I think she did raise me as a single mom," Tiffany told the "Oprah Winfrey Show." "Growing up, we were always together and I know my friends — everyone at home — is like, 'Wow, you guys have a really good relationship.'"
8. Maples was a contestant on Season 22 of ABC's "Dancing With The Stars."
9. In a promo for the ABC show, the 53-year-old praised her ex-husband.
"Oh, well he's doing pretty well right now, isn't he?" Maples said of Trump. "He is really a master at whatever he chooses to do. If he puts his mind to something, he'll do it well."
10. Maples supported Tiffany's participation in Trump's presidential campaign.
© Copyright IBTimes 2023. All rights reserved.