Why Bravo Is Changing 'Real Housewives Of New York City' After Canceling Reunion
When the new season of "Real Housewives Of New York City" returns to Bravo, the reality series will look very different compared to what viewers have seen over the last 13 years with the Big Apple franchise.
Executive producer Andy Cohen told Variety the network would be rebooting and recasting "RHONY" following a challenging Season 13.
The reboot involves two series, one featuring new stars, while the second will be made up of veteran cast members.
"You know that we're at a crossroads for 'RHONY.' We've spent a lot of time figuring out where to go. And the plan that we've come up with, I think, is a real gift to the fans." Cohen explained.
"There are thousands of stories to tell here. This is the most multicultural, diverse, and energetic, and exciting city in America: We are searching for a multicultural group of friends who really best reflect the most exciting city in the country. We're looking for a group of women who are real friends, and who are of diverse backgrounds, races, and religions."
"Real Housewives of New York City" Season 13 was hit by low ratings and faced backlash after Eboni K. Williams reportedly filed an internal complaint about a racist remark made by a cast member.
Bravo ended up canceling the NYC reunion for the first time ever to brainstorm ways to revive the once successful franchise.
"We talked about everything. There were people who really wanted: 'Let's just totally start over.' And then there were people who were like, 'Wait a minute, but what about this group that we've invested 13 years in?' I think that's why this is really listening to everybody," Cohen stated.
"We have a pretty active research department at Bravo. So I will say when research comes to the programming execs, it's usually not that surprising given what we're already hearing."
When the new "RHONY" season debuts, Cohen said the network would be willing to consider having Williams return if she fits the casting criteria.
"We are interviewing multiple groups of friends. So certainly if Eboni is interested and has friends that would meet our casting goals, then, of course, they would be considered," he said.
While Cohen would not confirm which veteran cast members would return for the other series, he revealed he did not think fan-favorite Bethenny Frankel would come back.
"Listen, I go back with Bethenny since the beginning. She's moved to Connecticut, but she's still in the Hamptons," he said.
"Her life is now evolved to another place, so I can't imagine her wanting to do it. But of course, you know, I never turn down a conversation with Bethenny about coming back."
Since Bravo is still in the process of casting for the two series, Cohen would not reveal the production date of the "Real Housewives of New York City" reboot.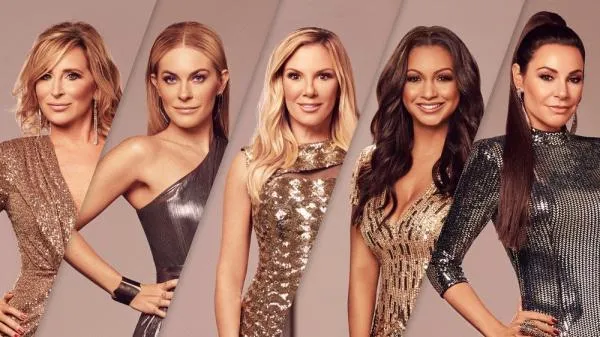 © Copyright IBTimes 2023. All rights reserved.