Why Canada Has The Best Reputation In The World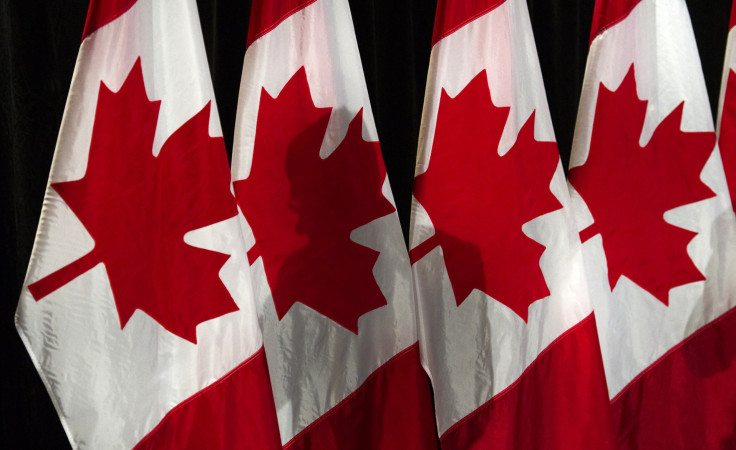 Ever wondered why Canadians put a maple leaf patch on their luggage? Perhaps it's to maintain the "loveable Canadian" stereotype, which is further validated by the Reputation Institute's new 2013 RepTrak report. Canada topped the list for the third time in a row this year with the best reputation in the world, far outpacing its neighbor to the south.
The global private consulting firm, based in New York and Copenhagen, evaluates the reputations of 50 countries each year based on online interviews with 27,000 people from G-8 countries. Its Country RepTrak report then measures the respondents' trust, esteem, admiration and good feelings toward these countries, along with perceived quality of life, safety, visitor attractiveness and attention to environment.
Other top countries in the 2013 list include Sweden (No. 2, up from No.3 in 2012), Switzerland (No. 3, up from No. 4 in 2012), Australia (No. 4, down from No. 2 in 2012) and Norway (No. 5, unchanged). At the opposite end of the spectrum are Russia, Nigeria, Pakistan, Iran and Iraq, in descending order. Nations such as Taiwan, Singapore, Peru, Brazil, South Korea, Poland and the Ukraine, meanwhile, have all averaged strong growth since 2009, of about 5.3 points, well above gains of the top five countries.
"We are witnessing the redistribution of reputation between industrialized and emerging markets, similar to what is occurring in the field of corporate brands," Nicolas Trad, executive partner at Reputation Institute, noted. "The success of corporate brands in emerging countries is inarguably helping to improve the reputation of their respective countries and the positioning of country brands."
Trad added that the annual reputation survey could be a good marketing tool for top countries, as there's a strong correlation between reputation and intent to visit. "The perceptions held by stakeholders determine their decision to visit or live and work in a country, buy national debt or purchase its products and services. Without a doubt, a good reputation will always mean greater national income for a country."
Michele McKenzie, CEO and president of the Canadian Tourism Commission, agreed. She said tourism had a vital role to play as a lever to drive trade, as well as investment in ideas, education and business.
"A country's reputation is its personal calling card and Canada's tourism board is expanding into all corners of the globe," McKenzie noted. "We're not just inviting the world to visit us, we're capitalizing on our positive reputation to open new doors and create new opportunities for Canada, such as the impact of the business events travel sector on our economy."
Canada made a big push to diversify its arrivals away from the dominant U.S. market into higher yielding international markets in Europe and Asia-Pacific last year, redirecting all of its money and terminating its media relations and social media work in the U.S. The bet seems to be paying off, thanks in no small part to its good reputation. Tourism generated revenue of $81.9 billion last year, while international arrivals rose 1.6 percent.
McKenzie said the future looked even brighter, given the World Travel and Tourism Council's latest statistics. The organization expects global tourism's contribution to direct GDP to grow 3.1 percent this year, outpacing the growth of the total global economy (2.4 percent). Annual growth in the tourism industry through 2022, meanwhile, is expected to grow by 4.4 percent.
This, said Fernando Prado, managing partner at the Reputation Institute, is why a nation's reputation stands to make a big difference in who goes where and who invests time and money in which country. "Canada's results confirm that it is only possible to maintain a strong reputation in the long term when a country has the ability to transmit its leadership globally in each of the three key criteria: an effective government, an advanced economy and an appealing environment."
Canada took top honors in this year's survey by winning categories such as best place to live and best place to study, and earning high marks as a place to visit, invest and work. Though it lacks the economic power of the U.S. to the south, the study showed that this might actually be a boon for one's reputation.
Of the world's three largest economies, the U.S. ranked No. 22, China No. 44 and Japan No. 14. The U.S.' country ranking did, however, improve this year, as it has each year under the Obama administration, thanks to "a friendly environment for doing business" and "an effective government."
© Copyright IBTimes 2023. All rights reserved.